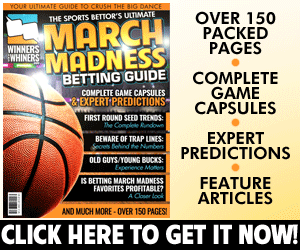 Featured Video from Scott Steehn
The Diamondbacks are in Los Angeles to take on the Angels on Tuesday night, playing the second of a brief two-game series that have become so popular this year.  Arizona got off to a great start this year, and then struggled for a good month.  They have since rebounded and come into Tuesday's contest with a 39-32 record and with a 1.5 game lead over the Los Angeles Dodgers for first place in the NL West.  They have lost two straight however.
The Angels also got off to a great start and then had a lull for several weeks.  They have rebounded slightly, but the Mariners and Astros don't seem to lose, and Houston hasn't for their last 11 games. The Angels are in third place in the NL West, but are 9.5 games out of first place.  They have lost two straight games as well.
Matt Koch gets the call
Matt Koch will be on the hill on Tuesday night, looking to win his sixth game of the year against only three losses.  Not bad for a guy who made only two starts before this year.  His ERA if 4.09 so it's not like he has been overpowering, but for a guy who is still so early in his career, the Diamondbacks couldn't have asked for much more.  He has struggled as of late, giving up five earned runs in two of his last four starts.
The Diamondbacks' offense has bailed Koch out, however, as they have started scoring runs again.  Despite giving up five earned runs twice in just our games, he has gone 3-0 with one no-decision during that time.
Angels lose two straight
The Angels have to be one of the more up and down teams this year, starting off great, then falling back, and now trying to inch their way forward again in a very tough division.  They took another step back over the weekend, losing 6-4 and 6-5 to the A's on Saturday and Sunday.  They had beaten the A's on Friday, but before that had been swept by the Mariner so they have lost five of six coming into this series.
Mike Trout has been his usual fantastic self, hitting .328 with 23 home runs and 46 RBI's so far this year, and that's with not a whole lot protecting him in the lineup.  He leads the Angels in batting average, OBP, home runs, RBI's,  and hits.  He's truly a once in a generation player and this may be his best year.
MLB Trends:
The Arizona Diamondbacks are:
17-40 in their last 57 interleague road games vs. a team with a winning record.
4-14 in their last 18 vs. a team with a winning record.
The Los Angeles Angels are:
4-0 in their last 4 home games.
13-5 in their last 18 interleague home games.
5-0 in their last 5 home games vs. a right-handed starter.
These two teams are equally matched and I think home field advantage might actually mean something for once.  I like the Angels to sweep this two-game series which obviously includes winning Tuesday.
Pick: Los Angeles