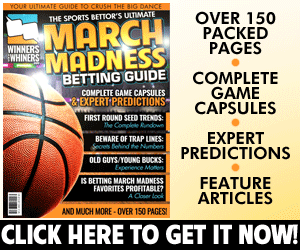 Featured Video from Scott Steehn
It's the start of a brief interleague set north of the border. The NL East leading Atlanta Braves play the first of two against the Toronto Blue Jays Tuesday night. Atlanta took three of four from San Diego at home over the weekend, winning the finale of the set 4-1 Sunday afternoon. Toronto swept Washington in another interleague set at home this weekend, winning 8-6 Sunday to close the set. The Braves took three of the four meetings between the teams last season, winning both games here at Rogers Centre.
Atlanta Braves Look to Extend NL East Advantage
Atlanta took the final two games of their set with the Padres to win that set three games to one. With Sunday's win, the Braves improved to 42-29 on the year and entered Monday with a 3.5 game advantage on the Nationals in the NL East. Nick Markakis (run) led Atlanta with three hits Sunday while Tyler Flowers (two runs, two RBI) added a pair, including his fourth homer of the season. Julio Teheran (5-4) earned the win as he threw six scoreless, hitless innings, with three walks and 11 strikeouts. Arodys Vizcaino allowed a pair of hits in the ninth but recorded his 15th save of the season.
Rookie Mike Soroka is on the mound to make his fifth career start for the Braves in this contest. He is 2-1 with a 2.57 ERA, a 1.286 WHIP, five walks and 19 strikeouts over 21 innings of work on the year. Soroka earned the win in his last start, which came Wednesday at home against the Mets in his first start since spending a month on the disabled list. He threw 6.1 scoreless innings, allowing one hit with one walk and four strikeouts in a 2-0 Atlanta victory. Soroka is 1-1 with a 3.00 ERA, a 1.40 WHIP, five walks and 14 strikeouts over 15 innings in his last three starts. With this being his rookie season, this marks the first time that he faces the Blue Jays in his career. It also marks Soroka's first career outing at Rogers Centre as well.
Toronto Blue Jays Hoping to Build a Little Momentum
Toronto swept Washington to get back on track a bit and the team looks to build a little momentum at this point in time. The Blue Jays ran their record to 33-38 on the season and trailed the Yankees and Red Sox by 15 games in the AL East entering Monday. Toronto got three hits apiece from Teoscar Hernandez (run, RBI) and Randal Grichuk (two runs, four RBI) while Yangervis Solarte (two runs, RBI) and Kendrys Morales (run, RBI) each had two. Sam Gaviglio recorded a no-decision as he threw four innings, allowing three runs (two earned) on six hits with two walks and six strikeouts. Ryan Tepera (4-2) earned the win with 1.1 innings of relief: he allowed one hit with a walk and two strikeouts.
Jaime Garcia makes his 13th start of the year for the Blue Jays in this contest. He comes in 2-5 with a 5.71 ERA, a 1.56 WHIP, 28 walks and 54 strikeouts over 58.1 innings of work. Garcia took the loss in his last start, which came on the road against Tampa Bay last Tuesday. He worked five innings, allowing four runs on four hits with four walks and four strikeouts in a 4-1 Toronto loss. Garcia is 0-2 with a 6.39 ERA, a 1.74 WHIP, seven walks and 11 strikeouts over 12.2 innings in his last three starts. He makes his ninth career start against the Braves in this contest. Garcia is 3-1 with a 3.62 ERA, a 1.107 WHIP, 10 walks and 47 strikeouts over 49.2 innings of work against them. He is 3-2 with a 3.97 ERA, a 1.343 WHIP, 25 walks and 42 strikeouts over 47.2 innings in nine career starts at Rogers Centre.
Trends:
Atlanta
Braves are 5-0 in their last 5 interleague road games vs. a team with a losing record
Braves are 4-0 in their last 4 games on astroturf
Braves are 5-0 in their last 5 interleague games vs. a team with a losing record
Toronto
Blue Jays are 1-4 in Garcia's last 5 starts
Blue Jays are 0-4 in Garcia's last 4 starts after allowing 5 runs or more in their previous game
Toronto may have swept Washington at home but the fact remains that the Blue Jays are still five games under .500 and likely to be a seller at the trade deadline. Garcia has been awful this season as his run in the AL has not paid dividends. Atlanta got a sparkling start from Soroka in his return off the DL. Toronto's sweep of Washington helped the Braves open up some breathing room in the NL East. With Atlanta firing on all cylinders right now, you have to think that they have the upper hand in this one.
Pick: Atlanta Braves -108
Atlanta is getting production from their young talent. Mike Foltynewicz, who has had a great year, went on the DL Sunday. While that could be an issue for some teams, the Braves put Teheran back in after he came off the shelf and promptly saw him spin six hitless frames. Toronto has been inconsistent at best: while they swept the Nationals, they went into that series coming off being swept by the Rays. It's clear that the wealth of talent in the minors is impressive: can the Blue Jays clear the way at the big league level to allow some of their young players a chance to develop in the majors?
The under is 6-0 in the Braves' last 6 interleague games vs. a team with a losing record,  4-1 in their last 5 vs. a team with a losing record, 8-2 in their last 10 after allowing 2 runs or less in their previous game, 4-1 in their last five overall and 7-2 in their last nine interleague road games. Toronto has seen the under go 5-1-1 in their last 7 interleague home games vs. a right-handed starter, 8-2-1 in their last 11 home games vs. a team with a winning road record and 4-1 in their last 5 after scoring 5 runs or more in their previous game. Given Toronto's inconsistency at the plate and the Braves' solid pitching, this one likely stays under the total.
Under 9
4