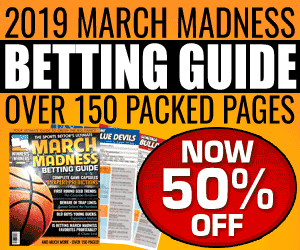 Featured Video from Scott Steehn
Chicago White Sox (24-46 SU, 37-33 RL, 27-38-5 O/U) vs. Cleveland Indians (37-33 SU, 31-39 RL, 36-32-2 O/U)
MLB: Tuesday, June 19, 2018 at 7:10 EST
The Cleveland Indians and Chicago White Sox will continue a three-game series when they meet at Progressive Field in Cleveland on Tuesday night. Chicago had lost four in a row heading into the opener on Monday. The Indians are just 2-4 in their last four outings despite beating Minnesota this past Sunday.
Rodon back in action
Beginning with a loss in the final game of last week's encounter with Cleveland, Chicago has dropped four in a row. It left eight runners on base in a 3-1 loss to the Tigers this past Sunday. Kevan Smith has three straight two-hit performances and is hitting .441 in nine games.
Left-hander Carlos Rodon (0-1, 3.60 ERA) is taking the mound for Chicago on Tuesday. Rodon missed almost three months of the season due to a shoulder injury but he returned earlier this month and is now set for his third start. The 25-year-old has been solid through two outings, with a total of 10.0 innings pitched and four earned runs allowed on eight hits and five walks to go along with 11 strikeouts. He most recently faced Cleveland last Thursday, working 5.0 innings and giving up two runs on two hits and three walks while striking out four batters in a 5-2 loss by the White Sox.
Gomes going well
The Indians avoided a sweep this past Sunday and will now try to build on that much-needed victory. Cleveland had dropped five straight to the Minnesota Twins–including the first two in their weekend set–before picking up a 4-1 win in the finale on Sunday afternoon. Yan Gomes' three-run double was the difference for Cleveland, which has won eight of its last 11 at home. Yonder Alonso had four hits in a four-game split against the White Sox last week and is expected to return from the Family Medical Emergency List for the Indians. Gomes is 6-for-13 with six RBIs during a four-game hitting streak.
Mike Clevinger (5-2, 3.15) will oppose Rodon on Tuesday. The right-hander has delivered seven quality starts in his last nine outings, including two in a row (and it would be four straight if he had simply limited the Twins to one fewer run in 6.0 innings of work on June 3). Clevinger most recently faced the White Sox last Thursday, when he logged 7.0 innings and surrendered only one run on five hits and one walk while striking out 11 batters in a 5-2 victory for Cleveland.
MLB Trends
The Chicago White Sox are:
21-44 in their last 65 overall
31-68 in their last 99 road games
3-11 in their last 14 games against Cleveland
The Cleveland Indians are:
40-17 in their last 57 home games
50-20 in their last 70 games against the American League Central
9-4 in Clevinger's last 13 home starts
Cleveland is just 12-18 against all American League teams outside its division, but it is 19-13 against the AL Central. As for Chicago, it is 26th in Major League Baseball in runs scored and 28th in on-base percentage; not good news heading into a matchup against Clevinger. The White Sox are 3-11 in the last 14 meetings between the two teams, 31-68 in their last 99 on the road, 16-35 in their last 51 against right-handed starters, 0-4 in their last four against the American League Central, 0-5 in Rodon's last five road starts, and 0-4 in their last four on the road against the Indians. Cleveland is 40-17 in its last 57 at home, 15-6 in its last 21 at home against left-handed starters, 50-20 in its last 70 against the American League Central, 9-4 in Clevinger's last 13 home starts, and 11-4 in his last 15 starts against losing opponents. Expect those trends to continue.
Pick: Cleveland Indians
Clevinger just befuddled Chicago and based on his overall sample size of work this season, there is no reason to think that is an aberration to the rule. On the bright side for the visitors, Rodon's comeback is off to a fine start. The under is 23-8-3 in the White Sox's last 34 overall, 15-5-3 in their last 28 on the road, 9-1-1 in their last 11 against the American League Central, 12-3-1 in their last 16 against winning opponents, and 3-1-1 in Rodon's last five road starts. It is also 9-3 in the Indians' last 12 overall, 5-2 in their last seven against the American League Central, and 5-1-1 in his last seven starts against the American League Central. Additionally, the under is 4-0 in the last four meetings between the two teams, 4-0 in Rodon's last four starts against Cleveland, and 3-1-1 in his last five road starts against Cleveland. Look for this one to stay under the total.
Pick: Under
3