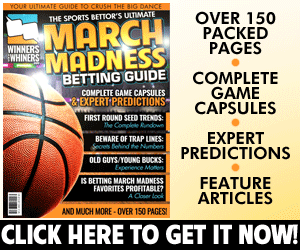 Featured Video from Scott Steehn
The Tigers are in Cincinnati to take on the Reds on Tuesday night, the first of a brief two-game series.  Detroit got off to a terrible start, rebounded to get to .500, went into another lull and now have won five straight games to get to 36-37 and within a game of .500 again.  It's actually been a great managerial effort by Ron Gardenhire who has had many of them, but this ranks right up there.  This time doesn't have the talent to be near .500.
I actually think the Reds have more talent and yet they are sitting at 26-45 and are far last in the NL Central, 16 games behind the Milwaukee Brewers.  The Reds are the only team in the NL Central with a negative run differential and have been outscored by 67 runs this year.  They are 5-5 in their last 10.
Boyd is on the hill
Matthew Boyd will be making the start for the Tigers on Tuesday night, and he's been very solid all season long.  He's only 4-4, but his ERA is 3.23 and he keeps the Tigers in just about every game.  He hasn't allowed more than four earned runs in any start all season long and has allowed three earned runs or less in 10 of 13 starts.
While his ERA is very solid, his other numbers are even better.  Batters are hitting just .202 against him and his WHIP is a very impressive 1.09.  If we are nitpicking, he walks to many batters and has 28 walks versus 59 K's.   If he can limit the walks, he could be one of the better pitches in the AL with his other numbers.
Romano throws a nice start
Sal Romano has been pretty damn lousy this year, coming into Tuesday's contest with a 5.67 ERA and a 3-7 record.  He pitched well in his last start, but before that, he had one of the uglier stretches in the majors this year.  Over the course of five starts, he allowed 27 earned runs and allowed at least four runs in all five of those starts.  His ERA rose from 3.83 to 6.23 during that span, but he did lower it back to 5.67 in his latest start.
He went eight innings against the Royals and allowed just four hits and only one earned run.  Unfortunately for him, the Reds scored late and he got a no-decision, but at least he ended the terrible stretch he had been on.  He now looks to string together two straight good starts.
MLB Trends:
The Detroit Tigers are:
7-3 in their last 10 after allowing 2 runs or less in their previous game.
6-1 in their last 7 games vs. a starter with a WHIP greater than 1.30.
The Cincinnati Reds are:
1-4 in their last 5 interleague games vs. a left-handed starter.
1-4 in Romanos last 5 starts following a Quality Start in his last appearance.
3-13 in Romanos last 16 starts after scoring 5 runs or more in their previous game.
The Tigers have been impressive lately, and they are just a better-managed team than the Reds. I'll take Detroit on the road on Tuesday.
Pick Detroit