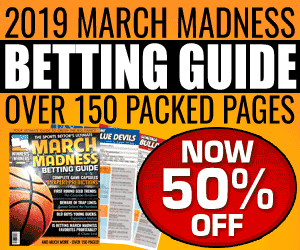 Featured Video from Scott Steehn
Tampa Bay Rays (33-38 SU, 40-31 RL, 31-37-3 O/U) vs. Houston Astros (48-25 SU, 42-31 RL, 34-35-4 O/U)
MLB: Tuesday, June 19, 2018 at 8:10 EST
The Houston Astros and Tampa Bay Rays will resume a three-game series when they clash at Minute Maid Park in Houston on Tuesday night. In advance of the opener on Monday, Tampa Bay halted a three-game losing streak with a Sunday defeat of the Yankees. The Astros were in the midst of an 11-game surge heading into Monday.
Losing streak over
While the Astros' sizzling stretch has them atop the American League West, the Rays snapped a three-game skid by scoring all of their runs in the second to earn a 3-1 victory over the Yankees this past Sunday. Matt Duffy's two-run single highlighted his eighth third-hit performance of the season. Catcher Wilson Ramos has hit safely in eight of his last nine games and designated hitter C.J. Cron is 0-for-18 with 15 strikeouts in his last six games.
Left-hander Blake Snell (8-4, 2.58 ERA) is taking the mound for Tampa Bay on Tuesday. Snell has been in stellar form throughout the 2018 campaign, although his most recent outing was his worst since May 13. The 25-year-old went up against the Yankees last Thursday and surrendered four runs on five hits and four walks while striking out eight batters in 5.0 innings of work during a 4-3 loss by the Rays.
Verlander awesome every time out
The red-hot Astros were looking to surpass their longest winning streak from last season when they took the field on Monday. Houston completed a perfect 10-game road trip with sweeps against Texas, Oakland, and Kansas City heading into the opener of this nine-game home-stand against Tampa Bay. Carlos Correa homered for the third time in six outings to highlight his fourth multi-hit performance during this stretch in Houston's 7-4 victory over Kansas City this past Sunday.
Justin Verlander (9-2, 1.61 ERA) will oppose Snell on Tuesday. How good has the right-hander been this season? Well, his ERA has increased 0.56 points in his last five starts even though every single one of those starts has been quality. That's because it was an awesome 1.05, and it remains an outstanding 1.61. In fact, 14 of Verlander's 15 appearances in 2018 have been quality starts, with just a single outing coming up just one out short (three runs allowed in 5.2 innings of work in a 10-6 win over Baltimore on April 13). The 35-year-old most recently faced Oakland last Thursday, hen he logged 7.0 innings and allowed three runs on five hits and no walks while striking out seven batters in a 7-3 victory for Houston.
MLB Trends
The Tampa Bay Rays are:
5-12 in their last 17 overall
1-9 in their last 10 road games
2-11 in their last 13 games against teams with winning records
The Houston Astros are:
38-18 in their last 56 overall
38-17 in their last 55 road games
20-6 in their last 26 games against teams with losing records
Correa also has eight RBIs and as many runs scored in his last six games while hitting safely in eight of his last nine overall. Catcher Evan Gattis has 17 hits–including six homers–to go along with 21 RBIs and nine runs scored in his last 11 contests. Tampa Bay is 5-12 in its last 17 overall, 1-9 in its last 10 on the road, 2-11 in its last 13 against winning opponents, 1-6 in its last seven on the road against opponents with winning home records, 2-9 in its last 11 against right-handed starters, and 1-7 in its last eight against the American League West. The Astros are 38-18 in their last 56 overall, 38-17 in their last 55 on the road, 20-6 in their last 26 against losing opponents, 16-7 in their last 23 at home against losing opponents, 22-5 in their last 27 at home against opponents with losing road records, and 19-6 in Verlander's last 25 starts. Count on those trends continuing.
Pick: Houston Astros