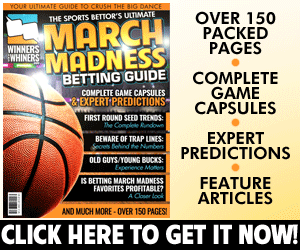 Featured Video from Scott Steehn
Texas and Kansas City continue their series on Tuesday night at Kauffman Stadium. The Rangers scored a couple of wins against Colorado over the weekend, ending a long seven-game losing streak. The Royals have dropped six in a row.
Rangers finally collect some wins after lengthy losing skid
Fourty-six total runs were scored between Texas and Colorado in a three-game set, with over half of those (25 to be exact) coming in the finale. The Rangers pulled through by a run in the wild 13-12 affair. Catcher Robinson Chirinos (.194 avg) only played in the finale against Colorado, but exited early with a foot injury and he's unknown for the start of this series. Second baseman Rougned Odor should be back for this game after having a scheduled night of rest on Monday.
Probable starter: Left-hander Cole Hamels (3-6, 3.69 ERA)
Hamels has been very up-and-down on the mound recently. One night he'll give up five runs and take a loss, and the others he'll give up two runs or less. The latter took place against the Dodgers on Wednesday, giving up one earned run through six, but had a no-decision.
Royals have been outscored by 26 runs in the past week
Kansas City has been completely torched at home against Cincinnati and Houston. Over the five-game stretch, they've scored just 10 total runs. The Astros had that alone on Saturday, and the team has allowed 36 runners across the plate. A 6.46 ERA (which is mostly tagged on the bullpen) at least isn't as bad as their opposition. Second baseman Whit Merrifield (.294 avg) left the series finale early with a medial knee contusion, but should return for the start of this one.
Probable starter: Right-hander Jason Hammel (2-7, 4.89 ERA)
Hammel had some funky outings earlier in the season, but he's done fairly well recently. In his last start against Cincinnati on Wednesday, he gave up two earned runs (plus one unearned) on seven hits through 7.1 innings. That ended up being a loss because the Royals scored no runs.
Trends
Rangers are:
2-7 in their last 9 overall

4-12 in Hamels' last 16 starts
Royals are:
Kansas City has taken a slew of defeats and are approaching 30 games under .500, but they'll get some reprieve here. Hammel has had some decent outings as of late and things will finally pay off here — assuming Hamels has one of his off-nights.
Pick: Kansas City