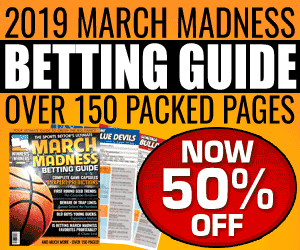 Featured Video from Scott Steehn
The Oakland Athletics will head on the road to Petco Park on Wednesday afternoon for the second game of their two-game mini series against the San Diego Padres.
The Padres enter the series in last place in the NL West with a 34-40 overall record, seven games back of the division-leading Arizona Diamondbacks.
Montas looks to rebound after rough outing vs. Astros
The Athletics are slated to send 25-year-old Frankie Montas the hill at Petco Park on Wednesday afternoon for his second interleague start of the season. The A's right-hander enjoyed a tremendous start to the year, going 3-0 with a 1.25 ERA through his first three starts before getting roughed up in his last outing against the Astros. Montas allowed seven runs (five earned) on 11 hits and four walks in a 7-3 loss to Houston. Despite the poor showing, Montas enters this series with a 3-1 overall record to go along with a 2.67 ERA this season. This will be his first career outing against the Padres.
Oakland has managed to scrape runs across the plate, despite batting .210 as a team over the past week. The A's have scored 27 runs over their past six games, which ranks 11th in all of baseball. They've done so by relying on the long ball, hitting nine home runs during that span.
Padres improving, but remain a work in progress
The Padres remain a work in progress, albeit with a little more to show for their learning as of late. Hunter Renfroe and Manuel Margot have made improvements behind the plate, while several players are slated to come off of the DL, providing some much-needed reinforcements in the Padres' lineup. San Diego is close to welcoming Joey Luchessi back into the starting rotation and outfielder Wil Myers is not far behind, if at all. The impending return of catcher Austin Hedges will also force the club's hand with Raffy Lopez, who has endeared himself to pitchers and coaches for his hard work behind the plate, but is hitting .175/.255/.269 in his last 57 at-bats. Lopez will likely be headed back to Triple-A to refine his swing. He was hitting .300 with seven home runs in 19 minor league games this year.
San Diego is expected to hand the ball to right-hander Tyson Ross for the final game of their interleague series against the A's on Wednesday afternoon. Ross turned in a quality start in his last outing against the Braves, but took a tough-luck loss despite allowing just three hits on the night. Ross allowed three earned runs on three hits and a walk over six innings of work, marking the 10th time in his last 11 starts that he has allowed three earned runs or less. Ross comes in with a 5-3 overall record to go along with a 3.51 ERA and a 1.20 WHIP in 14 starts this year. He has completed six innings or more in 10 of those 14 outings.
Ross has not faced the Athletics since 2015, when he allowed four earned runs in five innings of work against them. He allowed seven hits and walked five batters in that game.
Trends
Oakland
Athletics are 7-16 in their last 23 interleague games vs. a team with a losing record.

Athletics are 0-6 in their last 6 Wednesday games.
San Diego
Padres are 4-1 in their last 5 home games.

Padres are 9-3 in their last 12 games vs. a right-handed starter.
If you've been keeping up with my selections, you would know that I was very concerned about Montas' BABIP heading into his last start against the Astros and it seems like his luck has finally caught up to him. He comes into this game striking out just 5.00 batters per nine innings of work, which would represent the lowest total of his major or minor league career. His 3.94 FIP and 4.55 xFIP suggest that further regression could be in order for the A's right-hander. On the other hand, Ross has re-emerged as a legitimate big league starter and the Padres have been playing better baseball as of late. Look for San Diego to come out on top in this interleague series battle at home on Wednesday afternoon.
Pick: San Diego Padres
While Montas comes in with solid numbers for the season, it is difficult to ignore what happened in his last outing against the Astros. While San Diego's offense isn't nearly as potent, the A's right-hander has given up 29 baserunners over his past three starts and his peripherals seem to suggest that he is still due for some regression on the mound as a starter. Tyson Ross has been excellent for San Diego this season, but he has allowed three earned runs in three of his last four starts and a home run in each of his last three outings. Look for this game to go over the projected total on Wednesday night.
Trends
Oakland
Over is 3-1-3 in Athletics last 7 road games.

Over is 9-3-3 in Athletics last 15 road games vs. a right-handed starter.
San Diego
Over is 20-8-2 in Padres last 30 interleague home games.

Over is 13-6-2 in Padres last 21 interleague home games vs. a right-handed starter.
Over
3