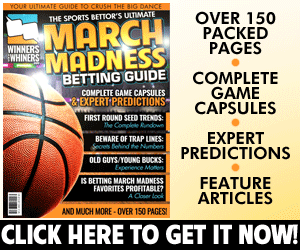 Featured Video from Scott Steehn
It's the start of a weekend set between a couple of teams that are in different stages of their rebuilding process in the Windy City. The Oakland A's play the first of four games against the Chicago White Sox Thursday night. Oakland closed a short two game interleague set on the road against San Diego Wednesday afternoon: they earned a 4-2 win in 10 innings Tuesday. Chicago hoped to avoid a sweep at the hands of the Indians on the road Wednesday afternoon: they were dumped 6-2 Monday and 6-3 Tuesday night. The A's swept the first series between the teams, which came at home April 16-18.
Oakland A's Looking to Maintain Positive Record
Oakland took the opening game of their brief set with the Padres so they were guaranteed no worse than a split entering Wednesday's finale. The A's entered that game 37-36 on the year, 11 games behind the Astros in the AL West. Oakland tied the game in the ninth inning before scoring twice in the 10th for the win. Mark Canha had two hits for the A's while Stephen Piscotty (his 5th) and Jed Lowrie (his 10th) each homered. Paul Blackburn recorded a no-decision as he threw five innings, allowing two runs on four hits with two walks and four strikeouts. Lou Trivino (4-1) earned the win with two scoreless frames while Blake Treinen worked the 10th for his 16th save of the year.
Chris Bassitt gets the ball and makes his third start of the season for the A's in this contest. He comes in 0-2 with a 2.45 ERA, a 1.091 WHIP, two walks and nine strikeouts over 11 innings of work this season in the majors. Bassitt took the loss in his last start, which came against the Angels at home Friday night. He threw four innings, allowing six runs (two earned) on seven hits with one walk and three strikeouts in an 8-4 Oakland loss. Bassitt recorded a no-decision in his only career start against the White Sox, which came at home on April 5, 2016. He allowed four runs on eight hits with two walks and four strikeouts over 5.1 innings in a game the A's eventually lost 5-4. Bassitt, in his 32nd big league appearance and 26th career start, pitches at Guaranteed Rate Field for the first time. He was 2-3 with a 6.10 ERA, a 1.643 WHIP, 14 walks and 40 strikeouts over 38.1 innings in 10 appearances, seven starts, for Triple-A Nashville in the Pacific Coast League this season.
Chicago White Sox Stumbling in June
Chicago dropped their sixth in a row as they were doubled up by Cleveland Tuesday night and things didn't look promising for them stopping their slide Wednesday. The White Sox were 24-48 entering Wednesday, 15 games behind the Indians in the AL Central: their skid ruined what was a promising start to June as they had won eight of their first 13 games in the month. Charlie Tilson (run) had three hits for Chicago Tuesday while Yoan Moncada (run, two RBI) added two: Jose Abreu drove in the other run. Carlos Rodon (0-2) took the loss as he allowed four runs on five hits with two walks and five strikeouts over 6.1 innings.
Lucas Giolito takes the mound for his 15th start of the year for the White Sox in this contest. He comes in 4-7 with a ghastly 7.19 ERA, a 1.64 WHIP, 45 walks, 40 strikeouts and 10 hit batters in 71.1 innings. Giolito leads the league in earned runs, walks and hit batters this season, a triple crown of sorts that no pitcher wants. He recorded a no-decision in his last start, which came at home against the Tigers Saturday. Giolito allowed five runs on six hits with two walks and six strikeouts over 5.1 innings in a 7-5 Chicago loss. He is 1-1 with a 6.06 ERA, a 1.47 WHIP, eight walks and 10 strikeouts over 16.1 innings in his last three starts. In his 28th major league appearance and 26th career start, Giolito faces the A's for the first time. He is 4-6 with a 6.57 ERA, a 1.411 WHIP, 31 walks and 48 strikeouts over 61.2 innings in his 12 career starts at Guaranteed Rate Field.
Trends:
Oakland
Athletics are 13-3 in their last 16 games vs. a team with a winning % below .400
Athletics are 4-1 in their last 5 Thursday games
Chicago
White Sox are 1-6 in Giolito's last 7 home starts
White Sox are 1-8 in Giolito's last 9 starts vs. a team with a winning record
White Sox are 0-4 in Giolito's last 4 home starts vs. a team with a winning record
The A's are impressing people as they are still above .500 with the midway point of the season looming. That's heady territory of sorts for a team that won 68, 69 and 75 games in the last three seasons. Bassitt is coming back after missing more than two years in the majors after Tommy John surgery. He was good against the Royals but was roughed up by the Angels a bit: his ERA was saved by four unearned runs. With that in mind, the White Sox don't have much going offensively and Giolito is prone to allowing plenty of baserunners, which can lead to offense. Look for the A's to take the series opener in this contest as it's just too hard to trust Giolito right now.
Pick: Oakland A's -139
Oakland had won three straight entering Wednesday's game with San Diego while Chicago was poised for a seventh straight loss as they were being blown out in Cleveland. Giolito has been somewhat better with his control of late but he still has more walks than strikeouts plus double digit hit batters on his ledger. While Tyler Chatwood has had control issues on the north side of Chicago, he has the backing of a deadly Cubs lineup to bail him out. The White Sox don't have that kind of luxury. Bassitt has to get back on track after missing so much time. The A's can afford to be patient as, with the AL being so top heavy this season, their chances of crashing the postseason party are slim: can they develop enough young pieces to be a threat in the future?
The under is 4-1-1 in Oakland's last six games against AL Central opponents, 4-1-1 in their last six against teams with a winning percentage below .400 and 5-2 in Bassitt's last seven starts against teams with a losing record. Chicago has seen the under go 6-0 in their last 6 home games vs. a team with a winning record, 5-0 in their last 5 during game 1 of a series, 10-1 in their last 11 vs. a team with a winning record and 8-1 in their last nine at home. The teams have gone under the total in six of their last seven meetings in Chicago: look for that to be the case here as well.
Under 9.5
4