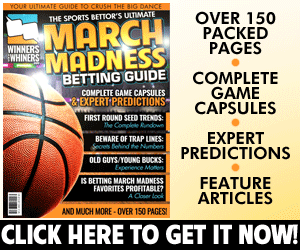 Featured Video from Scott Steehn
The Blue Jays play the third game of a four game series on Saturday against the Angels in Los Angeles on Saturday.  The Angels won the opening game, 8-5 on Thursday, as Luis Albuena hit two home runs to pace the Angels.  Must be nice for the Angels win a game where they don't rely too heavily on Mike Trout, who is having an all time great season, despite the Angels being just 40-35 and 9.5 games out of first.
Toronto has been in a free fall since they got off to a great start.  They have played a little better of late, and have rise to a tie for third place in the AL East but still trail the Yankees by 17 games.  They have won four of six despite the loss on Thursday night and the recent stretch has allowed them to catch the Rays for third place.
Stroman gets the call
Marcus Stroman will be on the mound on Saturday for the Blue Jays and he'll be looking for his first win of the year.  Hard to believe that for a pitcher who has been solid since he came into the league and started this year 12 games over .500 for his career.  But this year, he is now 0-5 and Saturday will be his eighth start of the year.  Be hard to guess that he'd lose five of his first seven starts without a win.
His ERA is off the charts, currently sitting at 7.71.  Batters are hitting .299 against him which certainly isn't good, but you wouldn't think you'd have an ERA that hefty off of it.  One problem has been his walks with almost one every two innings, but that still doesn't explain how bad he's been.  He's allowed at least four earned runs in every start expect one.
Barria goes against Stroman
Jaime Barria will be on the mound for the Angels on Saturday, and he'll be looking for his 6th win versus just three losses.  He had been sitting on a great year before his last two starts, coming into them with a 5-1 record and a minuscule ERA of 2.48.  Unfortunately, he allowed eight runs in his last two starts and lost both, his ERA rising to 3.57 in the process.
Still, to start the year if you had told the Angels that Barria would be 5-3 with an ERA in the mid three's they would have taken it.  Batters are hitting just .247 against him and he's got a very solid WHIP of 1.17.  The only thing you can say against him is that he doesn't go deep into games.  He's gone past six innings only once all year long.
MLB Trends:
The Toronto Blue Jays are:
1-4 in Stroman's last 5 starts on grass.
1-8 in their last 9 vs. American League West.
0-4 in Stromans last 4 starts vs. American League West.
The Los Angeles Angels are:
7-1 in their last 8 home games vs. a right-handed starter.
5-0 in their last 5 home games vs. a team with a losing road record.
Marcus Stroman has yet to win a game this year and I'm not going to bet on him now.  Let's take the Angels at home in a high scoring game.
Pick: Los Angeles