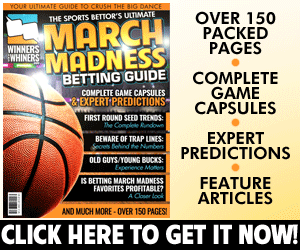 Featured Video from Scott Steehn
It's a matchup between a team already waving the white flag and one looking to continue their recent dominance in the American League down in the Lone Star State. The Kansas City Royals look to steal a series on the road as they finish a three game set with the Houston Astros Sunday afternoon. Kansas City scraped out a nail-biting 1-0 victory on Friday night to open the series. The pitching matchup for Saturday's middle game of the set saw Ian Kennedy take the mound for the Royals: he was scheduled to face Houston's Lance McCullers Jr. First pitch in that contest was set for 7:15 pm ET.
Kansas City Royals Wheeling and Dealing
Kansas City clearly is going nowhere this season and has already waved the white flag: the question now is who else may be dealt by the trade deadline. The Royals improved to 23-52 on the season and entered Saturday in the cellar of the AL Central, 18.5 games behind the Indians. Rosell Herrera (RBI) was the hero of the game as he stole a home run away from Houston's Alex Bregman in the eighth inning and tripled in the game's only run in the ninth. Herrera and Alcides Escobar each had two hits for ansas City. Danny Duffy recorded a no-decision for the Royals as he threw six scoreless frames, allowing two hits with four walks and seven strikeouts. Justin Grimm (1-2) earned the win in relief with a scoreless eighth while Tim Hill worked the ninth for his first save.
Jason Hammel gets the ball to make his 16th start of the year for Kansas City in this one. He comes in 2-8 with a 4.88 ERA, a 1.45 WHIP, 25 walks and 59 strikeouts over 90.1 innings of work this season. Hammel took the loss in his last start, which came Tuesday at home against the Rangers. He allowed four runs (three earned) on nine hits with four walks and four strikeouts over 5.2 innings in a 4-1 Royals loss. Hammel is 0-3 with a 4.26 ERA, a 1.53 WHIP, five walks and 13 strikeouts over 19 innings in his last three starts. He makes his 10th career appearance and ninth start against the Astros in this contest. Hammel is 2-2, a 2.85 ERA, a 0.95 WHIP, 11 walks and 36 strikeouts over 53.2 innings. He is 1-1 with a 4.62 ERA, a 0.947 WHIP, seven walks and 17 strikeouts over 25.1 innings in four career starts at Minute Maid Park.
Houston Astros Opening Up AL West Race
Even after falling for the second time in four games, Houston has won 14 of 16 entering Saturday's contest. The Astros fell to 50-27 on the year and hold a 3.5 game advantage over the Mariners in the AL West. Houston bounced into more double plays (three) than hits (two): Carlos Correa and Jose Altuve each had a knock for the Astros. Dallas Keuchel recorded a no-decision after throwing six scoreless frames, allowing six hits with two walks and six strikeouts. Ken Giles (0-2) took the loss as he allowed one run on two hits with a strikeout in his one inning of work. Houston was 0 for 9 with runners in scoring position.
Gerrit Cole takes the mound as he makes his 16th start of the season in this contest for the Astros. He is 8-1 with a 2.59 ERA, a 0.894 WHIP, 30 walks and 138 strikeouts over 100.2 innings of work this season. Cole recorded a no-decision in his last start, which came Monday at home against the Rays. He threw seven innings, allowing four runs on three hits with five walks and eight strikeouts in a game Houston rallied to win 5-4. Cole is 2-0 with a 4.26 ERA, a 1.16 WHIP, 10 walks and 22 strikeouts over 19 innings in his last three starts. He lost his lone career start against the Royals, which came with the Pirates on July 21, 2015. Cole threw 7.1 innings, allowing three runs (two earned) on five hits with no walks and six strikeouts in a 3-1 Pirates loss. He is 2-1 with a 3.02 ERA, a 0.881 WHIP, 12 walks and 68 strikeouts over 47.2 innings in seven career starts at Minute Maid Park.
Trends:
Kansas City
Royals are 5-21 in their last 26 vs. American League West
Royals are 1-5 in their last 6 Sunday games
Royals are 4-22 in their last 26 during game 3 of a series
Houston
Astros are 4-0 in their last 4 during game 3 of a series
Astros are 13-3 in their last 16 overall
Astros are 13-3 in their last 16 games on grass
The Royals are struggling and even though they won the opening game of this set, it doesn't inspire confidence that they can take the series. You simply aren't going to keep the Astros in check: Friday marked the first time Houston had been blanked since May 11. Even with that sparkling pitching, the Royals didn't score themselves until the ninth inning to give them the slimmest of margins. Cole has been dynamic in his first season with the Astros: look for him to deliver a victory here in the finale.
Pick: Houston Astros -340
Hammel has fallen off a cliff over the last couple of seasons. After being left off the postseason roster for the Cubs in 2016 when they won the World Series, he signed a deal with the Royals. Since that point, he's gone 10-21 with a 5.15 ERA and a 1.433 WHIP over 47 starts. That's not the kind of results you want from a guy that was signed to a two year, $16 million deal with a $12 million option/$2 million buyout for 2019. Throw in the trades that sent Jon Jay and Kelvin Herrera out of town already and the rebuild is in full swing already. Cole has been electric as he has found something that has improved the spin on his fastball, which has in turn ramped up his strikeout total. Houston is a dangerous team and they can't be stifled too often at the plate.
Kansas City has seen the under go 4-0 in their last four overall, 4-0 in their last four on grass, 4-0 in their last four against the AL West, 6-1 in their last seven on the road, 6-1 in their last seven on the road against teams with a winning record and 4-1 in the third game of their last five series. Houston has seen the under go 9-2 in their last 11 home games vs. a team with a road winning % of less than .400 and 12-4 in their last 16 games vs. a starter with a WHIP greater than 1.30. The Royals don't score much and with Cole on the mound, that seems even more likely: look for this one to fall short of the total.
Under 8
4