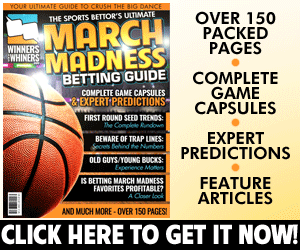 Featured Video from Scott Steehn
The Washington Nationals will host the Philadelphia Phillies as the NL East foes conclude a three game series Sunday night from Nationals Park. The Phillies will send 25-year old right-hander Nick Pivetta to the hill, and the Nationals will counter with 24-year old right-hander Jefry Rodriguez. The season-series is tied 2-2.
Pivetta Searching for First Win Since May 21st
Nick Pivetta will get the call for the 16th time of the year, searching for his first win since late May. Pivetta got back on track with a strong performance last time out, limiting the Cardinals to only two runs in 7.1 innings, resulting in the no-decision in a 6-5 Phillies' win. The second-year right-hander has not pitched well in three out of his last four starts, and he stands at 4-6 with a 4.08 ERA and a 1.18 WHIP in 79.1 innings of work. He battled the Nationals last month and he was roughed up, serving up six runs in one inning, and he has now surrendered 14 runs in 10.2 career innings against the Nationals. Bryce Harper has two homers and three RBI's against Pivetta, while Anthony Rendon is 3 for 5 with two RBI's, and Daniel Murphy is 2 for 4.
Odubel Herrera is the hottest player in the Phillies lineup right now after a sluggish start to the month, bashing six home runs along with 10 RBI's in his last eight games. The career .290 hitter is having a career-year, sporting a .308 average with 13 home runs and 43 RBI's. Herrera is 8 for 17 with three RBI's against the Nationals this season. The Phillies are currently averaging 4.44 runs per game, ranking them 13th in the Major Leagues. The Philadelphia pitching staff features a solid 3.91 team ERA, pegging them 13th overall.
Rodriguez Targets First Major League Victory
Jefry Rodriguez will make his third appearance and second start of the season, aiming his first career Major League victory. Rodriguez was hit hard in his previous start, serving up five runs including two home runs in five innings against the Orioles, resulting in a no-decision in a 9-7 Nationals' win. The rookie right-hander was terrific in his Major League debut on June 3rd, tossing 4.2 shutout innings against the Braves. Rodriguez posted a solid 3.31 ERA and a 1.22 WHIP in 68 innings in Double-A this season.
Anthony Rendon is locked in at the plate, collecting 13 hits along with five doubles and five RBI's in his last eight games. The 28-year old third baseman is having a solid season, currently hitting .282 with seven home runs and 28 RBI's in 54 games played. Rendon is 2 for 10 with two RBI's against the Phillies pitching this season. The Nationals are only averaging 4.22 runs, ranking them 20th in the Majors. The Washington pitching staff continues to excel, registering a 3.52 team ERA, positioning them sixth in the Major Leagues.
Trends:
The Philadelphia Phillies are:
over is 8-2 in their last 10 games overall.
over is 4-1 in their last 5 games against a team with a winning record.
over is 15-7-1 in their last 23 games in the third game of a series.
over is 4-1 in their last 5 games against a right-handed starter.
The Washington Nationals are:
over is 4-1 in their last 5 games against the Phillies.
I am taking the over in this contest. The Nationals scored six runs in one inning against Pivetta  earlier this season, and he has surrendered a total of 14 runs in 10.2 career head-to-head innings against Washington. Furthermore, Jefry Rodriguez was just shelled for five runs against the low-scoring Orioles in his previous start, and this is only his third career Major League start, plus the Phillies are looking good at the plate, scoring at least six runs in four out of their last five games.
Pick: Over