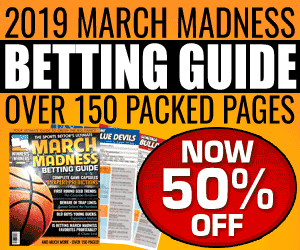 Featured Video from Scott Steehn
Toronto Blue Jays (34-41 SU, 37-33 RL, 27-38-5 O/U) vs. Los Angeles Angels (41-35 SU, 34-42 RL, 35-36-5 O/U)
MLB: Sunday, June 24, 2018 at 4:07 EST
The Los Angeles Angels and Toronto Blue Jays will wrap up a four-game series when they square off at Angel Stadium on Sunday afternoon. Los Angeles took the first two in this set to win its second and third games in a row on the heels of a three-game losing streak. The Blue Jays were 1-3 in their last four outings heading into Saturday.
Morales heating up
Toronto's Kendrys Morales is swinging a hot bat to the tune of a 4-for-7 effort so far in this series, with Friday's two-hit effort being his ninth such performance in his last 14 games. The slumping Justin Smoak struck out three times in four hitless at-bats for the Blue Jays on Friday and is a frigid 5-for-44 over his last 13 games and homer-less in his last 15.
Left-hander Jaime Garcia had been scheduled for the start on Sunday, but he has been placed on the disabled list due to shoulder soreness. In other pitching news, right-hander Roberto Osuna was suspended 75 games without pay through Aug. 4–receiving credit for time served–for his violation of Major League Baseball's Joint Domestic Violence, Sexual Assault and Child Abuse policy.
Spot start for Pena
The Angels were halfway to a four-game sweep after they recorded a 2-1 victory over Toronto on Friday, handing the Blue Jays their 10th road loss in 11 their last 11 such games. Los Angeles won the first two contests of the set despite watching Mike Trout go hitless (0-for-5, three walks, three strikeouts) as he is limited to designated-hitting duties because of a sprained right index finger. Albert Pujols recorded an RBI double and scored the other Angels' run on Friday and is 8-for-24 with two homers and five RBIs during his six-game hitting streak.
Reliever Felix Pena (0-0, 5.40 ERA) is taking the mound for Los Angeles on Sunday. Pena is making a second spot start (the second start of his career in fact) after facing Arizona on Tuesday, when he logged 4.0 innings and surrendered just one run on two hits and three walks while striking out six batters in a 5-4 victory for the Angels. This will mark just his fourth appearance of the season. In other pithing news, the Angels recently recalled Deck McGuire–who was acquired from Texas earlier this week–from Triple-A Salt Lake and optioned fellow right-hander Eduardo Paredes to Salt Lake.
MLB Trends
The Toronto Blue Jays are:
1-10 in their last 11 road games
0-4 in their last four games against the American League West
0-4 in their last four games against Los Angeles
The Los Angeles Angels are:
7-1 in their last eight home games
6-0 in their last six home games against teams with losing road records
5-2 in their last seven games against the American League East
Trout's injury reportedly only causes pain when he throws, so he should be able to continue his MVP pace at the plate. That is where the Angels have excelled in 2018, finding themselves in the top 10 in Major League Baseball in runs scored, on-base percentage, and slugging percentage. The Blue Jays are 1-10 in their last 11 on the road, 0-5 in their last five on the road against losing opponents, 0-4 in their last four against the American League West, and 1-4 in their last five on the road against the Angels. Los Angeles is 7-1 in its last eight at home, 6-0 in its last six at home against losing opponents, 6-0 in its last six at home against opponents with losing road records, 5-2 in its last seven against the American League East, and 4-0 in the last four meetings between the two teams. Don't be surprised if those trends continue.
Pick: Los Angeles Angels
Los Angeles is never short on hitting, but it is short on pitching at the moment–which is why Pena is getting his second start on Sunday. The over is 4-1 in the Blue Jays' last five overall, 11-5 in their last 16 on the road, 5-0 in their last five against winning opponents, 10-2 in their last 12 on the road against winning opponents, 6-1 in their last seven on the road against opponents with winning home records, and 19-7-1 in their last 27 on Sundays. It is also 8-1-2 in the Angels' last 11 overall and 5-1 in their last six against losing opponents. Look for this one to go over the total.
Pick: Over
3