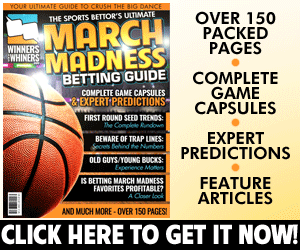 Featured Video from Scott Steehn
A pair of NL West rivals continue a series up in the thin air of the Rocky Mountains. The Arizona Diamondbacks are on the road as they play the middle game of a three-game series with the Colorado Rockies Wednesday night. Arizona split a four-game series with the Padres at home, falling 4-3 in 16 innings in the finale Sunday afternoon. Colorado missed a chance at a sweep on the road in an interleague set as they fell 6-4 to the Mariners Sunday afternoon. The pitching matchup for Tuesday's opening game of the series saw Patrick Corbin pitch for Arizona against Colorado's Tyler Anderson. First pitch in that contest was set for 8:40 pm ET.
Arizona Diamondbacks Leading Crowded NL West Race
Arizona ended up on the short end of the stick in a marathon loss Sunday, making them long for having one or two of the 20 runs they scored in Saturday's win. The Diamondbacks fell to 50-41 on the season and entered Tuesday with a half-game lead over the Dodgers in the NL West. Arizona got three hits in the loss from Paul Goldschmidt while Ketel Marte (run), Jeff Mathis (RBI) and A.J. Pollock (two RBI) each had two hits. Zack Greinke recorded a no-decision as he threw 4.1 innings, allowing two runs on six hits with three walks and five strikeouts. Mathis (0-1), who started behind the plate, took the loss as he allowed one run on one hit with a strikeout over one inning.
Shelby Miller is on the mound to make his fourth start of the season for the Diamondbacks in this contest. He is 0-3 with a 9.00 ERA, a 1.786 WHIP, five walks and 18 strikeouts over 14 innings of work this season. Miller took the loss in his last start, which came Thursday at home against San Diego. He threw 5.1 innings, allowing five runs (three earned) on five hits with two walks and seven strikeouts in a 6-3 Arizona defeat. Miller makes his 10th career start against the Rockies in this contest. He is 2-4 with a 5.94 ERA, a 1.56 WHIP, 15 walks and 49 strikeouts over 50 innings of action against them. Miller is 0-2 with a 9.88 ERA, a 2.561 WHIP, seven walks and 14 strikeouts over 13.2 innings in three career starts at Coors Field.
Colorado Rockies Chasing Potential Playoff Spot
Colorado, seemingly dead in the water a week ago, finished a 5-1 week on a down note as they were beaten by the Mariners Sunday. The Rockies dropped to 46-44 on the season and entered Monday 3.5 games behind the Diamondbacks in the NL West. Trevor Story (run, two RBI) was the lone player for Colorado with two hits in the loss. Story (his 17th), Charlie Blackmon (his 17th) and Carlos Gonzalez (his eighth) each homered in the loss. Antonio Senzatela (3-2) took the loss as he allowed six runs on five hits with three walks and two strikeouts over six innings.
German Marquez is on the mound for his 19th start of the season for the Rockies in this contest. He comes in 7-8 with a 4.92 ERA, a 1.402 WHIP, 35 walks and 98 strikeouts over 97 innings this season. Marquez picked up the win in his last start, which came on the road against the Mariners Friday. He threw six innings, allowing one run on five hits with no walks and five strikeouts in a 7-1 Colorado victory. Marquez is 2-1 with a 3.63 ERA, a 1.10 WHIP, three walks and 20 strikeouts over 17.1 innings of action in his last three starts. He makes his 10th career appearance and ninth start against the Diamondbacks in this contest. Marquez is 0-4 with a 4.47 ERA, a 1.444 WHIP, 15 walks and 39 strikeouts over 44.1 innings of work. He is 9-8 with a 5.43 ERA, a 1.467 WHIP, 43 walks and 128 strikeouts over 134.1 innings in 25 career appearances, 24 starts, at Coors Field.
Trends:
Arizona
Diamondbacks are 1-10 in their last 11 Wednesday games
Diamondbacks are 0-5 in their last 5 games vs. a starter with a WHIP greater than 1.30
Colorado
Rockies are 5-0 in their last 5 games vs. a starter with a WHIP greater than 1.30
Rockies are 6-1 in their last 7 vs. National League West
Rockies are 5-1 in their last 6 vs. a team with a winning record
Arizona is battling in a tight race with the Dodgers, Rockies and Giants for the NL West race. The teams not in the top spot are all involved in the wild card chase as well. Miller has to get on track as he has struggled since coming over in the deal that sent Dansby Swanson, Aaron Blair and Ender Inciarte to Atlanta: he's just 5-17 with a 6.11 ERA with the Diamondbacks and missed time with Tommy John surgery. Marquez has been sharp in his last two outings and should pitch Colorado to the victory in this contest.
Pick: Colorado Rockies -130
Arizona is reportedly, at least to rumors circulating around the league, kicking the tires on acquire Manny Machado from the Orioles. Whether that comes to fruition or not remains to be seen but that fact shows that the Diamondbacks aren't overly thrilled with the Jake Lamb/Daniel Descalso/Ketel Marte group on the left side of their infield. Colorado has to hope they can get some pitching to return to form, especially in the bullpen, if they want to hang in the race. Can the Rockies make some moves to stay in the race and entice Nolan Arenado to sign a long term deal?
The over is 3-0-1 in the Diamondbacks' last 4 road games vs. a team with a winning record, 7-1 in their last 8 Wednesday games and 7-3-2 in their last 12 road games vs. a right-handed starter. Colorado has seen the over go 14-4-2 in their last 20 games vs. a right-handed starter, 4-0 in Marquez's last 4 home starts, 5-1-1 in his last 7 starts on grass and 5-1-1 in his last 7 starts overall. The teams have gone over the total in five of their last seven meetings: with Miller sputtering majorly out of the gate, this one has the potential to go over the total.
Over 11.5
4