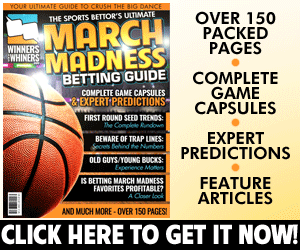 Featured Video from Scott Steehn
The first place Cleveland Indians and the Cincinnati Reds will close a three game interleague series Wednesday night from Progressive Field in downtown Cleveland. The Reds will give the starting call to 23-year old right-hander Tyler Mahle, and the Indians will counter with 31-year old right-hander Carlos Carrasco. The Reds won the series opener by a 7-5 score on Monday night.
Mahle Spins Gem in Win Against Cubs
Tyler Mahle will make his 19th start of the season, aiming for his second straight win. Mahle came through with one of his better starts of the season in his latest effort, holding the Cubs to only one run in 6.1 innings, leading to the victory to lift his record to 7-6. The young right-hander has been the Reds' best starter recently, and he has improved his ERA to 3.66 to go with a 1.39 WHIP in 98.1 innings pitched on the season. Mahle's command has given him some trouble this season, as he has issued 41 walks. This will mark his first career meeting against the Indians.
Eugenio Suarez continues to produce at the plate, driving in another eight runs with 11 hits in his last eight games. The 26-year old shortstop is having a career-year, currently hitting .314 with a team-leading 19 home runs and 68 RBI's. Suarez went 1 for 12 with three RBI's against the Indians last season, and 1 for 4 in Monday's win. The Reds are looking good at the plate and they are currently averaging 4.71 runs per game, good for eighth in the Majors. The Cincinnati pitching staff owns a poor 4.66 team ERA, pegging them 25th in the Major Leagues.
Carrasco Allows Two Homers, Escapes with Win
Carlos Carrasco will take the mound for the 17th time of the season, targeting win number ten. Carrasco was decent in his latest start, allowing three runs including two home runs in 5.2 innings against the Athletics, leading to the win to lift his record to 9-5. The veteran right-hander had a rough month of June, and he is sporting a 4.28 ERA and a 1.18 WHIP in 96.2 innings logged on the season. He features a 2-0 record with a subpar 4.45 ERA in 28.1 career innings against the state-rivals. Billy Hamilton is 2 for 8 with two RBI's against Carrasco, while Eugenio Suarez is 3 for 9, and Joey Votto is 5 for 11 with two RBI's.
Francisco Lindor is the one of the hottest players in all of baseball right now, accumulating 11 RBI's in his last eight games, and he features a sizzling .375 average on the month. The 24-year old shortstop is hitting .298 with 23 home runs and 57 RBI's. Lindor has feasted on the Reds pitching in his young career, hitting .400 with two homers and eight RBI's in 55 at bats. The Indians deep lineup ranks fifth in the big leagues with an average of five runs per game. The Cleveland pitching staff possesses a 3.97 team ERA, positioning them 15th in the Major Leagues.
Trends:
The Cincinnati Reds are:
7-1 in Mahle's last 8 starts.
8-1 in their last 9 interleague games.
15-6 in their last 21 games overall.
4-1 in Mahle's last 5 road starts.
The Cleveland Indians are:
I am taking the Reds in this matchup. Tyler Mahle is pitching well, holding his opponents to two or fewer runs in six out of his last seven starts, and he features a solid 3.44 ERA on the road this season. Furthermore, the Reds are red-hot at the plate, scoring at least five runs in eight out of their last nine games. In addition, Indians' starter Carlos Carrasco has not been at his best recently, allowing 14 runs in his last 24.1 innings pitched.
Pick: Cincinnati Reds
The Reds continue to thrive at the plate, and Carlos Carrasco is struggling on his home field this season. The Reds have moved up to eighth in the Majors in runs scored, and the over is 8-2-1 in their last 11 games overall. Carlos Carrasco owns a terrible 5.48 ERA in his eight home starts on the season, and the over is 4-0 in his last four starts against the Reds.
Pick: Over
4