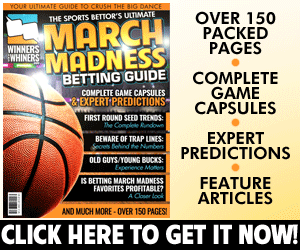 Featured Video from Scott Steehn
Milwaukee wraps up their series in Miami on Wednesday night at Marlins Park. The Brewers dropped the first game of the series, but still hold a slim lead on the Cubs in the NL Central. The Marlins remain very inconsistent, going 4-4 in their last eight games.
Brewers pitching remains strong, but offense can't keep up
Milwaukee has kept the pressure on with a lengthy winning streak to begin the month of July, but it's tapered just a bit with a few losses in their last three games. After throttling Atlanta to win that four-game series, they start off with a loss in Miami. The offense remains up in the air for the team, but they've found a lot of their success with dominant pitching. That's slipped a bit in their last four games, where they've allowed four or more runs in three contests.
Probable starter: Right-hander Freddy Peralta (4-1, 2.14 ERA)
Peralta has now won three of his last four games on the mound for Milwaukee. The latest victory was against Atlanta on Friday, allowing just one earned run on three hits through six innings of work. He's notched a pitching ratio of 28 strikeouts to 7 walks in that stretch.
Power hitting helps Marlins pull through in extras
Miami took the first game of the series thanks to a walk-off in the 10th inning. Both teams connected on 24 total hits, but just seven total runs crossed the plate. Near the bottom of the order, it was Bryan Holaday (.172 avg) that recorded two RBIs. Prior to that, he only had one RBI against Tampa Bay over his last seven games. The top two batters in the lineup, Starlin Castro and Brian Anderson, recorded their seventh home runs of the season.
Probable starter: Right-hander Dan Straily (3-4, 4.55 ERA)
Straily has been seeing a lot of losses lately on the mound. The Marlins have been losers in seven of his last eight starts. Another defeat was taken against Washington on Friday. He's only given up over four runs once in that stretch, though he's allowed eight total home runs.
Trends
Brewers are:
9-3 in their last 12 Wednesday games

5-1 in Peralta's last 6 starts
Marlins are:
2-8 in their last 10 home games against teams with a winning road record

2-5 in Straily's last 7 against NL Central teams
This essentially comes down to the starting pitching matchup, which is lopsided toward Milwaukee. It's not because Straily's been bad, but he's never a shutdown arm while Peralta could continue to frustrate Miami's meager offense.
Pick: Milwaukee