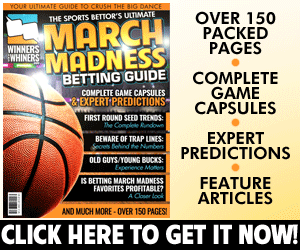 Featured Video from Scott Steehn
New York Yankees (59-30 SU, 49-40 RL, 39-48-2 O/U) vs. Baltimore Orioles (25-66 SU, 34-57 RL, 37-52-2 O/U)
MLB: Wednesday, July 11, 2018 at 7:05 EST
The Baltimore Orioles and New York Yankees will wrap up a four-game series when they meet again at Oriole Park on Wednesday night. Baltimore halted a six-game losing streak by taking the opener of a doubleheader on Monday, but it promptly dropped the nightcap. The Yankees were 3-1 in their last four contests heading into Tuesday.
Darker shades of Gray
These two American League East rivals split a doubleheader to begin the series on Monday. Brett Gardner was 4-for-6 with a home run, three RBIs, and three runs scored to lead the Yankees to a 10-2 win in the nightcap. Gardner has seven RBIs over his last three starts. Right fielder Aaron Judge is batting .371 with 31 RBIs in 27 games against Baltimore since the start of 2017.
Right-hander Sonny Gray (5-7, 5.85 ERA) is taking he mound for New York on Wednesday. The pressure is on Gray to make a strong start, because his spot in the Yankees' rotation is currently on extremely thin ice. He has not delivered a quality start since June 6 and he has not gotten out of the third inning in his last two outings. Gray, whose ERA has ballooned from 4.81 to 5.85 over his past five appearances, most recently toed the rubber against Toronto last Friday. The Blue Jays torched him for five runs on six hits and two walks during a 6-2 loss by the Yankees.
Losing streak over
Danny Valencia's three-run shot in the sixth inning lifted the Orioles to a 5-4 victory over New York in the opener, snapping their six-game losing streak. Second baseman Jonathan Schoop is batting .438 during an eight-game hitting streak.
Dylan Bundy (6-8, 4.08 ERA) will oppose Gray on Wednesday. The right-hander started the season 1-5, but his respectable 4.08 ERA now has him at a mediocre 6-8. Bundy had worked at least 6.0 innings in eight consecutive appearances until he finally took a turn for the worse in his most recent outing last Friday. That's when he faced the Twins, who got to him for six runs (five earned) on nine hits and one walk in 3.1 innings of work.
MLB Trends
The New York Yankees are:
50-21 in their last 71 overall
5-2 in their last seven road games against teams with home winning percentages under .400
37-15 in their last 52 Wednesday games
The Baltimore Orioles are:
13-39 in their last 52 overall
15-36 in their last 51 home games
14-38 in their last 52 games against the American League East
Gardner is swinging the bat well for the Yankees and Judge has owned the Orioles since he arrived in the majors. New York is 50-21 in its last 71 overall, 5-2 in its last seven on the road against opponents with winning percentages under .400, and 4-1 in its last four on the road against Baltimore. The Orioles are 13-39 in their last 52 overall, 15-36 in their last 51 at home, 14-38 in their last 52 against the American League East, 11-40 in their last 41 against right-handed starters, 1-9 in Bundy's last 10 starts against the American League East, and 2-9 in his last 11 starts against winning opponents. Expect those trends to continue.
Pick: New York Yankees
New York has been getting it done with pitching of late, as it has continued to win even though the bats have somewhat cooled off. Bundy has been extremely consistent for Baltimore, with his most recent start being one exception. The under is 26-6 in the Yankees' last 32 overall, 23-5 in their last 28 against right-handed starters, 12-4 in their last 16 against the American League East, 6-1 in Gray's last seven starts, and 12-3-1 in his last 16 road starts. It is also 8-2-1 in the Orioles' last 11 overall, 7-2-1 in their last 10 against right-handed starters, 6-2 in their last eight against the American League East, 18-7-1 in their last 26 against opponents with winning percentages over .600, and 5-1 in their last six against starters with WHIPs over 1.30. Look for this one to stay under the total.
Pick: Under
3