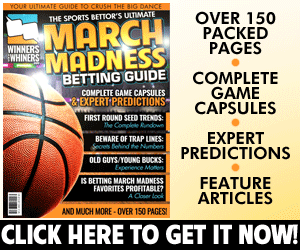 Featured Video from Scott Steehn
It's the conclusion of a short interleague set in the Windy City. The St. Louis Cardinals play the final game of a two game series against the Chicago White Sox Wednesday night. St. Louis split a four game set with the Giants on the road, losing the finale 13-8 Sunday afternoon. Chicago was swept in a four game series by the Astros on the road, losing the finale 2-1 Sunday. The pitching matchup in the series opener Tuesday night saw Miles Mikolas take the mound for the Cardinals: he was scheduled to face Chicago's Dylan Covey. First pitch in that contest was scheduled for 8:10 pm ET.
St. Louis Cardinals Fighting to Stay in Playoff Picture
St. Louis ended up with a split of their four game series against San Francisco as they allowed the Giants to have their best offensive output of the season in the finale. The Cardinals dropped to 46-43 on the year: they entered Tuesday seven games behind the Brewers in the NL Central and four games behind the Phillies and Braves for the second wild card spot. Jose Martinez (RBI) led St. Louis with three hits while Jedd Gyorko (run) and Yairo Munoz (two runs, three RBI) each had two in the defeat. Jack Flaherty recorded a no-decision as he allowed three runs (two earned) on four hits with two walks and two strikeouts over 2.1 innings. John Brebbia (1-3) took the loss as he gave up three runs on four hits with a strikeout in his one inning of work.
Luke Weaver is on the mound for his 19th start of the season trying to get something going in a positive direction. He comes in 5-7 with a 4.92 ERA, a 1.351 WHIP, 34 walks and 89 strikeouts over 97 innings of work this season. Weaver picked up the win in his last start, which came Thursday on the road against the Giants. He lasted eight innings, giving up two runs on two hits with no walks and seven strikeouts in an 11-2 St. Louis triumph. Weaver is 2-1 with a 5.89 ERA, a 1.15 WHIP, four walks and 21 strikeouts over 18.1 innings in his last three starts. In his 41st major league appearance and 37th career start, he faces the White Sox for the first time. That makes this Weaver's first career outing at Guaranteed Rate Field.
Chicago White Sox Seeking to Steal Interleague Win
Chicago had a rough weekend in Houston as they were swept: the White Sox entered Tuesday's contest losers of five straight contests. The White Sox entered Tuesday 30-60 on the year, leaving them 19.5 games behind the Indians in the AL Central. Chicago finished with six hits in the game with no player having more than one: Tim Anderson drove in Yoan Moncada with the only run for the White Sox in the loss with a sacrifice fly. Lucas Giolito (5-6) took the tough loss as he allowed two runs on three hits with three walks and three strikeouts over 7.1 innings of work.
Carlos Rodon takes the mound for his seventh start of the season for the White Sox here. He comes in 1-3 with a 4.29 ERA, a 1.29 WHIP, 15 walks and 28 strikeouts over 35.2 innings of work this year. Rodon recorded a no-decision in his last start, which came Thursday on the road against the Astros. He threw six innings, allowing two runs on five hits with six walks and six strikeouts in a game Chicago lost 4-3. Rodon is 1-1 with a 4.19 ERA, a 1.34 WHIP, eight walks and 12 strikeouts over 19.1 innings in his last three starts. He lost his lone career start to the Cardinals, which came at home on July 21, 2015: he allowed seven runs on seven hits with three walks and six strikeouts over four innings in an 8-5 Chicago loss. Rodon is 13-11 with a 4.08 ERA, a 1.392 WHIP, 85 walks and 200 strikeouts over 195.1 innings in 36 career appearances, 35 starts, at Guaranteed Rate Field.
Trends:
St. Louis
Cardinals are 1-4 in their last 5 during game 2 of a series
Cardinals are 1-6 in their last 7 Wednesday games
Chicago
White Sox are 4-1 in Rodon's last 5 home starts vs. a team with a winning record
The Cardinals are struggling right now and they have some work to do in order to try and catch up in the playoff picture. Weaver had a great start against the Giants but he has been woefully inconsistent this season, which is part of the problem for St. Louis. He's the Forrest Gump of pitchers: you never know what you're going to get. The White Sox are going nowhere this season but getting Rodon back is a nice boost for their rotation. Look for Chicago to steal the finale of this set as Weaver flounders again.
Pick: Chicago White Sox +125
For as good as Weaver was against the Giants, he's been prone to giving up big innings and untimely homers. The Cardinals are still dealing with a slew of injuries: while Paul DeJong just recently returned from a broken hand, their pitching staff is full of missing pieces. Adam Wainwright, Michael Wacha and Alex Reyes are all on the shelf from the rotation while Dominic Leone, Tyler Lyons and Luke Gregerson are missing from the bullpen. For the White Sox, it's about who they might be able to deal before the trade deadline in able to bolster their farm system to continue the rebuild. Will Chicago deal away arms like Joakim Soria to a contender looking to solidify their bullpen?
The under is 8-1-1 in the Cardinals' last 10 interleague games vs. a team with a losing record, 10-2-1 in their last 13 interleague games and 5-2 in their last seven games on Wednesday. Chicago has seen the under go 5-1 in their last 6 interleague games vs. a team with a winning record and 12-5 in Rodon's last 17 home starts vs. a team with a winning record. The teams have stayed under the total in eight of their last 10 meetings: look for this one to be the same here as Rodon helps keep the Cardinals in check.
Under 9
4