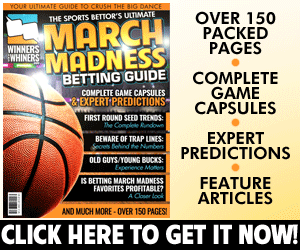 Featured Video from Scott Steehn
The Pittsburgh Pirates will host the Washington Nationals in the three game series finale Wednesday afternoon from PNC Park. The Nationals will give the call to 32-year old left-hander Gio Gonzalez, and the Pirates will send 26-year old right-hander Trevor Williams to the mound. The Nationals lead the season-series 4-1.
Gonzalez Targets First Win Since May 28th
Gio Gonzalez will take the mound for the 19th time of the year, searching for his first win since late May. Gonzalez pitched well in his previous start, allowing two runs in five innings against Marlins, leading to the no-decision in a 3-2 Nationals' win. The veteran left-hander is having trouble with his command recently, however overall he is having another strong year, posting a 3.76 ERA and a 1.47 WHIP accompanied with a 6-5 record in 95.2 innings pitched. He owns solid career numbers against the Pirates, recording a 4-1 record with a 3.88 ERA in nine starts. David Freese is 2 for 11 against Gonzalez, while Starling Marte is 5 for 18, and Josh Harrison is 6 for 12 with five RBI"s.
Mark Reynolds is on a roll right now, accumulating 12 RBI's in his last seven games which included a 10-RBI night last Saturday, and a walk-off homer last Friday. The 34-year old first baseman is giving the Nationals outstanding production in the absence of Ryan Zimmerman, and he is hitting .297 with 10 home runs and 24 RBI's in 39 games on the season. Reynolds belted two homers with four RBI's in 17 at bats against the Pirates last season. The Nationals are currently averaging 4.39 runs per game, ranking them 15th overall. The Washington pitching staff has been solid, sporting a 3.90 team ERA, pegging them 13th in the Majors.
Williams Tagged for Five Runs in Loss to Phillies
Trevor Williams will get the nod for the 19th time of the season, attempting to get back on track after a series of rough outings. Williams served up five runs in 2.1 innings against the Phillies in his previous start, leading to the loss to bring his record to 6-7. The third-year right-hander hasn't had his best stuff in two straight starts, and he enters this one with a 4.60 ERA and a 1.24 WHIP in 94 innings pitched on the season. He allowed three runs in 5.2 innings in a 3-1 loss in his lone career meeting against the Nationals earlier this season.
Colin Moran is off to a strong start to the month, driving in seven runs in his last seven games. The 25-year old rookie third baseman is having a solid season, currently hitting .258 with eight home runs and 36 RBI's. Moran is 3 for 11 with one RBI against the Nationals pitching this season.  The Pirates have not been scoring many runs recently, and they are currently averaging 4.38 runs per game, ranking them 18th in the Majors. The Pittsburgh pitching staff is carrying a subpar 4.68 team ERA, pegging them 22nd in the Major Leagues.
Trends:
The Washington Nationals are:
4-1 in their last 5 games against the Pirates.
5-1 in Gonzalez' last 6 starts in the third game of a series.
23-8 in Gonzalez' last 31 Wednesday starts.
The Pittsburgh Pirates are:
1-4 in Williams' last 5 starts.
2-12 in their last 14 games against a left-handed starter.
0-5 in Williams' last 5 starts on four days of rest.
I am taking the Nationals in this contest. Trevor Williams is scuffling, posting an awful 5.32 ERA last month, and he was shelled for five runs in his previous start against the Phillies. Furthermore, Gio Gonzalez features a 4-1 record with a solid 3.88 ERA in nine career starts against the Pirates. Pittsburgh has dropped seven out of their last nine home games, and I am confident the Nationals can hand them another home loss in this one.
Pick: Washington Nationals
Trevor Williams has not been sharp in two straight starts, and Gio Gonzalez is struggling with his control. Williams has allowed nine runs in his last two starts, and the Pirates bullpen owns a poor 4.45 ERA, plus the over is 6-1 in the Pirates' last seven games in the third game of a series. Gio Gonzalez has issued 13 walks over his last three starts, and he has not been pitching deep into games, and the over is 7-0-1 in his last eight starts against the Pirates.
Pick: Over
4