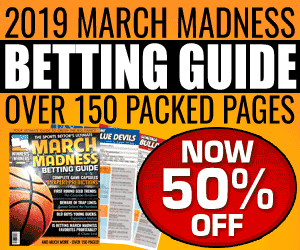 Featured Video from Scott Steehn
The Arizona Diamondbacks will head on over to Coors Field on Thursday afternoon for the final game of their three-game series against the NL West-rival Colorado Rockies.
The Diamondbacks have maintained a slim 1.5-game lead over the Los Angeles Dodgers in the division standings, but the Rockies aren't too far behind either, sitting just 4.5-games back of Arizona heading into play on Wednesday. Three teams in the NL West standings are above the .500-mark and within five games of the division-leading Diamondbacks.
Ray striking out batters at a high rate
The DBacks are scheduled to hand the ball to left-hander Robbie Ray, who was bumped up a day in the starting rotation to help give fellow starter Zack Godley an extra day of rest. Since Monday was an off-day for the team, Ray will still be pitching on regular rest in this one. In his last trip to the mound, the Diamondbacks left-hander lasted just 4 ⅓ innings, allowing four runs on four hits in a no-decision against the Padres. Despite his lackluster outing, the Diamondbacks trounced the Padres in that game 20-5. Ray has now allowed 10 earned runs over his last two starts, spanning a total of 9 ⅓ innings of work. He comes into Thursday's start sporting a 3-1 overall record to go along with a 5.23 ERA in nine starts this year, but those numbers don't tell the whole story for the 26-year-old lefty. Ray is striking out a whopping 13.6 batters per nine innings this season, but is also allowing more than two home runs per nine innings and opposing hitters have been lucky enough to bat .337 on balls in play against the Diamondbacks left-hander through his first nine starts.
In his only start of the year against the Rockies, Ray surrendered seven runs (six earned) in five innings of work – good for an ERA of 10.80 – but still came away victorious. Between 2015 and 2017, the Diamondbacks lefty went 2-3 with a 5.21 ERA in nine starts versus the Rockies, including 1-0 with a 4.35 ERA in four outings on the road at Coors Field.
According to Baseball Savant, the current Rockies' lineup enters Thursday's matchup batting a healthy .340 in 161 plate appearances versus Ray, who comes into this game with a 7.01 FIP against Colorado.
Freeland continues to pitch well at Coors Field
The Rockies will counter by sending left-hander Kyle Freeland to the mound at Coors Field on Thursday. Normally a hitter-friendly ballpark, Freeland has found a way to make Coors Field feel more like home. He is 5-2 with a 2.89 ERA in seven home starts this year and sported a lower ERA (3.72) at home than he did on the road (4.57) in 2017 as well. Freeland is fresh off of tossing five innings of one-run ball against the Seattle Mariners in his last trip to the mound, marking the fifth consecutive start that he's allowed two earned runs or less. He's now posted quality starts in five of his last seven outings and enters Thursday's matchup with Arizona having won four of his last five decisions on the mound. Freeland comes in with an 8-6 overall record and a 3.18 ERA in 18 starts this season.
The Rockies' lefty made one start against the division-leading DBacks earlier this year, surrendering four earned runs on four hits in six innings of work on June 10. Freeland went 1-1 with a 4.15 ERA versus Arizona in 2017.
Trends
Arizona
Diamondbacks are 6-14 in Rays last 20 road starts vs. a team with a winning record.
Colorado
Rockies are 5-1 in Freeland's last 6 home starts.

Rockies are 5-0 in their last 5 games vs. a starter with a WHIP greater than 1.30.
Ray is striking out batters at an obscene rate, but when he misses with his location, he has been getting hit hard. He's now surrendered 10 home runs in nine starts this year, including five in his last two trips to the mound. He's always had a tough time against Colorado, but comes into this game undefeated at Coors Field since 2015. Freeland has been much better at home over the past two years and is definitely the hotter pitcher coming into this game. Take the Rockies to win the series finale at home against the Diamondbacks on Thursday night.
Pick: Colorado Rockies
Both pitchers do not have very good peripherals against the opposition heading into this game. Ray carries a 7.01 FIP against the Rockies into this matchup, while Freeland sports 5.18 FIP versus Arizona heading into Thursday's start. The last time Ray started against Colorado, these two teams combined for 17 earned runs. Look for this game to go over the projected total at Coors Field in a heated battle between long time division rivals.
Trends
Arizona
Over is 5-1-1 in Rays last 7 starts vs. Rockies.
Colorado
Over is 7-1 in Rockies last 8 during game 3 of a series.
Over
4