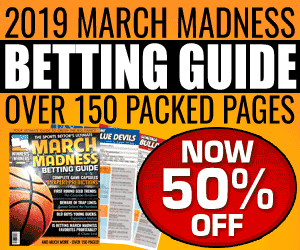 Featured Video from Scott Steehn
Los Angeles Dodgers (49-42 SU, 41-50 RL, 45-43-3 O/U) vs. San Diego Padres (40-54 SU, 44-50 RL, 42-49-3 O/U)
MLB: Thursday, July 12, 2018 at 10:00 EST
The San Diego Padres and Los Angeles Dodgers will wrap up a four-game series when they meet again at Petco Park in San Diego on Thursday night. After splitting the first two of this set, Los Angeles had alternated wins and losses in its last six contests heading into Wednesday. The Padres won on Tuesday but that moved the to just 3-9 in their last 12 games.
Ross vs. Ross
Right-hander Ross Stripling (7-2, 2.22 ERA) is taking the mound for Los Angeles on Thursday. Stripling has been outstanding through 24 appearances–13 starts–for the Dodgers this season. In 12 starts dating back to early May his worst outing consists of four runs allowed in 6.0 innings of work. On nine occasions during this stretch, the 28-year-old has logged at least 5.0 innings while surrendering no more than two runs. Stripling most recently faced the Angels this past Saturday, when he went 6.0 innings and gave up just one run on three hits and no walks while striking out seven batters in a 3-1 victory for the Dodgers.
Tyson Ross (5-7, 4.41 ERA) will oppose Stripling on Thursday. The right-hander has been an absolute disaster in his last two outings, watching his ERA balloon from 3.32 to 4.41. Ross served up seven runs in 5.0 innings against Pittsburgh on July 1 and he allowed eight runs in a mere 2.0 innings against Arizona in a 20-5 loss this past weekend. The 31-year-old has struck out just two batters over his last 7.0 innings pitched.
The Wil to win
San Diego right fielder Wil Myers is on a tear with six home runs over his last four games and he is 13-for-36 with seven homers and 14 RBIs over his last 10 outings. But don't expect any bat flips or other emotional displays, because the 27-year-old is committed to becoming a more consistent force for the Padres. Austin Hedges (three-run homer) and Myers (solo shot) provided the offensive support in a 4-1 victory over the Dodgers on Tuesday.
"What I like about Wil is where he is," manager Andy Green noted. "He's just very even-keel. He's not getting high. He's not getting low. He's just going through the game and playing baseball, and he's gifted to do that."
For the Dodgers, Max Muncy–who is one of five candidates for the final spot on the National League all-star team–helped his cause Tuesday with two of his team's four hits. That included his 21st homer of the season. San Diego evened the series at one win apiece while silencing Matt Kemp and Logan Forsythe, who were a combined 0-for-7 with seven strikeouts.
MLB Trends
The Los Angeles Dodgers are:
33-16 in their last 49 overall
15-6 in their last 21 road games
19-7 in their last 26 games against right-handed starters
The San Diego Padres are:
6-16 in their last 22 overall
2-5 in their last seven home games
3-8 in their last 11 games against teams with winning records
Ross has a 5.19 against Los Angeles over the past three seasons. Based on his current form, that is likely to get even worse before it gets better on Thursday. Stripling, on the other hand, has not allowed a run to the Padres in 11.2 innings of work against them this season. The Dodgers are 33-16 in their last 49 overall, 15-6 in their last 21 on the road, 19-7 in their last 26 against right-handed starters, 11-5 in their last 16 against the National League West, 5-1 in their last six against losing opponents, 8-2 in Stripling's last 10 starts, and 64-31 in the last 95 meetings between the two teams. San Diego is 6-16 in its last 22 overall, 2-5 in its last seven at home, 3-8 in its last 11 against winning opponents, 4-11 in its last 15 against starters with WHIPs under 1.15, 1-4 in Ross' last five starts, 1-7 in his last eight starts against Los Angeles, and 0-4 in his last four home starts against Los Angeles. Count on those trends continuing.
Pick: Los Angeles Dodgers