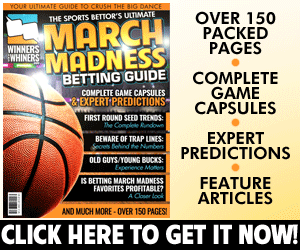 Featured Video from Scott Steehn
The Pittsburgh Pirates and the Milwaukee Brewers will kick off a five-game divisional series Thursday night from PNC Park in Pittsburgh. The Brewers will give the nod to 31-year old left-hander Wade Miley, and 26-year old right-hander Jameson Taillon will take the mound for the Pirates. The Pirates lead the season-series 3-2.
Miley Makes Return from 60 Day DL
Wade Miley will make his return from the 60 day DL for his third start of the season in this one. Miley has only allowed one run in 6.1 innings pitched this season. The veteran right-hander had a terrible season with the Orioles last year, posting a 5.61 ERA and a 1.73 WHIP in 157.1 innings of work. Miley has fared well against the Pirates in his career, sporting a 3.79 ERA to go with a 2-2 record in seven career starts. Starling Marte is 7 for 15 against Miley, while David Freese is 5 for 13, and Gregory Polanco is 2 for 6.
Hernan Perez is on a productive stretch at the plate, collecting five RBI's in his last four games. The 27-year old left fielder is having a quiet season, currently hitting .247 with six home runs and 21 RBI's. Perez is 2 for 12 with one RBI against the Pirates pitching this season. The Brewers are scoring an average of 4.42 runs per game, ranking them 15th in the Majors. The Milwaukee pitching staff continues to shine, sporting a 3.55 team ERA, good for seventh in the Major Leagues.
Taillon Tallies Quality Start in Loss to Phillies
Jameson Taillion will make his 19th start of the season, aiming for his first win of the month. Tallion recorded the Quality Start in his previous effort, allowing three runs in 6.2 innings against the Phillies, resulting in a loss to drop his record to 5-7. The 6-foot-5 right-hander has recorded a Quality Start in two out of his last three outings, and he enters this one with a 4.05 ERA and a 1.23 WHIP in 100 innings of work on the season. He has limited the Brewers to four runs in 10 innings this season, and he stands at 1-4 with a 3.70 ERA in eight career starts against Milwaukee. Jesus Aguilar is 3 for 8 with three RBI's against Taillon, while Travis Shaw is 1 for 5, and Christian Yelich is 4 for 9.
Starling Marte is having a strong month of July, recording a stellar .440 average, and he has driven in four runs in his last six games. The 29-year old center fielder is having a strong season, posting a .282 average with 10 home runs and 38 RBI's. Marte is having a productive season against the Brewers' tough pitching, belting three homers with six RBI's in five games. The Pirates are currently averaging 4.34 runs per game, ranking them 19th in the Majors. The Pittsburgh pitching staff owns a 4.46 team ERA, positioning them 22nd in the Major Leagues.
Trends:
The Milwaukee Brewers are:
over is 4-0-1 in their last 5 games against the NL Central.
over is 4-1-1 in their last 6 road games.
over is 7-3 in their last 10 games in the first game of a series.
The Pittsburgh Pirates are:
over is 4-1 in their last 5 games against a left-handed starter.
over is 5-0 in their last 5 Thursday games.
over is 3-0-1 in Taillon's last 4 Thursday starts.
I am taking the over in this matchup. Wade Miley has posted an ERA over five in his last two seasons which included a terrible 5.61 ERA last season. This will mark his first start with the Brewers since April, and I expect the Pirates to get to him for some runs. In addition, the Pirates lineup is hitting a combined .325 in 83 at bats against Miley. Furthermore, the Brewers lineup is hitting a combined .308 against Taillon, and the Brewers are locked in offensively, scoring a combined 34 runs in their last six games.
Pick: Over