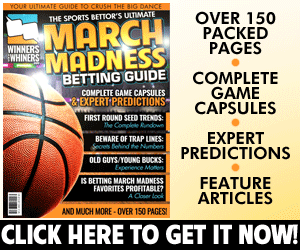 Featured Video from Scott Steehn
It's the opening game of a set between a pair of teams that could meet in the American League postseason on the shores of Lake Erie. The New York Yankees play the opening game of a four-game set with the Cleveland Indians Thursday night. New York closed out a four-game early week set with the Orioles hoping for a split: they fell 6-5 in Tuesday's contest. Cleveland hoped to avoid a sweep at home in an interleague set with the Reds, losing 7-4 in Tuesday's game. The Yankees swept a three-game set in the first series between the teams this season, which took place in New York May 4-6.
New York Yankees Chasing AL East Leading Red Sox
New York has struggled in this series with the Orioles as they dropped two of the first three games, losing in walk-off fashion Tuesday. The Yankees fell to 59-31 on the year and trailed the Red Sox by 3.5 games entering Wednesday. Didi Gregorius (two runs) was the lone New York player with multiple hits as he finished with three. Greg Bird drove in four runs in the defeat while Neil Walker had the other RBI. Masahiro Tanaka recorded a no-decision as he allowed three runs on six hits with two walks and five strikeouts over 4.1 innings. Dellin Betances (1-3) took the loss as he allowed a run on two hits with one walk and one strikeout over two-thirds of an inning.
Luis Severino makes his 20th start of the year looking to keep sailing along for the Yankees. He comes in 14-2 with a 2.12 ERA, a 0.965 WHIP, 31 walks and 143 strikeouts over 123.1 innings of action this season. Severino won his fifth straight start in his last outing, which came on the road against Toronto Saturday. He threw five innings, allowing three runs on five hits with two walks and five strikeouts in an 8-5 New York win. Severino is 3-0 with a 1.45 ERA, a 0.96 WHIP, five walks and 20 strikeouts over 18.2 innings of work in his last three starts. He makes his fifth career start against the Indians: he is 2-1 with a 2.49 ERA, a 0.987 WHIP, nine walks and 26 strikeouts over 25.1 innings of work. Severino is 1-0 with a 2.13 ERA, a 0.868 WHIP, two walks and 11 strikeouts over 12.2 innings in two career starts at Progressive Field.
Cleveland Indians Cruising in AL Central
Cleveland dropped their fourth in a row as they were beaten by the Reds for the second straight night. The Indians fell to 49-41 on the season but they still hold a comfortable eight-game lead in the AL Central race as their bullpen imploded. Cleveland got two hits each from Jose Ramirez (run, RBI) and Tyler Naquin (run) in the loss. Trevor Bauer took the bitterest of no-decisions as he threw eight scoreless innings, allowing three hits with four walks and 12 strikeouts. Cody Allen (2-4) took the loss as he allowed six runs on three hits with two walks, one strikeout and a hit batter in two-thirds of an inning.
Corey Kluber is expected to make his 20th start of the season for the Indians. He is 12-4 with a 2.49 ERA, a 0.879 WHIP, 15 walks and 123 strikeouts over 126.1 innings of work. Kluber recorded a no-decision in his last start, which came Saturday at home against Oakland. He threw seven scoreless innings, allowing five hits with two walks and three strikeouts in a 6-3 Indians loss in 11 innings. Kluber is 1-1 with a 5.52 ERA, a 1.43 WHIP, three walks and 10 strikeouts over 14.2 innings in his last three starts. He makes his eighth career start, against the Yankees in this contest. Kluber is 5-1 with a 1.80 ERA, a 0.80 WHIP, seven walks and 58 strikeouts over 50 innings of work. He is 48-25 with a 2.61 ERA, a 1.026 WHIP, 140 walks and 704 strikeouts in 644 innings over 97 career appearances, 94 starts, at Progressive Field.
Trends:
New York
Yankees are 2-5 in their last 7 games vs. a right-handed starter
Yankees are 1-4 in their last 5 road games vs. a right-handed starter
Cleveland
Indians are 4-0 in their last 4 games vs. a team with a winning % above .600
Indians are 43-15 in their last 58 Thursday games
This one is going to be a marquee pitching matchup as two of the elite aces in the league take the mound and face off in the opener of this set. New York is battling with the Red Sox with the loser of that race ending up in the wild card game when all is said and done. Cleveland has dropped four straight contests entering Wednesday and their bullpen has cost them a couple games just in this run. The Indians are at home here and that may be just enough to give them the upper hand in the series opener in a well-pitched game on both sides.
Pick: Cleveland Indians -104
Pitching is the name of the game in this contest. Severino leads the league in wins and is third in ERA plus eighth in the majors in strikeouts. Kluber is tied for second in wins while ranking second in WHIP and leading the league in fewest walks per nine innings this season. Cleveland's bullpen has imploded on multiple occasions this season with Tuesday's meltdown a gut punch for the team. Can the Indians bolster their bullpen for the stretch run? Will either team make a run at Manny Machado or will the Yankees focus on a starting pitcher?
The under is 5-0 in the Yankees' last 5 road games vs. a team with a winning record, 4-0-1 in their last 5 road games vs. a team with a home winning % of greater than .600, 8-1-1 in their last 10 Thursday games and 13-3 in their last 16 road games vs. a right-handed starter. Cleveland has seen the under go 3-0-1 in their last 4 games vs. a starter with a WHIP less than 1.15 and 5-1 in their last six Thursday games. While the total is low, both pitchers are excellent at putting up zeroes. If the bullpens are decent at all, this one stays under the number.
Under 7
4