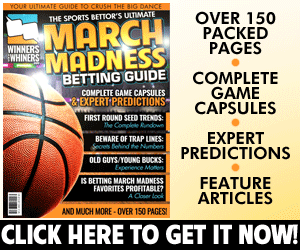 Featured Video from Scott Steehn
Philadelphia and Baltimore have a makeup game on Thursday night before heading to their weekend series. The Phillies continue to rise in the NL East while the Orioles are getting close to being a whopping 40 games under .500. The Phillies have won all three meetings this year.
Phillies find their mojo in latter stages of series against Mets
Philadelphia has been playing strong lately and is now the surprise leaders in the NL East. While some expected their surge to happen this season, nobody expected them to thrust into the competition so strongly. After dropping their opener against the New York Mets, they took the next two games by a 10-4 margin. Outfielder Nick Williams (.253 avg) was able to go 3-for-5 on his at-bats with two RBIs in Tuesday's game.
Probable starter: Right-hander Nick Pivetta (5-7, 4.62 ERA)
Pivetta had a rough showing in his prior start against Pittsburgh. He gave up three runs (two unearned) and five hits over just 2.2 innings of work. He was jettisoned early after hurling a whopping 74 pitches in that stretch. That was after a prior start where he gave up seven runs.
Orioles have blemishes of competence against Yankees
No one expected Baltimore to make any noise against the Yankees, but they've taken two out of three against them so far. They were able to win the first game of the doubleheader and took Tuesday's game by one run. It's worth noting that their last two losses saw the pitching staff allow 10 runs each. Second baseman Jace Peterson (.192 avg) is questionable to finish the series with a knee injury, and that could jeopardize his availability for Thursday.
Probable starter: Right-hander Kevin Gausman (4-6, 4.11 ERA)
Gausman gave up three earned runs on five hits through five innings against Minnesota in his last start. It was enough to give him a no-decision, but the team ended up falling by a run, 5-4. They've lost a slew of games with him on the mound, though much of it not his fault.
Trends
Phillies are:
2-6 in Pivetta's last 8 starts

17-40 in their last 57 interleague road games
Orioles are:
4-1 in their last 5 meetings against Philadelphia at home
Both teams have a busy week with a doubleheader to open things up on Monday and no day off before their respective weekend sets. This matchup should benefit Baltimore actually, as they'll be staying at home and Gausman has done a fairly good job on the mound.
Pick: Baltimore