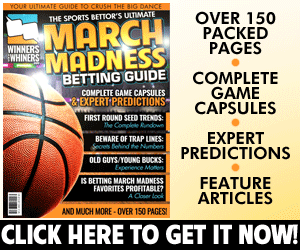 Featured Video from Scott Steehn
The Los Angeles Angels will host the Seattle Mariners as the AL West foes conclude a three game series Thursday evening from Angel Stadium. The Mariners have yet to announce their starter for this matchup, and the Angels are expected to turn to 26-year old left-hander Tyler Skaggs. The Mariners lead the season-series 6-4.
Paxton Fans Nine Batters in Loss to Rockies
James Paxton will get the starting nod for the 20th time of the season, aiming for win number nine. Paxton conceded four runs in seven innings against the Rockies in his previous start, and he was tagged with the loss to bring his record to 8-3. The hard-throwing right-hander is having a tremendous season, registering a 3.49 ERA and a 1.07 WHIP in 118.2 innings of work. Paxton has shut down the Angels throughout his career, posting a stifling 2.07 ERA and a 4-2 record in 11 career starts. Albert Pujols is 5 for 29 with five RBI's against Paxton, while Mike Trout is 4 for 27, and Andrelton Simmons is 3 for 14.
Ryon Healy is one of the hottest hitters on the Mariners right now, belting three home runs along with nine RBI's in his last nine games. The 26-year old first baseman is having an outstanding season in his first season with the Mariners, currently hitting .245 with 18 homers and 46 RBI's. Healy has feasted on the Angels' pitching this season, smashing six home runs with 10 RBI's in 39 at bats. The Mariners are currently averaging 4.30 runs per game, ranking them 20th in the Major Leagues. The Seattle pitching staff is carrying a 3.95 team ERA, pegging them 14th overall.
Skaggs Leads the Way in the Angels Rotation
Tyler Skaggs is expected to return from a brief 10 day DL stint for his 17th start of the season in this one. Skaggs last saw action on June 30th and he was terrific, limiting the Orioles to only two runs (one earned) in five innings, resulting in the no-decision in a 6-2 Angels' victory. The sixth-year right-hander has been the Angels' best starter this season, sporting a stellar 2.64 ERA and a 1.22 WHIP accompanied with a 6-5 record in 92 innings pitched. He limited the Mariners to only two runs in 5.1 innings in the lone meeting this season, and he possesses a 1-2 record with a subpar 4.63 ERA in eight career starts against the division rivals. Kyle Seager is 7 for 21 with two RBI's against Skaggs, while Nelson Cruz is 2 for 19, and Jean Segura is 6 for 8.
Mike Trout has dominated the Mariners pitching this season, posting a sizzling .513 average with five homers and nine RBI's in 39 at bats. The 26-year old star center fielder has been uncharacteristically quiet at the plate recently, driving in only two runs since June 19th. Overall, Trout is having another elite season, sporting a .314 average with 25 home runs and 50 RBI's. The Angels have not been scoring many runs recently, and they are currently averaging 4.39 runs per game, ranking them 18th in the Major Leagues. The L.A. pitching staff owns a strong 3.84 team ERA, placing them 10th in the big leagues.
Trends:
The Seattle Mariners are:
1-7 in their last 8 road games against a team with a winning record.
1-6 in their last 7 road games against a team with a winning home record.
3-7 in their last 10 games in Anaheim.
The Los Angeles Angels are:
4-1 in Skaggs' last 5 starts.
8-1 in Skaggs' last 9 starts against the AL West.
5-1 in their last 6 home games against a team with a winning road record.
I am siding with the Angels in this one assuming Tyler Skaggs gets the start. Skaggs had a spectacular month of June, posting a minuscule 0.84 ERA in five starts, and he has logged at least seven innings in three out of his last four starts. Furthermore, the Mariners bats have cooled off, scoring four or fewer runs in seven out of their last eight games. The Angels bullpen has been sharp recently as well, and L.A. has only allowed a combined 11 runs in their last four games heading into Wednesday's action.
Pick: Los Angeles Angels