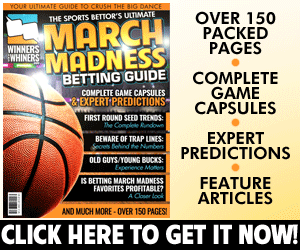 Featured Video from Scott Steehn
It's the start of the final set before the All Star break for a pair of American League teams in the Twin Cities. The Tampa Bay Rays open up a four game set with the Minnesota Twins Thursday night. Tampa Bay swept Detroit at home, winning the finale 4-2 Wednesday afternoon. Minnesota won the rubber game of their three game series against the Royals at home Wednesday afternoon. The Rays swept the three game series between the teams earlier this season, which came at home April 20-22.
Tampa Bay Rays Looking to Build Momentum
Tampa Bay swept Detroit at home, capped by the win Wednesday afternoon, and looks to build on that heading into the All Star break. The Rays improved to 48-44 on the season with their fifth straight win but still trail the Red Sox by 15.5 games entering Wednesday night in the AL East. Kevin Kiermaier (two runs, RBI) and C.J. Cron (run, three RBI) each had three hits for Tampa Bay in the victory. Hunter Wood started but didn't factor in the decision as he went one scoreless inning, allowing two hits with two strikeouts. Ryan Yarbrough (8-4) earned the win with three scoreless innings of relief: he allowed one hit and struck out four. Sergio Romo struck out a pair in his one inning of work for his 11th save.
Blake Snell is on the hill for his 20th start of the season for Tampa Bay in this contest. He comes in 12-4 with a 2.09 ERA, a 1.026 WHIP, 44 walks and 132 strikeouts over 116 innings of work this season. Snell earned the win in his last start, which came on the mound against the Mets on the road Saturday. He threw 7.1 scoreless innings, allowing six hits with three walks and nine strikeouts in a 3-0 Tampa Bay win. Snell is 3-0 with a 0.42 ERA, a 0.88 WHIP, eight walks and 29 strikeouts over 21.2 innings in his last three starts. He makes his fourth career start against the Twins in this contest: he is 1-0 with a 4.41 ERA, a 1.102 WHIP, two walks and 20 strikeouts over 16.1 innings of work. In Snell's 63rd career major league start, he pitches at Target Field for the first time.
Minnesota Twins Try to Close Pre All-Star Break Schedule On Positive Note
Minnesota bounced back from a loss in the middle game of the set with the Royals to win the rubber game and take the series. The Twins improved to 41-49 on the season with their sixth win in seven games but trailed the Indians by eight games in the AL Central entering Wednesday night. Joe Mauer, Brian Dozier (run, three RBI) and Bobby Wilson (run, two RBI) each had three hits in the win for the Twins. Lance Lynn (7-7) bounced back from a rough first inning to earn the win: he threw five innings, allowing four runs (three earned) on five hits with three walks and six strikeouts.
Kyle Gibson takes the mound and records his 19th start of the season for the Twins here. He is 3-6 with a 3.59 ERA, a 1.272 WHIP, 46 walks and 105 strikeouts over 107.2 innings of work this year. Gibson picked up the win in his last outing, which came at home against the Orioles Saturday afternoon. He allowed three runs on four hits with four walks and nine strikeouts over seven innings as the Twins picked up a 5-4 victory. Gibson is 1-1 with a 5.21 ERA, a 1.58 WHIP, seven walks and 19 strikeouts over 19 innings in his last three starts. He makes his eighth career start against the Rays in this contest. Gibson is 1-5 with a 6.81 ERA, a 1.757 WHIP, 18 walks and 22 strikeouts over 37 innings of work. He is 21-30 with a 4.78 ERA, a 1.502 WHIP, 141 walks and 306 strikeouts over 414 innings in 73 career starts at Target Field.
Trends:
Tampa Bay
Rays are 5-0 in their last 5 vs. American League Central
Rays are 4-0 in their last 4 overall
Rays are 4-0 in their last 4 vs. a team with a losing record
Minnesota
Twins are 1-4 in their last 5 games vs. a left-handed starter
Twins are 0-7 in their last 7 vs. a team with a winning record
Both teams have gotten hot of late but they're well off the pace in the AL playoff picture at this point in time. The Rays have their top pitcher on the mound in this one and Snell has been terrific of late. Meanwhile, while the Twins have won some games of late, Gibson has sputtered and he's been awful against Tampa Bay in his career. You have to lean toward the Rays in this contest as Snell picks up his 13th win of the season.
Pick: Tampa Bay Rays -113
Snell is tied for second in the majors in victories with Corey Kluber and Aaron Nola entering Wednesday's action. The disappointing part is that he wasn't selected to the All-Star Game in the first round of voting and he didn't win the Final Vote either. That means one of the top pitchers in the majors this season was snubbed at this point. Minnesota sends Gibson to the mound here and while he won his last start, he still has just two wins in his last 17 starts after winning on Opening Day. The Twins are reportedly listening to offers on their veteran players: will they find any takers before the trade deadline?
The under is 13-3 in the Rays' last 16 road games vs. a team with a winning home record, 6-2 in their last 8 vs. American League Central foes, 12-4-1 in their last 17 games vs. a right-handed starter and 5-0 in Snell's last 5 starts on grass. Minnesota has seen the under go 6-1-1 in their last 8 home games vs. a left-handed starter, 22-7-1 in their last 30 Thursday games and 5-2 in Gibson's last seven starts on Thursday. Gibson may struggle again in this one but Snell helps keep this total down as it falls just under the total.
Under 8
4