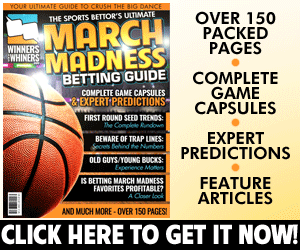 Featured Video from Scott Steehn
Our Deep-3 picks are 8-1 this week and we've got the latest version right here:
When and where: January 11, 2019, Moda Center, Portland, OR, 10:00 PM ET
The Charlotte Hornets will make Oregon the fourth stop on their six-game road stretch to play against the streaking Portland Trail Blazers. After losing three of their last four games, the Hornets are hopeful to turn a corner with an upset win on Friday night. The Trail Blazers, on the other hand, will be looking for their fourth consecutive win after beating the Chicago Bulls, New York Knicks and Houston Rockets.
Road woes continue for the Hornets
The Hornets dropping a 128-109 loss on the road to the Clippers wasn't the least bit surprising. It has been the story of the season so far for them, as they have only won five games in total away from their home court. They are 1-5 in their last six games on the road, period. It isn't a good look for a team that is still hoping to break into the playoffs this year.
Superstar guard Kemba Walker remains the team's only saving grace, although he didn't play particularly well against the Clippers. There has been talk about a potential blockbuster trade that would send Walker elsewhere in exchange for a bevy of young talent and draft picks for the Hornets to stockpile for the future.
However, according to Walker, he'd rather remain focused on the task at hand and leave all of the personnel decision-making to the higher-ups.
He finished the game against the Clippers with only 13 points, four rebounds and five assists. Guard Malik Monk was the standout player of the game for the Hornets with a team-high 24 points off the bench.
Trail Blazers finally rolling
The Trail Blazers are finally showing signs of that playoff contending team that dominated in the regular season a year ago. They are really beginning to find their footing in the Western Conference after winning five of their last six games. A couple of those wins came over a red-hot Rockets team and the Philadelphia 76ers. It remains to be seen whether they can keep things rolling and avoid reverting back to their inconsistent ways.
The answer will be an emphatic yes as long as CJ McCollum continues to contribute the way he has been in previous games. It'll take more than star guard Damian Lillard, playing at an All-Star level for the Trail Blazers to succeed this season. They'll need a similar effort from McCollum on a consistent basis, along with strong contributions from center Jusuf Nurkic.
May @CJMcCollum have this dance? pic.twitter.com/ft5ToUViwv

— Trail Blazers (@trailblazers) January 10, 2019
McCollum has held up on his end of the deal in the team's recent three-game stretch. He scored a team-high 24 points, three rebounds and four assists to help beat the Bulls 124-112 on Wednesday. Lillard had a double-double with 16 points and 10 assists, while Nurkic dropped 18 points and eight rebounds.
Notable Trends
Trail Blazers are 12-5 ATS in their last 17 home games against teams with a road winning % of less than .400
Trail Blazers are 18-8 ATS in their last 26 home games against teams with a losing road record
Trail Blazers are 11-5-1 ATS in their last 17 games against teams in the NBA Southeast
Trail Blazers are 31-15 ATS in their last 46 home games
Hornets are 0-4 ATS in their last 4 road games against teams with a home winning % of greater than .600
Hornets are 0-4 ATS in their last 4 games against teams with a winning straight up record
Hornets are 0-4 ATS in their last 4 games playing on 2 days rest
Hornets are 0-5 ATS in their last 5 road games against teams with a winning home record
The Bottom Line What to bet on this game.
Full-Game Side Bet
An injury situation to monitor heading into this game will be Lillard's elbow injury. He is reportedly day-to-day with a sprain and officially questionable for Friday night's game. However, even without their best player on the floor, I'd still pick the Trail Blazers to come away with a win against the Hornets at home, where they are 17-7 this season.
Meanwhile, the Hornets seemingly turn into a shell of themselves whenever they are tasked with playing on the road. It's something they haven't quite figured out yet, and that is unlikely to change considering they have 40 games under their belt.
The Hornets are actually one of the NBA's top-10 scoring offenses this season, but they also rank in the bottom-half of the league in shooting percentage (45.4). That number dips to 44.0 percent when they're on the road.
However, it will be their defensive struggles that ultimately lead to their undoing in this game as they are giving up an average of 116.7 points per game when playing on the road. I expect Lillard to be on the floor in this game, but McCollum is more than capable of another breakout performance if he's unable to go.
Prediction: Portland Trail Blazers (-6.5)
Full-Game Total Pick
The over is 6-0 in the Trail Blazers' last six games against teams in the NBA Southeast and 9-0 in the Hornets' last nine games on the road. Both teams are capable of exploding on offense, but neither boasts an elite, shutdown defense to warrant taking the under in this game. I expect Walker to have a much better showing than he did against the Clippers. Take the over in this game.
Prediction: Over (222.5)