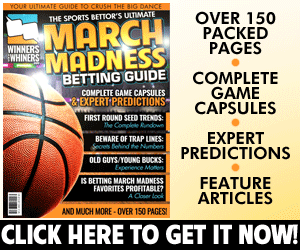 Featured Video from Scott Steehn
For our Top Plays of the Day, check out the Fab Five:
A pair of Eastern Conference teams in different situations in regards to the playoff picture take the floor in the Sunshine State. The Boston Celtics continue a road swing as they face the Orlando Magic Saturday night. Boston was dumped 115-99 on the road in Miami Thursday night in their last contest. Orlando finished up their road trip with a 106-93 loss to Utah Wednesday night in their previous contest. The Celtics own a 63-49 edge in the all-time regular season series between the teams but it was Orlando taking a 93-90 road win in the first matchup this season on October 22, 2018.
Boston Celtics Look to Even Season Series
Boston had their three game win streak snapped on the road in Miami as they fell flat in the second game of a back to back. The Celtics entered Friday fifth in the Eastern Conference, five games behind the Raptors in the race for the top spot in the conference and the Atlantic Division. Boston trailed by four after the opening quarter but couldn't recover after being outscored 33-19 in the second to trail by 18 halftime. The Celtics drew no closer than eight in the second half as fatigue caught up to them. Boston shot 40.4 percent from the field, including 12 of 34 from three point range, and lost the rebounding battle 51-37. Kyrie Irving led the way for Boston with 22 points and five assists in the game. The Celtics are 8-13 ATS on the road this season while the over is 14-7 in those contests.
We couldn't get it going offensively Thursday night, and our four-game win streak was snapped in Miami. pic.twitter.com/BzBu5yLy6d

— Boston Celtics (@celtics) January 11, 2019
The Celtics are 13th in the league in scoring offense with 112.1 points per game. Boston is 16th in the league in rebounding with 45 boards per game and stand 6th with 26.2 assists per contest. Boston is elite on the defensive end: they are 6th in scoring defense, allowing 105.6 points per game. Jayson Tatum is second on the team with 16.2 points and 6.3 rebounds per contest. Kyrie Irving (22.6 points, 6.4 assists), Marcus Morris (15.5 points, 5.9 boards), Gordon Hayward (11.2 points, 4.9 rebounds), Jaylen Brown (12 points) and Al Horford (11.7 points, 6.2 rebounds, 3.8 assists) are all contributing in the first half of the season. Terry Rozier, Aron Baynes, rookie Robert Williams, Marcus Smart and Daniel Theis are also looked at to chip in on both ends for Brad Stevens. The Celtics are 15th in field goal percentage as they shoot 45.9 percent from the floor as a team. Boston is 3rd in three pointers per game with 13.3 per night while the team is 6th in three point percentage as they hit 36.7 percent from beyond the arc. Baynes suffered a fractured hand against the Suns December 19. He underwent surgery December 20 and will miss four to six weeks.
Orlando Magic Trying to Regroup in Return Home
Orlando stumbled in the final game of their six game trip to finish the trip 1-5 as they fell in Utah. The Magic entered Friday 10th in the Eastern Conference, 2.5 games behind the Hornets for the final playoff spot. Orlando led by as many as 22 in the game: they held a 13 point edge after the opening quarter and by 17 at the half. In the second half, the Magic's offense dried up as they were outscored 60-30 to take the loss. Orlando shot 39.8 percent from the field, including 13 of 33 from three point range, and was edged 44-41 on the glass. D.J. Augustin led the Magic with 23 points and six assists in the loss. Orlando is 9-11 ATS at home this season while the under is 11-9 in those contests.
¯_(ツ)_/¯ pic.twitter.com/8jxV3dtQ1i

— Orlando Magic (@OrlandoMagic) January 10, 2019
The Magic has been below average this season putting the ball in the basket: they are 27th in the league with 103 points per game. Orlando stands 24th on the glass with 43.1 boards per contest and is 15th with 24.3 assists a night. The Magic is 7th in scoring defense as they allow 107.2 points a game. Evan Fournier is third on the team with 14.6 points per contest. Nikola Vucevic (team high 20.2 points, 12 rebounds, 3.7 assists), Aaron Gordon (15.2 points, 7.5 rebounds) and Terrence Ross (13.3 points) are all averaging in double figures this season. Jonathon Simmons, D.J. Augustin (11.5 points, 4.8 assists), Jarell Martin, Mo Bamba, Wesley Iwundu, Johnathan Isaac and Jerian Grant are all important pieces of the rotation for Steve Clifford. The Magic is 27th in the league in field goal percentage as they shoot 44.3 percent as a team. Orlando is 15th with 11 made threes per game while the team is 17th in three point percentage as they shoot 35 percent from downtown. Timofey Mozgov is out indefinitely with a knee injury.
Notable Trends
Magic are 1-4 ATS in their last 5 games following a straight up loss of more than 10 points
Magic are 0-4 ATS in their last 4 games overall
Magic are 0-5 ATS in their last 5 when their opponent allows 100 points or more in their previous game
Celtics are 4-1 ATS in their last 5 games overall
Celtics are 4-1 ATS in their last 5 vs. Eastern Conference foes
Celtics are 4-1 ATS in their last 5 vs. Southeast Division teams
The Bottom Line What to bet on this game.
Full-Game Side Bet
Boston was on a bit of a roll before falling in the second game of a back to back against Miami. The Celtics are playing their third game in four nights here but they have plenty of talent to work with offensively. Orlando has sputtered and they're road weary after struggling on their road trip. The Magic is only in the playoff picture at this point thanks to how watered down the Southeast Division is. Boston takes advantage over Orlando's slide to get back in the win column here.
Prediction: Boston Celtics -6.5
Full-Game Total Pick
Boston has been on a roll offensively of late before getting shut down by Miami on the road. The Celtics are looking to get back on track as they're trying to move up in the Atlantic Division race. Orlando is hoping to hang in the playoff picture here and put that disastrous road trip behind them. The Magic let double digit leads slip away three times on their road trip. Can Orlando find a way to get back on track in this contest and knock off Boston?
The over is 4-0 in the Celtics' last 4 games following a straight up loss, 4-0 in their last 4 games following an ATS loss, 4-0 in their last four against the Southeast Division and 10-1 in their last 11 games playing on 1 day of rest. Orlando has seen the over go 4-1 in their last 5 home games vs. a team with a losing road record and 4-1 in their last five at home. Look for this one to end up over the total as the Celtics' offense carries the day.
Prediction: Over 213.5