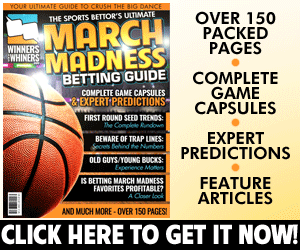 Featured Video from Scott Steehn
It's an interconference contest on the hardwood floor in South Beach. The Memphis Grizzlies are on the road as they make the trip down to face the Miami Heat Saturday afternoon. Memphis took down San Antonio 96-86 at home Wednesday night in their last game to get back in the win column. Miami dropped Boston 115-99 at home Thursday night in their previous contest. The Heat leads the all-time regular season series 25-19 and has taken the last three meetings, including a 100-97 road win in the most recent matchup on December 14, 2018.
Memphis Grizzlies Try to Earn Back to Back Wins
Memphis had lost six straight and 17 of their previous 23 before coming up with a classic defensive showing to down the Spurs and get back in the win column. The Grizzlies entered Friday 13th in the Western Conference, nine games behind the Nuggets for the top spot and 3.5 games behind the Lakers for the final playoff spot. Memphis held San Antonio to just 31 points while building an 11 point halftime edge and didn't let the Spurs closer than four the rest of the way. The Grizzlies shot 41.1 percent from the field, including eight of 33 from three point range, and held San Antonio to 36.1 percent shooting. Marc Gasol led the team with 26 points and 14 rebounds in the game. Memphis is 8-13 ATS on the road this season while the under is 14-7 in those games.
Yesterday's game was 🔥. You know you want to see more highlights in #GrizzMo, presented by @budweiserusa. pic.twitter.com/z7cNYQR85e

— Memphis Grizzlies (@memgrizz) January 10, 2019
The Grizzlies enter this game ranked 29th in scoring offense in the league as they average 100.9 points per game. Memphis is in the bottom third of the pack in the league on the glass, ranking 30th with 39.8 boards a night. The Grizzlies are 21st in the league in assists with 23.1 per game. Memphis stands 1st in the league in scoring defense as they allow 102.5 points per game. Mike Conley leads the team in scoring with 20.1 points and 6.2 assists per game. Marc Gasol is a great stretch five who averages 15.7 points, 8.7 rebounds, 4.5 assists and 1.39 blocks a night. Garrett Temple (9.9 points), Justin Holiday, Shelvin Mack and Jaren Jackson Jr. (13.4 points) are solid secondary scoring options. Dillon Brooks, JaMychal Green (10.3 points) and Joakim Noah are key rotational pieces for Memphis, provided they can stay healthy. The Grizzlies are tied for 18th in the league in field goal percentage as the team shoots 45.4 percent from the floor. Memphis is tied for 28th in the league with 9.2 threes per game and 24th in the league as they shoot 34.2 percent from beyond the arc. Parsons has left the team indefinitely after making claims that the front office was keeping him out after being medically cleared from a knee injury. Brooks is expected to be done for the year after undergoing toe surgery.
Miami Heat Looking to Hold Edge in Southeast Division
Miami snapped a two game skid by defeating Boston at home as the Celtics were logging the second game of a back to back situation. The Heat entered Friday holding a one game lead on the Hornets in the Southeast Division race and sat at the .500 mark. Miami led by four after the opening quarter and opened an 18 point halftime edge with a 33-19 edge in the second quarter. The Heat withstood a Boston rally, not letting the Celtics closer than eight points. Miami shot 47.9 percent from the field, including 18 of 39 from three point range, and controlled the glass by a 51-37 margin. Dwyane Wade led the Heat with 19 points in the win. Miami is 10-12 ATS at home this season while the over is 12-10 in those games.
#AirplaneMode did more than just fly last night!@TheRea1DJones scored 14 points (6-9 FG), grabbed 7 rebounds, had 2 steals and a team-high +17 rating vs Boston.
🔥🎥 #HEATHighlights pic.twitter.com/lYmo8YZtKQ

— Miami HEAT (@MiamiHEAT) January 11, 2019
The Heat has been mediocre offensively so far this season, ranking 26th in the league with 106.5 points per game. Miami has been above average on the glass as they are 5th with 47.3 boards per game. The Heat is 20th in assists with 23.5 dimes per contest. Miami comes in 5th in scoring defense as they allow 105.6 points per game. Goran Dragic is second on the Heat with 15.3 points and 4.9 assists per game this season. Josh Richardson (team high 18.1 points), Rodney McGruder (10.1 points, 4.1 rebounds) and Dwyane Wade (14.1 points) are solid contributors. Hassan Whiteside (12.7 points, 12.5 rebounds, 2.46 blocks) is a force in the low block while Derrick Jones Jr. and Kelly Olynyk have proven to be reliable options. Justise Winslow (11.7 points), Bam Adebayo, Wayne Ellington, James Johnson and Tyler Johnson are key pieces off the bench. Miami is 28th in field goal percentage as they shoot 43.9 percent as a team. The Heat stands tied for 6th with 11.9 three pointers a night and tied for 12th in three point shooting at 35.5 percent. Dragic is expected to be out eight weeks after knee surgery on December 19 while Dion Waiters made his season debut January 2 against Cleveland after missing all of the 2018 calendar year after ankle surgery.
Notable Trends
Grizzlies are 0-4 ATS in their last 4 Saturday games
Grizzlies are 0-4 ATS in their last 4 games following a straight up win
Grizzlies are 0-6 ATS in their last 6 vs. Eastern Conference foes
Heat are 16-5 ATS in their last 21 vs. Southwest Division foes
Heat are 6-2 ATS in their last 8 games following an ATS win
The Bottom Line What to bet on this game.
Full-Game Side Bet
Miami has been playing better basketball of late, which is why they stand at .500 coming into this one and own the top spot in the Southeast Division. The Heat has some good depth though they could use a playmaker to step in for Dragic in the interim. Memphis has struggled of late and their inability to put points on the board means they either win low scoring games or have issues stealing one on the road. Miami is at home and they're the better team here: look for the Heat to come up with the win here.
Prediction: Miami Heat -5
Full-Game Total Pick
This one will be an interesting battle to see if defense carries the day for both sides or if this one will be more offensively oriented. Memphis has been relying on defense all season long and it's obvious how well they can play defense when they're on. The Grizzlies held San Antonio to 86 points and the Spurs then went off for 154 in a double overtime win over the Thunder. Miami has the talent to work with as they're battling for the division lead. Can the Heat find a way to pick up the victory here to get over the .500 mark on the year?
The over is 15-6 in the Grizzlies' last 21 against Eastern Conference foes. Miami has seen the over go 5-0 in their last 5 games following an ATS win, 7-1 in their last 8 home games vs. a team with a road winning % of less than .400, 5-1 in their last 6 home games and 5-1 in their last 6 after scoring 100 points or more in their previous game. The teams have gone over the total in each of their last four meetings in Miami. Look for this one to end up over the total as the Heat puts up enough points to go over the total.
Prediction: 196.5