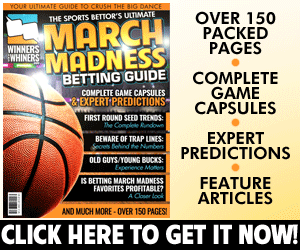 Featured Video from Scott Steehn
Check out our best bet on tonight's Saints vs Panthers game:
It's a clash between Central Division rivals in the Motor City on the parquet floor. The Milwaukee Bucks are on the road as they make the trip to face the Detroit Pistons Monday night. Milwaukee comes in off a 114-102 road win over the Cavaliers Friday night in another Central Division contest. Detroit picked up a 113-104 home win over the Celtics Saturday night in their last game. The Bucks own a 130-112 advantage in the all-time regular-season series, including a 115-92 win at home in the first matchup this season December 5.
Milwaukee Bucks Fighting to Hold Central Division Edge
Milwaukee won for the third time in four games as they took down the Cavaliers on the road Friday night. The Bucks look to keep winning so they can maintain their edge in the Central Division: they entered Sunday with a half-game lead on the Pacers. Milwaukee ran to an 11 point lead after the opening quarter and was up 14 at the half. The Bucks didn't let Cleveland draw closer than five in the second half to earn the victory. Milwaukee shot 42.6 percent from the floor and connected on 12 of 41 three-point attempts in the win. Giannis Antetokounmpo tied his career high with 44 points to go with 14 rebounds and eight assists in the win. The Bucks are 5-7 ATS on the road this season while the over is 6-6 in those games.
The best from @Giannis_An34 as he tied his career high with 44 points in last night's win!! pic.twitter.com/m6G412UvTE

— Milwaukee Bucks (@Bucks) December 15, 2018
The Bucks are above average so far this season offensively, ranking 1st in the league with 118 points a game. Milwaukee is elite on the boards at this point of the year as they are 1st with 50.4 rebounds per game. The Bucks are 4th in assists as they dish out 26.3 per contest. Milwaukee is 11th in scoring defense as they allow 109 points per game. Giannis Antetokounmpo leads the team with an average of 26.6 points to go with 13.2 rebounds and 6.1 assists per game. Khris Middleton (17.4 points), Brook Lopez (12.2 points), Eric Bledsoe (16.2 points, 5.8 assists) and Malcolm Brogdon (15.3 points) are all averaging in double figures for the Bucks. Ersan Ilyasova, Donte DiVincenzo, George Hill, Tony Snell, Pat Connaughton, Thon Maker and Jason Smith are all contributors for coach Mike Budenholzer. Milwaukee is 7th in the league in field goal percentage as the team shoots 47.4 percent from the floor. The Bucks are 1st with 14.1 three-point field goals per game and stand tied for 16th as they shoot 35 percent from beyond the arc. Milwaukee was part of a three-team trade last week, dealing John Henson and Matthew Dellavedova along with first and second round picks to Cleveland for George Hill and Sam Dekker. The Bucks then flipped Dekker to Washington for Jason Smith.
Detroit Pistons Looking for Back to Back Wins
Detroit snapped a six-game skid and halted Boston's eight-game win streak as they pulled off a win at home Saturday night. The Pistons look to take down a second straight top team in the East as they face the Bucks here. Detroit led by just one at the half but outscored Boston 28-22 in the third quarter to take a seven-point edge. The Pistons held the Celtics to just three points in the first 6:38 of the fourth quarter to pull away and put the game on ice. Detroit shot 48.8 percent from the field and drained 10 of 30 three-point attempts to overshadow 20 turnovers. Blake Griffin led the way for the Pistons with 27 points, eight rebounds and six assists in the win. Detroit is 7-9 ATS at home this season while the under is 8-8 in those contests.
ICYMI, we beat Boston last night.

See the highlights in Pistons Playback crafted by @Flagstar pic.twitter.com/3XXb2yZ0AQ

— Detroit Pistons (@DetroitPistons) December 16, 2018
The Pistons are mediocre so far offensively, ranking 19th in scoring offense with 109.1 points per game. Detroit is 5th in rebounding with 47.6 boards per game and are below average sharing the ball, ranking 25th in assists with 21.8 per night. The team is 13th in scoring defense as they allow 110 points a game. Blake Griffin leads the Pistons with 25.7 points plus 9.1 rebounds and five assists per game. Reggie Jackson chips in 15.2 points plus 4.3 assists per contest, Reggie Bullock adds 10.4 points a night and Andre Drummond posts 18.3 points and 15.6 rebounds per contest. The Pistons look to Ish Smith (9.2 points), Langston Galloway, Stanley Johnson, Luke Kennard, Glenn Robinson III and Zaza Pachulia to provide depth and a scoring punch from the bench. Detroit is 29th in the league by shooting 43.5 percent from the floor. The Pistons are tied for 16th in the league in three point field goals with 10.7 per game while ranking 28th by sinking 32.2 percent from downtown. Smith is out at least three and possibly as long as six weeks with a torn right adductor muscle. Robinson III and Henry Ellenson are both out until late December with sprained ankles, which could further impact the Pistons' depth.
Notable Trends
Pistons are 1-4 ATS in their last 5 Monday games
Pistons are 1-5 ATS in their last 6 games playing on 1 day of rest
Pistons are 0-4 ATS in their last 4 games vs. a team with a winning % above .600
Bucks are 4-1-1 ATS in their last 6 Monday games
Bucks are 4-1 ATS in their last 5 vs. Eastern Conference foes
Bucks are 6-2 ATS in their last 8 vs. Central Division opponents
The Bottom Line What to bet on this game.
Full-Game Side Bet
The Pistons may have taken down the Celtics but the fact remains that they had dropped six straight games leading into that contest. It's hard to back a team that is as inconsistent as Detroit has been as they've had win streaks of four and five games but they've had skids of five and six games this year. Since you don't know what to expect right now from the Pistons, you have to make a decision based on what you do know. That means backing the Bucks in this contest.
Prediction: Milwaukee Bucks
Full-Game Total Pick
Detroit was sharp defensively against the Celtics on Saturday night. Some of that might be because Boston played Friday night and then had to fly in for the game but the fact remains you can't undercut allowing three points in more than six minutes in the fourth quarter. Milwaukee has the league's best offense and they picked up a win over Cleveland without Middleton and Brogdon. With that duo questionable for this one, can the Pistons take advantage and pick up the victory?
The under is 7-0 in the Bucks' last 7 when their opponent scores 100 points or more in their previous game, 5-0 in their last five against Eastern Conference foes, 5-0 in their last five against Central Division teams and 4-0 in their last four after a double-digit straight up win. Detroit has seen the under go 6-1 in their last 7 after scoring 100 points or more in their previous game, 4-1 in their last 5 games playing on 1 day of rest and 7-2 in their last nine overall. The under is 4-0-1 in the last five meetings in Detroit and 4-1 in their last five meetings overall. Look for this one to end up under the number as the Bucks have cooled off slightly offensively of late.
Prediction: Under
Half-Time Side Pick
Milwaukee put together a solid win over Cleveland despite missing two starters as both Middleton (sprained finger) and Brogdon (hamstring soreness) were out of the mix. Middleton is probable for this one and the Bucks have a variety of weapons to work with on the offensive end of the floor. Antetokounmpo posted a career high tying 44 in the win over Cleveland: his presence, along with Middeton's expected return helps carry the Bucks to the halftime edge.
Prediction: Milwaukee Bucks
Half-Time Total Bet
The Pistons have been up and down all season long and they're tough to get an accurate read on the team, even after nearly a third of the season. Detroit has an imposing frontcourt duo but they have struggles in the backcourt. Injuries to Robinson III and Smith makes things even tougher in that department for the Pistons. Milwaukee has solid depth and excellent weapons to utilize. Still, defense has been the tune that both teams have followed of late: look for this one to be under the number at the half.
Prediction: Under