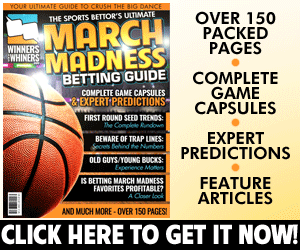 Featured Video from Scott Steehn
Charlotte Hornets at New Orleans Pelicans
New Orleans is tied for fourth place with Minnesota and Oklahoma City in a crowded Western Conference playoff picture. They'll face a Charlotte team that is all but out now, as they are 6.5 games out of the final playoff spot in the East with 15 games left. The Hornets had lost five straight before finally beat Phoenix, 122-115 on Saturday. The Pelicans lost to Washington on Friday (116-97) and to Utah, 116-99 on Sunday at home. These teams last met on Jan. 24 with New Orleans winning 101-96 from the Queen City.
Howard, Batum lead Hornets over Suns
Phoenix is a lousy team and they are tanking, playing mostly young players. One old player did start for the Suns and his name is Tyson Chandler. He's known for his defense, but he was taken to task by Dwight Howard, who had 30 points and 12 rebounds in 37 minutes. Nicolas Batum added 29 points, 12 rebounds and seven assists on 11-of-18 shooting. Frank "the tank" Kaminsky chipped in with 16 points on 5-of-109 shooting off the bench. The Hornets shot 50.6 percent from the floor and 13-of-32 from beyond the arc (40.6%), while outrebounding the Suns by six. Charlotte did lead by 22 points but outscored 43-28 in the third quarter as the Suns made it a game despite playing without Devin Booker.
The Hornets are not tanking although it looks as though their playoff prospects are bleak. Guard Kemba Walker leads Charlotte with 22.7 points per game with 5.8 assists and 1.2 steals. Howard adds 12.1 rebounds, 1.7 blocks and 55.5 percent shooting from the field. On the season, the Hornets average 106.8 points per game on 44.6 percent shooting (36.7% 3pt). They allow 107.4 points per game on 46.9 percent shooting (37.4% 3pt).
Davis returns but Pels still lose
Anthony Davis sprained his ankle against Sacramento and the Pels were blown out at home against Washington on Friday. He returned on Sunday against Utah, playing 40 minutes. Davis had a triple-double with 25 points, 10 blocks and 11 rebounds on 9-of-22 shooting. That was the good news. The bad news is that Utah outscored New Orleans, 68-48 in the second half and crushed the Pels by 17. The Jazz took the Pels to task by 17 and held New Orleans to just 44.1 percent shooting. Jrue Holiday added 18 points and 10 assists for New Orleans, while Ian Clark provided 14 points off the bench. The Pels couldn't slow down the backcourt of Ricky Rubio (30 points, 10 rebounds) and Donovan Mitchell (27 points).
New Orleans is led by Davis, who is having an incredible season with 28 points per game, 11.1 rebounds, 53.4 percent shooting, 2.4 blocks and 1.1 steals per game. Despite having Davis in the middle, the Pelicans are 29th in points per game allowed (111.7ppg), 13th in field goal percentage defense (45.8%) and 11th in 3-point percent defense (36%). They rank in points per game (112ppg), 2nd in field goal percentage (48.3%) and 15th in 3-point percentage (36.3%).
NBA Trends:
Charlotte is:
0-8 ATS last 8 vs. Western Conference.
2-8 ATS last 10 after an ATS loss.
2-7 ATS last 9 road games.
New Orleans is:
New Orleans is 11-2 ATS their last 13 against Charlotte at home. The Pels need this game for the playoff race. The Hornets need to win about 15 straight and that's not realistic. Davis will have an extra day of rest, which should help. He'll put up 40 against Howard and the Hornets.
Pick: New Orleans
Let's face it, New Orleans is terrible on defense and it starts with their guards. Charlotte has gone over in three straight games and five of seven. New Orleans has gone over in eight of 10 games. They are also 4-0 Over in their last four Tuesday games. New Orleans is 16-5 Over their last 21 after a SU loss and 20-6 Over their last 26 playing on 1 days rest.
Over
4