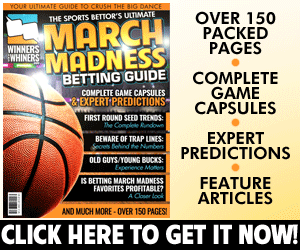 Featured Video from Scott Steehn
The #15 NC State Wolfpack will host the Pittsburgh Panthers in ACC action Saturday afternoon from the PNC Arena. The Panthers tallied an 89-86 home win over Louisville on Wednesday night, and the Wolfpack are coming off a tough 90-82 home loss to rival North Carolina. The Wolfpack recorded a 72-68 road win against Pittsburgh in the lone meeting last season.
Panthers Outlast Louisville in First ACC Win
The Pittsburgh Panthers enter this one confident after recording an 89-86 overtime home win over Louisville on Wednesday night for their first ACC victory after falling to the Tar Heels in their conference opener. The Panthers, who were three point underdogs, posted a stellar 52% clip from the field, while Louisville was able to shoot 45%. Trey McGowens was terrific in the victory, accumulating 33 points on a 10 for 19 mark from the free-throw line. The freshman guard is on a roll, scoring at least 16 points in four consecutive games, and he is averaging 13.8 PPG on 47.7% shooting.
Panthers' scoring leader Xavier Johnson tallied his first double-double of the season with 21 points and 10 assists Wednesday's win. The freshman guard has shot below 50% in three straight games, and he is carrying an average of 16.5 PPG and 5.1 assists per game.
Courtside: "In order to do it, you have to take it. That's what this league is about." – Jeff Capel. #ZooEra #H2P pic.twitter.com/Lb7ey0l5TA

— Pitt Basketball (@Pitt_MBB) January 11, 2019
Pittsburgh is currently ranked at 87th in the country in Ken Pomeroy's college basketball rankings. The Panthers lost to Iowa and West Virginia in their only two road games of the season.  Pittsburgh is currently averaging 77 points on the season, placing them 105th overall. The Panthers defense hasn't been quite as sharp in their first two conference games, and they are holding opponents to 65.3 points, pegging them 46th overall.
NC State Defeated by Rival North Carolina
The #15 NC State Wolfpack will be eager to return to the court after they had a seven game winning streak halted in a 90-82 home loss to the Tar Heels on Tuesday night. The Wolfpack, who were favored by 1.5 points, shot a weak 42.5% from the field, while the Tar Heels were able to sink 45% of their field goals. Braxton Beverly was a bright spot in the defeat, registering a season-high 21 points on an 8 for 14 shooting performance. The sophomore guard is averaging a solid 15 points in his last three games, and he is posting 9.4 PPG on the season.
Wolfpack' point leader Torin Dorn tallied the double-double with 12 points and 10 boards in Tuesday's loss to UNC. The senior guard has scored 13 or fewer points in four out of their last five games, and he is averaging 14.3 PPG on 51.8% shooting.
A New Day pic.twitter.com/3iUhoBaQDz

— NC State Men's Bball (@PackMensBball) January 10, 2019
The Wolfpack now stand at 10-1 on their home court this season after their home loss to the Tar Heels. Their only other loss this season occurred against a strong Wisconsin squad. NC State's offense has been their greatest team strength this season. They are averaging 88.7 points, good for seventh in the country. The Wolfpack are allowing an average of 67.6 points, placing them 88th overall.
Notable Trends
The NC State Wolfpack are:
The Pittsburgh Panthers are:
4-0-1 ATS in their last 5 road games.
10-1-1 ATS in their last 12 games against a team with a winning record.
8-3 ATS in their last 11 games following an ATS win.
20-8-1 ATS in their last 29 games overall.
The Bottom Line What to bet on this game.
Full-Game Side Bet
I am taking the points with Pittsburgh in this contest. Pittsburgh is an improved team over last year, and they registered an 89-86 win against Louisville in their previous contest. The Panthers are very effective defending the three, holding opponents to 28.4% shooting on the season from beyond the arc. NC State will take several three's as they just attempted 28 against the Tar Heels, so I am confident Pittsburgh can contain them from deep.
Furthermore, Pittsburgh is also a solid rebounding team. They are averaging 38.5 rebounds per game, so I expect them to be competitive underneath the bucket as well. NC State will likely win, but the Panthers should keep this one close.
Prediction: Pittsburgh Panthers
Full-Game Total Pick
The over is a solid option in this matchup. The Panthers are shooting a decent 46% on the season, and the Wolfpack have squandered over 80 points in back-to-back games which included 90 points against the Tar Heels in their latest action.
In addition, the Wolfpack are very potent in the offensive end. They have scored at least 82 points in four consecutive games, and they are shooting a dazzling 51.3% from the field on the season.
Prediction: Over
Full-Game Prop Bet
I am opting with the over on the Pittsburgh team total. The Wolfpack defense hasn't been as effective in their two ACC games. They conceded 82 points to a low-scoring Miami team, followed by 90 points against the Tar Heels in their previous game. The Panthers were able to shoot 52% against Louisville in their previous game, and I am confident they can come through with another efficient shooting performance.
Prediction: Pittsburgh Team Total: Over
Half-Time Side Pick
I am siding with NC State on the halftime line. NC State is on their home court and it could take some time for Pittsburgh to settle in. The Wolfpack are averaging a remarkable 43.7 points in the first half this season. Also, Pittsburgh is more productive in the second half where they are averaging 39.3 points compared to 37 in the first half.
Prediction: NC State