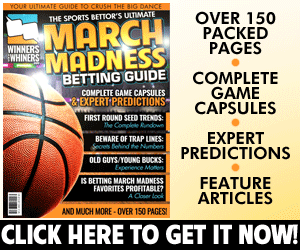 Featured Video from Scott Steehn
For our Top Plays of the Day, check out the Fab Five:
The Dayton Flyers will host the Massachusetts Minutemen in an A10 clash Sunday afternoon from the University of Dayton Arena. The Minutemen were edged 65-62 against Saint Louis in their previous game, and the Flyers registered a 72-66 road win over George Washington in their latest action. UMass defeated Dayton in both meetings last season.
UMass Drops First Two Conference Games
The UMass Minutemen will be on the prowl for their first conference win after losing their first two games. They began conference play with a 69-60 upset home loss to LaSalle, and they are coming off a 65-62 road loss to Saint Louis in their latest action. The Minutemen shot a solid 50%, although Saint Louis was able to pick up 12 offensive rebounds. Minutemen' scoring leader Luwane Pipkens wasn't sharp, sinking only 5 of 16 field goal attempts for 18 points. The junior guard has shot below 40% in three straight games, and he is carrying an average of 19.5 PPG.
Carl Pierre has scored 10 points in back-to-back games on 8 for 14 shooting. The sophomore guard has posted at least a 57% clip from the field in three out of his last four games, and he stands third in team scoring with 10.2 PPG.
The squad fought back hard in the second half to pull within a point down the stretch as Saint Louis went on to take tonight's matchup 65-62.

New career-highs for Samba Diallo in both points with 9 and rebounds with 12!#Flagship 🚩https://t.co/UWTC5mEKwq

— UMass Basketball (@UMassBasketball) January 10, 2019
The Minutemen are currently positioned at 159th in the country in Ken Pomeroy's college basketball rankings. They have lost three straight road games to fall to 1-3 away from home this season. UMass hasn't been productive offensively in three straight games, and they are now averaging 76.8 points, ranking them 109th overall. The Minutemen are allowing an average of 74.7 points, pegging them 255th in the nation.
Dayton's Defense Shines in Fifth Consecutive Win
The red-hot Dayton Flyers will be targeting their sixth consecutive victory. The Flyers improved to 2-0 in A10 play with a 72-66 road win against George Washington in their latest action in a contest that had Dayton favored by 9 points. The Flyers converted on 47% of their field goals, while limiting George Washington to a 37.5% efficiency. Jordan Davis played a key role in the victory, amassing 25 points on a 9 for 15 shooting performance. The sophomore guard has reached at least 13 points in three out of his last four games, and he is up to 10.1 PPG on 41% shooting.
Dayton's scoring leader Josh Cunningham only scored six points in Wednesday's win, although he tallied a season-best 13 rebounds. The senior forward is having a strong season, and he has reached 20 points five times. Cunningham is averaging 15.9 PPG and 6.7 RPG.
Coach Grant: "Every game in the Atlantic 10 brings it's own challenges. I was proud of our team playing all 40 minutes and digging ourselves out of the hole we were in the other night." Dayton host UMass Sunday at 3:30 PM ET. #GoFlyers #JoinTheFight #A10MBB pic.twitter.com/NDZJJLhaNw

— Dayton Basketball (@DaytonMBB) January 11, 2019
The Flyers are currently placed at 69th overall in Ken Pomeroy's college basketball rankings. They hold an 8-1 home record which included a 72-48 win over Richmond. Dayton is very accurate from the field, and they are currently averaging 75.1 points, ranking them 150th overall. The Flyers are playing excellent defense, and they are holding opponents to 67.6 points, positioning them 87th in the country.
Notable Trends
The Dayton Flyers are:
3-12-1 ATS in their last 16 games against the A10.
8-20-1 ATS in their last 29 games overall.
6-18 ATS in their last 24 games following a straight up win.
The Massachusetts Minutemen are:
4-1 ATS in their last 5 games against Dayton.
19-7-1 ATS in their last 27 Sunday games.
7-3 ATS in their last 10 road games against a team with a winning home record.
The Bottom Line What to bet on this game.
Full-Game Side Bet
I am siding with UMass in this matchup. UMass was very competitive in a narrow 65-62 road loss to a strong defensive Saint Louis team in their latest game, and I am confident they can keep this one very close. They have only allowed 69 and 65 points respectively in their last two games against La Salle and Saint Louis, and they limited them to 38% and 39% shooting in those two games.
Furthermore, while Dayton has been winning games, they have not been covering recently, going 1-5 ATS in their last six games.
Prediction: UMass Minutemen
Full-Game Total Pick
I am opting with the over in this matchup. UMass has the ability to score big points. They are shooting a solid 46.8% on the season, and their scoring leader Luwane Pipkens is averaging 19.5 PPG on the season, plus the over is 12-3 in their last 15 conference games.
In addition, Dayton features a dazzling 51.1% field goal percentage on the season, and the UMass' defense has been shaky at times this season. The over is 7-1 in the Flyers' last eight games overall, and it should convert again in this one.
Prediction: Over
Full-Game Prop Bet
I am confident UMass can have a productive afternoon. The Minutemen own a decent 35.8% clip from three-point range, and opponents are shooting 34.1% from beyond the arc against Dayton, placing them down at 201st in the country in three-point defense. UMass has solid scoring depth with five players averaging at least 9.5 points on the season.
Prediction: UMass Team Total: Over
Half-Time Total Bet
I am taking the under on the halftime line. UMass is only averaging 28.7 points in the first half in their last three games. Also, both teams are averaging more points in the second half this season. The Minutemen are averaging 39.6 points in the second half, and Dayton is posting an average of 38.6 points.
Prediction: Under