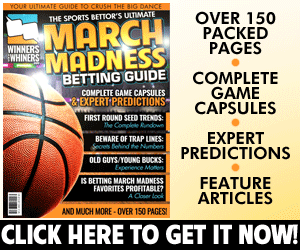 Featured Video from Scott Steehn
For our Top Plays of the Day, check out the Fab Five:
USC at Oregon
When and Where: Sunday, Jan. 13, Matthew Knight Arena, Eugene, Oreg., 8 p.m. EST.
Oregon's season has gone from one of high hopes to one of fighting just to stay in the hunt for the NCAA Tournament.
The Ducks try to avoid their first 0-3 Pac-12 start in eight years Sunday when they face Southern California.
Trojans try to split Oregon trip after overtime loss to Beavers
Southern Cal (9-7, 2-1 Pac-12) was denied a 3-0 start in conference play Thursday night after a 79-74 overtime loss at Oregon State. The loss squandered a career night by Bennie Boatwright, who had 37 points on 14-of-24 shooting as the Trojans were shut out 7-0 over the final 1:30.
Boatwright missed two shots in that stretch, shots he has already moved on from as USC tries to split this road swing.
TIE GAME!@benniebuckets__ hits his fourth 3 of the game to get to 31 points on the night! pic.twitter.com/zWZPiLREFG

— USC Men's Basketball (@USC_Hoops) January 11, 2019
"First shot, a shot I shoot all the time, shoot thousands of them," Boatwright told the Los Angeles Times. "But, short. Everything felt good. Next one, had a look at it, in and out. In and out, you can't do anything about. It's part of basketball. I feel confident in those shots.
"I'm not going to think about it at all. Going to wake up the next morning, the sun's going to come up, life's good, I'm alive, my people are all right. We have another opportunity on Sunday. We're going to move on."
Boatwright is averaging a team-high 17.4 points while connecting on 38 percent of his shots. He would sacrifice a few points if fellow frontcourt teammate Nick Rakocevic bounced back from one of his worst games of the season.
Rakocevic, who averages 15.1 points, was held to six on 2-for-11 shooting. The 6-foot-11 junior has been feast or famine in the last four games, with two of six or fewer points and two of 23 or more.
Freshman guard Kevin Porter Jr. returned after a six-week absence due to injury and had five points and four rebounds in 25 minutes off the bench. He is averaging 10.7 points and had scored in double figures in his first five games before getting hurt against Nevada on Dec. 1.
The Trojans have lost both their road games in overtime and are 1-5 in road and neutral site games. Perimeter defense is a concern for Andy Enfield as USC's last three opponents have made 29 of 74 shots (39.2 percent) from 3-point range.
Ducks may be at crossroads after collapse vs UCLA
Oregon (9-6, 0-2) was ranked as high as 13th in the AP Top 25 in November, but the loss of highly touted 7-foot-2 freshman Bol Bol, who averaged 21.0 points and 9.6 rebounds while shooting 56.1 percent overall and 52.0 percent from 3-point range before suffering a season-ending foot injury, has turned things completely upside down in Eugene.
The Ducks do not own any signature non-conference victories outside a neutral-court win over Syracuse in New York City and failed to help themselves with home losses to both archrival Oregon State and most recently, UCLA.
Heartbreaker. pic.twitter.com/Ma5dIFtfGR

— Oregon Men's Basketball (@OregonMBB) January 11, 2019
The loss to the Bruins is the kind teams don't recover from easily. Oregon blew a nine-point lead in the final minute of regulation and then squandered a four-point overtime lead in an 87-84 defeat to the Bruins that entirely wasted 30-plus minutes of quality basketball in which Oregon led by 17 points with 6:53 remaining in regulation.
"No easy way to spin that one, that's a gut punch," Oregon coach Dana Altman told Oregon Live. "We had our opportunities. The last seven minutes we didn't rebound the ball defensively. Obviously we gave up some uncontested threes that allowed them to get back in it and a couple of bad turnovers. … Obviously that hurts them — they're crushed; they played really hard."
Louis King scored 22 points and Victor Bailey added 20 but was just 2 for 10 from 3-point range for the Ducks, who have not lost three straight home games from Jan. 9-30, 2014. Payton Pritchard is averaging a team-high 11.9 points and King is contributing 10.0 per contest. Bailey is averaging 9.7 points but connecting at a 39.3 percent clip from 3-point range.
Oregon has also struggled shooting the ball of late, connecting on 30.7 percent of its 3-point shots and 39.2 percent overall while averaging only 66.3 points in its last four games.
Notable Trends
Oregon is:
2-6-1 ATS in its last nine games as a home favorite between 0.5-6.5 points.
0-4-1 ATS in its last five games vs. Pac-12 opponents.
4-10 ATS in its last 14 home games vs. USC.
Over/Under:
The over is 4-1 in its last five games as a home favorite between 0.5-6.5 points.
USC is:
5-1 ATS in its last six Sunday games.
Over/Under:
The over is 15-6-3 in its last 24 Sunday games.
The Bottom Line What to bet on this game.
Full-Game Side Bet
This game has already moved one-half point in Oregon's favor, but the problem is one can see the hangover from Thursday's loss to UCLA completely haunting the Ducks in this game. Southern Cal is still playing with house money this weekend to a degree, and Rakocevic is not going to have two bad games in a row. Add in Porter playing his way back into shape, and USC may not win, but should keep this close.
Prediction: Pick: Southern Cal +5.5
Full-Game Total Pick
This is little more than a hunch that Rakocevic and Porter play better for the Trojans, dragging this game into a higher score as Oregon try to fight through its tough loss. This could be a make-or-break game for the Ducks, so the urgency may result in a quicker pace that also helps the cause.
Prediction: Pick: OVER 141.5 points
Full-Game Prop Bet
The Trojans have scored 70 or more points in their last seven games, and playing a Ducks team coming off that crushing loss to UCLA is a prime window for them to get back on track. There is also confidence that Rakocevic gets back on track and Porter plays better to give USC three quality scoring options.
Prediction: Pick: USC OVER 67.5 points
Half-Time Side Pick
This is a pick staying consistent with taking USC, which has been a little wobbly on the road and failed to lead after 20 minutes in its road games. The Ducks have been up and down in their two conference home games — trailing Oregon State by 15 and leading UCLA by seven at intermission.
Prediction: Pick: USC +4
Half-Time Total Bet
This will come down to the wire, but with the Ducks expected to come out with some desperation, the expectation is a quicker-tempo first half in which both teams get the job done offensively.
Prediction: Pick: OVER 65 points