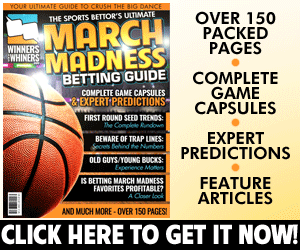 Featured Video from Scott Steehn
No. 24 Nebraska at No. 25 Iowa
When and Where: Sunday, Jan. 6, Carver-Hawkeye Arena, Des Moines, Iowa, 5:30 p.m. EST.
Still looking for its first Big Ten victory, No. 25 Iowa looks to get it at the expense of 24th-ranked Nebraska on Sunday as the teams may be fighting to remain in Monday's upcoming AP Top 25 poll.
Huskers hoping Palmer continues scoring surge
Nebaraska (11-3, 1-2 Big Ten) has suffered both its conference losses on the road, with the most recent one a 74-72 setback at Maryland on Wednesday night.
Iowa City bound.#GBR pic.twitter.com/9ycHCwrryv

— Nebraska Basketball (@HuskerHoops) January 5, 2019
James Palmer had 26 points and seven rebounds as the Cornhuskers shot 9 of 22 from 3-point range, but a 38-28 rebounding disadvantage contributed to the tight loss, which came on a basket by Terps freshman Jalen Smith with 3.8 seconds to play.
"We've got two road games where we played well enough to win we just haven't done enough," coach Tim Miles said in his postgame radio show according to Omaha.com. "We just need to figure out how to come out on top."
Palmer has done his part with four 20-point efforts in his last five games while shooting 56.3 percent from 3-point range (18 for 32) and 44.7 percent overall. He leads Nebraska in scoring at 20.1 points per game, which is also good for second in the Big Ten.
Isaac Copeland Jr. (14.1 ppg), Glynn Watson Jr. (13.5) and Isaiah Roby (10.2) also are in double figures for the Cornhuskers, with Watson connecting on 43.8 percent of his shots from beyond the arc.
Nebraska is shooting 37.8 percent from 3-point range and averaging 79.6 points, but its calling card is on defense. Miles' team is allowing just 59.0 points per game on 38.1 percent shooting, including 27.0 percent from 3-point range.
Hawkeyes looking to avoid second straight 0-4 Big Ten start
Iowa (11-3, 0-3) dropped its first five conference games last season, something it would like to desperately avoid.
The Hawkeyes ran into a buzzsaw Thursday night at Purdue, which had rallied together as a community following the death of superfan Tyler Trent. The Boilermakers raced to a 17-point halftime lead and ended Iowa's winning streak in an 86-70 romp.
Heavy hearts tonight in West Lafayette.

Purdue & Iowa honored Tyler Trent before tonight's matchup.
(📷 – @BoilerBall, @PurdueSports) pic.twitter.com/GfpyS3VJHt

— NCAA March Madness (@marchmadness) January 4, 2019
Tyler Cook finished with 24 points and Isaiah Moss added 13 for Purdue, which shot 48 percent but committed 14 turnovers while forcing only seven.
Cook has been a load for opponents, averaging team highs of 17.4 points and 8.4 rebounds while shooting 58.9 percent. He leads four Hawkeyes in double figures, and McCaffrey is hoping center Luka Garza will be available after missing the last two games with a sprained ankle.
Garza, who averages 12.7 points and 4.8 rebounds, was optimistic he would be able to play, telling Hawkeye Insider on Friday, "I want to get out there and play. The decision is in the hands of the coaches and the training staff and I trust them. Whatever they decide is best.
"Coach made the right decision last night. I was close, but I wasn't feeling quite there. I'm just going to continue over the next few days working on the strength and just get all that back, so I can have the longevity of the season to be healthy."
Freshman Joe Wieskamp (11.0) and junior Jordan Bohannon (10.4) also are in double figures for Iowa, which is averaging 82.2 points. The Hawkeyes have won five straight home games over Nebraska after losing the first meeting at Carver-Hawkeye as Big Ten rivals.
Notable Trends
Iowa is:
4-1 ATS in its last five games as a home underdog.
Over/Under:
The over is 15-5-1 in its last 21 games vs. Big Ten opponents.
The over is 5-1 in its last six home games vs. Nebraska.
The over is 5-0 in its last five games following a straight up loss.
Nebraska is:
3-9 ATS in its last 12 games as a road favorite between 0.5-6.5 points.
Over/Under:
The over is 4-1 in its last five games vs. Big Ten teams.
The over is 4-0 in its last four games vs. Iowa.
The over is 4-1 in its last five games vs. above-.500 teams.
The Bottom Line What to bet on this game.
Full-Game Side Bet
This is as close to a January must-win game for Iowa as it gets, because an 0-4 start with two home losses in Big Ten play would be difficult to overcome even with a 20-game conference slate. While the Cornhuskers have lost both their conference games by single digits, the hedge is Garza comes back and Iowa gets back to its usual game and delivers a win. The line has moved down one-half point to Nebraska as a two-point favorite in the overnight, so hopefully, you got in before that.
Prediction: Pick: Iowa +2.5
Full-Game Total Pick
It admittedly is a high number considering Nebraska gives up just 59.0 points per game, but the teams have reached 151 or more in the last three meetings and cleared 180 in two of them. In their three true road games, the Cornhuskers have given up 66 or more points, which gives confidence Iowa will come at least come close to its season average of 82.2 points and help deliver the over. In a case of every half-point matters, the line has come down one-half point to 148.5.
Prediction: Pick: OVER 148.5 points
Half-Time Side Pick
The Cornhuskers have led at halftime in all three of their true road games and have trailed just once in their six games at road and neutral sites. Iowa has yet to lead after 20 minutes in its three Big Ten tilts, and the thin spread gives Nebraska a chance to deliver here.
Prediction: Pick: Nebraska -1
Half-Time Total Bet
Nebraska scored 44 and 39 first-half points in its conference road games and its road shooting percentage (46.7) is not far off its overall mark (48.4). Iowa has scored 40 or more points in the opening 20 minutes of seven of its last eight home games. The expectation is the pace will also be fast enough to make sure this number clears comfortably.
Prediction: Pick: OVER 70.5 points