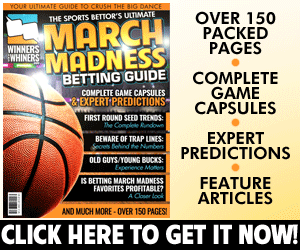 Featured Video from Scott Steehn
For our Top Plays of the Day, check out today's Deep-3 video:
Northern Illinois at Miami of Ohio
When and Where: Tuesday, Jan. 8, Millett Hall, Oxford, Ohio, 7 p.m. EST.
Northern Illinois tries to make it 2 for 2 on the road in conference play Tuesday night when it faces Miami of Ohio in an interdivision clash of Mid-American Conference teams.
Huskies out to build on win at Ohio
Northern Illinois (8-6, 1-0 MAC West) opened conference play with a 72-66 overtime victory at Ohio on Saturday, extending its pattern of alternating wins and losses to 11 games.
Lacey James recorded career highs of 20 points and 14 rebounds, helping the Huskies overcome a 14-point deficit in the final 18:24 of regulation. Northern Illinois shot 53.3 percent in the second half while holding Ohio to 36.8 percent in the final 20 minutes before outscoring the Bobcats 12-6 in the extra five minutes.
.@LaceyJames10 posted a career-high 20 points and a career-best 14 rebounds on Saturday at Ohio and today was named the @MACSports West Division Co-Player of the Week! https://t.co/aQAwwiV5Ww pic.twitter.com/SfKKs6WUN2

— NIU Men's Basketball (@GoHuskiesMBB) January 7, 2019
"We had to take it one play at a time, there is no 14-point play," coach Mark Montgomery told the Huskies' official website. "Our defense had to get some stops and then we had to get consecutive baskets. We made a surge at the end of the first half, but Ohio made some threes to extend the lead and we needed to regroup at halftime, which we did.
"We started pounding the ball inside, Lacey James took over the game, and we made some perimeter shots, we made nine threes in the game. As (Ohio's) lead was dwindling, our confidence was growing and we stole the momentum in the second half."
James is averaging 9.3 points and a team-high 7.6 rebounds for the Huskies, whose lone back-to-back wins came Nov. 17 and 23 against Illinois Tech and Oral Roberts. Eugene German, who added 16 points and five assists Saturday while shooting 4 of 8 from 3-point range, is averaging 20.5 points — good for second in the Mid-American Conference.
Levi Bradley is 12th in the MAC in scoring at 15.6 per contest. Northern Illinois is second in the conference in both overall shooting (49.8 percent) and 3-point shooting (38.0 percent) while ranking fifth in scoring at 79.4 points per game.
The Huskies have lost three of their last four matchups with Miami, including an 81-65 loss at home in the lone contest last season.
RedHawks look to bounce back after loss to Central Michigan
Miami (8-6, 0-1 East) was denied in a bid to match a season high with three straight wins after failing to keep up with Central Michigan in an 84-77 loss at home Saturday.
The loss continued a stark contrast in good defense and bad defense for Jack Owens' team. In their eight wins, the RedHawks have limited opponents to 61.9 points per game and 38.9 percent shooting. In the six losses, they have been lit up for 81.2 points per contest on 50.9 percent shooting.
It's time for @MiamiCoachO's weekly press conference! Today he looked back at what the team learned against CMU and previewed tomorrow's game against Northern Illinois.#RiseUpRedHawks pic.twitter.com/SBVCuqKbwA

— MiamiOH Basketball (@MiamiOH_BBall) January 7, 2019
Saturday's defeat was also Miami's first in seven home games this season. The RedHawks have hit 10 or more 3-pointers in five of those contests but are shooting just 33.3 percent from beyond the arc at Millett Hall.
Nike Sibande and Dalonte Brown lead the RedHawks in scoring at 16.2 and 15.5 points per game, respectively. Brown also leads the team in rebounds at 5.7 per contest as Miami has a plus-5.2 rebound margin per game with five players averaging at least 4.6 caroms.
Miami has won 10 of its last 12 home games versus Northern Illinois, including the last two.
Notable Trends
Miami of Ohio is:
General:
The favorite is 5-16 ATS in the last 21 games between the teams.
Over/Under:
The over is 7-3 in its last 10 games as a home favorite between 0.5-6.5 points.
The over is 7-0 in its last seven home games vs. Northern Illinois.
Northern Illinois is:
6-2 ATS in its last eight games as an underdog.
5-2 ATS in its last seven games vs. MAC opponents.
6-0 ATS in its last six games as an underdog between 0.5-6.5 points.
Over/Under:
The over is 5-2 in its last seven games following a straight up win.
The over is 4-1 in its last five games vs. Miami of Ohio.
The Bottom Line What to bet on this game.
Full-Game Side Bet
Both teams rebound the ball fairly well — Northern Illinois has a plus-4.5 rebound margin per game, so whoever wins the battle of the boards likely wins the battle of the game. While the Huskies are 2-4 in true road games this season, they have been competitive in the ones against their mid-major peers. With Miami struggling defensively, there is a chance Northern Illinois can steal a win here.
This line has moved 1.5 points in Miami's favor, which helps the cause in taking the Huskies here.
Prediction: Pick: Northern Illinois +3.5
Full-Game Total Pick
While Miami's defensive deficiencies have been discussed above, Northern Illinois is also inconsistent on that side of the ball. The Huskies are giving up 72.9 points per game on 44.4 percent shooting, including 37.6 percent from beyond the arc. The teams combined for 146 in last season's meeting, and the hedge is 80 will need to win this contest.
Prediction: Pick: OVER 145.5 points
Half-Time Side Pick
Northern Illinois has trailed by 13 or more points in three of its six road games, including the last two, and not led by more than six in any of them. The RedHawks have trailed at intermission in their last two games, but the hedge is they bounce back against a Huskies team that has endured slow road starts at times.
Prediction: Pick: Miami of Ohio -1.5
Half-Time Total Bet
This will be a close one. The Huskies went 79 or higher in their first three road games but have not gone over 62 in the last three. Miami has gone 72 and higher in two of its last three home game, and with both teams fairly efficient on offense and fairly questionable on defense, the hedge is this one gets to 70.
Prediction: Pick: OVER 68.5 points