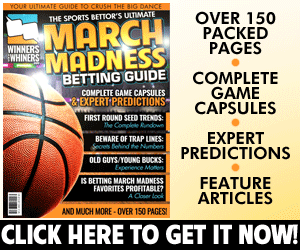 Featured Video from Scott Steehn
Charlotte at Charleston
When and Where: Saturday, Dec. 1, TD Arena, Charleston, S.C., 4 p.m. EST.
Playing some of its best basketball of the season, Charleston looks to stay unbeaten on its three-game homestand and extend its winning streak to four games Saturday when it hosts Charlotte.
49ers enduring growing pains under Sanchez
Charlotte (2-3) has made significant strides on the defensive end under first-year coach Ron Sanchez, who served as an assistant with Tony Bennett at both Washington State and Virginia before taking over a six-win team.
The 49ers are holding opponents to 64.6 points per game, much better than the 79.9 yielded per contest in 2017-18. The problem is Sanchez does not have much offense to work with as Charlotte is shooting 26.3 percent from 3-point range and 39.1 percent overall while averaging 58.4 points — the eighth-lowest mark in Division I entering play Friday.
Thanks @Posture_pro for spending some time working with our players yesterday! pic.twitter.com/87me53H64N

— Charlotte Men's Basketball (@CharlotteMBB) November 30, 2018
Jon Davis scored 16 points and Milos Supica added 14 and seven rebounds off the bench as Charlotte lost 76-56 at in-state rival Davidson on Tuesday night. The 49ers were just 4 of 22 from 3-point range and were held under 40 percent overall for the third straight game.
"We had a few breakdowns and to be on the road starting four freshmen, I was really encouraged at halftime," Sanchez told the school's official website.  "I told the team if we could come out and keep it up we could hopefully make this a ballgame, especially within the last four minutes.  But we didn't do a good job of starting the second half like the way we ended the first half. Davidson punched us first and we had to respond from there."
Davis is the only player in double figures for Charlotte at 20.2 points per game. Supica is averaging 7.0 points but has scored in double figures in two of his last three games. No one has more than seven 3-pointers for the 49ers and only Brandon Younger is shooting better than 30 percent from beyond the arc.
Cougars roaring as resume building continues
Charleston (6-2), the defending Colonial Athletic Association champion, is looking to beat a second Conference USA team this season after knocking off UAB in the consolation bracket of the Advocare Invitational in Orlando en route to a fifth-place finish.
The Cougars — who also defeated Memphis while in Orlando — sustained the momentum from those victories in the opener of their three-game homestand Wednesday night, defeating South Carolina State 83-70. Grant Riller scored 23 points and Jarrell Brantley added 19 for Charleston, which extended its home winning streak to 19 games.
1⃣9⃣-straight home wins and
6⃣4⃣3⃣ days undefeated!#comeCus at TD Arena pic.twitter.com/QBNtZzDJiO

— CofC Basketball (@CofCBasketball) November 29, 2018
"We were mentally ready to play, especially after a long five-to-seven days of back-to-back games and traveling on the road," coach Earl Grant told Charleston's official website. "We gave up 10-to-12 points in the second half on some breakdowns. Some late on turnovers. We have to go back and figure out how to clean that up. Overall, I thought it was a good effort. We shared the ball and took care of it except for that last three-minute stretch."
Riller and Brantley have been a formidable duo for Charleston's opponents, averaging 21.0 and 19.3 points, respectively, to rank second and third in the Colonial Athletic Association. The Cougars are shooting only 28.0 percent from 3-point range, but they have offset that by hitting more free throws (123) than their opponents have attempted (115).
Charleston's 19-game home win streak is the fourth-longest in school history.
Notable Trends
Charleston is:
4-0 ATS in its last four games vs. Conference USA.
7-3 ATS in its last 10 games following an ATS loss.
Over/Under:
The under is 9-3 in its last 12 non-conference games.
The under is 7-2 in its last nine games as a home favorite of 13 or more points.
The under is 7-3 in its last 10 games as a favorite of 13 or more points.
Charlotte is:
5-15-1 ATS in its last 21 non-conference games.
7-20 ATS in its last 27 road games vs. teams with above-.500 home records.
3-12 ATS in its last 15 games as an underdog of 13 or more points.
Over/Under:
The under is 15-7 in its last 22 road games.
The Bottom Line What to bet on this game.
Full-Game Side Bet
Two elite scorers are better than one, and the Cougars have that in Riller and Brantley versus the 49ers and Davis. The other point in Charleston's favor is this is a veteran team facing, as Sanchez noted, a Charlotte squad starting four freshman on the road. Most of these games are going to be learning experiences for the young 49ers, and another lesson will be absorbed here.
Prediction: Pick: Charleston -17.5
Full-Game Total Pick
The expectation is the Cougars will be able to empty their bench by the eight-minute media timeout of the second half and the scoring pace will slow. Additionally, neither team plays up-tempo enough for Charleston to score the estimated 80 points needed for the over to hit considering Charlotte may not crack 50.
Prediction: Pick: UNDER 129.5 points
Half-Time Side Pick
The 49ers have trailed in all five of their games this season, including twice by double digits. Charleston has led by at least six points after 20 minutes in all three of its home games and will look to run away with this game early.
Prediction: Pick: Charleston -8.5 (-110)
Half-Time Total Bet
The belief is that Charleston will get to its customary mark in the mid-to-upper 30s, and Charlotte will do just enough to get to the mid-20s to drag the over to hit here.
Prediction: Pick: OVER 58.5 points (-110)