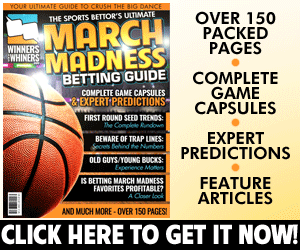 Featured Video from Scott Steehn
George Washington at Princeton
When and Where: Saturday, Dec. 1, Jadwin Gymnasium, Princeton, N.J., 4 p.m. EST.
After sweeping a two-game road swing, Princeton looks to continue its winning ways Saturday when it hosts struggling George Washington in the back end of a home-and-home series over consecutive seasons.
Colonials did not have a November to remember
George Washington (1-6) is off to its worst start since losing the first 14 games of the 1988-89 season — when it finished 1-27.
The Colonials were unable to post back-to-back wins Wednesday night, fading in the second half of their 69-53 loss at home to Vermont in a game that pitted coach Maurice Joseph against his alma mater. Arnoldo Toro had 14 points and 11 rebounds for his second straight double-double, but George Washington was outscored 21-6 over the final 10 minutes.
AT is battling. Midway through the 1st half, he's got 6 points and 4 boards. pic.twitter.com/XRDpAXMUGn

— GW Men's Basketball (@GW_MBB) November 29, 2018
Justin Mazzulla was the only other player in double figures with 10 points, but George Washington shot 31.7 percent and were outscored 33-9 on 3-pointers. The Colonials have struggled from the field for most of the young season, entering this contest connecting on 39.8 percent of their attempts and 30.8 percent of their tries from beyond the arc.
George Washington had a season-low five assists in Wednesday's loss and is averaging an Atlantic 10-worst 10.6. D.J. Williams is averaging a team-leading 12.8 points while Toro (10.1 ppg) and Terry Nolan (10.4) are also in double figures.
Nolan has also made 16 of the Colonials' 40 3-pointers.
Tigers begin ramping up schedule with this contest
Princeton (3-2), the defending Ivy League tournament champion, is taking a step up in caliber of competition for most of its remaining non-conference schedule starting with this contest. The Tigers will also face Saint Joseph's, St. John's, Duke and Arizona State before facing archrival Penn in a home-and-home to open conference play.
Mitch Henderson's team is back home after victories over Monmouth and Maine, defeating the latter 73-59 on Wednesday night. Devin Cannady hit five 3-pointers and scored a season-high 28 points for Princeton, which made 11 of 22 from 3-point range.
FINAL: Princeton 73, Maine 59
Five of these helped get #DC3 to a season-high 28 points and into 10th on Princeton's career scoring list as the Tigers beat Maine. pic.twitter.com/VRepRXsi7G

— Princeton Basketball (@Princeton_Hoops) November 29, 2018
"We made some shots. We shot the ball very well tonight," Henderson told the school's official website. "We have the ability to really shoot. Pleased about that. Good road win."
Cannady, who missed the Tigers' first two games due to injury, has scored at least 21 points in his three games and has made 14 of 24 from beyond the arc and is shooting 59.5 percent overall. Richmond Aririguzoh, who recorded his first career double-double in the win over Maine, is contributing 7.4 points and 5.4 rebounds per game.
Like the Colonials, the Tigers are trying to find a shooting groove beyond Cannady. Princeton is shooting only 39.2 percent on the season, and when taking out Cannady's numbers, just 23.1 percent from deep. Myles Stephens joins Cannady as the only other player in double figures at 15.8 points per game.
Cannady had 23 points in last season's 71-60 loss at George Washington. Princeton hit 9 of 16 from 3-point range, but the Colonials held a 37-23 edge in rebounds and outscored the Tigers 16-3 at the foul line.
Notable Trends
Princeton is:
4-1 ATS in its last five games as a favorite.
14-6-1 ATS in its last 21 games following a straight up win.
10-4-1 ATS in its last 15 games following an ATS win.
Over/Under:
The under is 5-2 in its last seven games.
The under is 6-1 in its last seven games vs. sub-.400 teams.
The under is 5-2 in its last seven non-conference games.
George Washington is:
5-16 ATS in its last 21 road games as an underdog between 7 and 12.5 points.
6-19-1 ATS in its last 26 road games.
0-5 ATS in its last five games as an underdog between 7 and 12.5 points.
Over/Under:
The under is 6-2 in its last eight games following a double-digit loss at home.
The under is 8-2 in its last 10 road games as an underdog between 7 and 12.5 points.
The under is 10-4 in its last 14 games as an underdog between 7 and 12.5 points.
The Bottom Line What to bet on this game.
Full-Game Side Bet
The Colonials have struggled meshing their two returning starters (Toro and Nolan) with two transfers (Williams and Armel Potter) who sat out last. No one has stepped up as a true perimeter threat, which gets magnified since they are being outrebounded by 5.9 per contest.
Cannady should be able to exploit a GW defense that is letting teams shoot 39.8 percent from beyond the arc, and Princeton's defense is tight enough it should be able to stifle the Colonials.
Prediction: Pick: Princeton -7
Full-Game Total Pick
George Washington has cleared 130 points just once in its four games against non-high majors, and Princeton has been at 136 or lower in four of its five games. Cannady makes this pick slightly risky, but both teams do not play up-tempo and have effective field goal percentages in the bottom 20 percent of Division I.
Prediction: Pick: UNDER 133 points
Full-Game Prop Bet
George Washington has led at the half in just two of its seven games, and while its three games at road and neutral sites were against high majors, it trailed by a combined 72 points. The Colonials also were down 10 at the half in their last game versus Vermont.
Prediction: Pick: Princeton -4
Half-Time Side Pick
The Tigers have ranged from 47 to 64 points in the first half of their games, and the Colonials have been between 51 and 71 against mid-majors. George Washington's inconsistent offense on the road, though, makes the under the lean here.
Prediction: Pick: UNDER 62 points (-110)