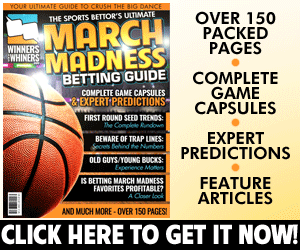 Featured Video from Scott Steehn
Loyola-Chicago vs. Illinois-Chicago
When and Where: Saturday, Dec. 1, Credit Union 1 Arena, Chicago, Ill., 4:10 p.m. EST.
Coming off back-to-back losses, things do not get any easier for Loyola of Chicago on Saturday as they face intracity rival Illinois-Chicago a few train stops southwest of the Loop.
Wolf Pack give Ramblers payback for NCAA Tournament ouster
Loyola's start as the follow-up to its unlikely run to the 2017 Final Four has been uneven. The Ramblers (4-3) suffered a stunning last-second home loss to Furman, though in their defense the Paladins also took down defending champion Villanova on the road.
More recently, though, fifth-ranked Nevada came to the Windy City looking to exact a little revenge for its NCAA Tournament ouster in the round of 16 and got it Tuesday night with a 79-65 victory that was not as close as the final score indicates.
We'll learn from this one and get better. Highlights, stats and recap from tonight's game vs. No. 5 Nevada –> https://t.co/5936vmHpks #OnwardLU #MVCHoops pic.twitter.com/tmVe9u2a9z

— Loyola Men's Basketball (@RamblersMBB) November 28, 2018
Marques Townes had 24 points and nine rebounds, but Loyola's defense had repeated breakdowns as Nevada shot 58.2 percent and simply held serve the final 20 minutes after racing to a 16-point halftime lead. To add injury to insult, sophomore guard Lucas Williamson will be sidelined for at least a month with a broken hand.
Williamson, primarily known for his defense, had averaged 8.9 points and shared the team lead with 7.1 rebounds while adding 2.9 assists per contest in the first seven games.
"This is a tough blow for Lucas and for the team, but is a great opportunity for someone to step up like Lucas himself did last year when Ben (Richardson) was injured," coach Porter Moser told the school's official website.
Townes leads a balanced scoring attack at 14.7 points per game, with Clayton Custer contributing 14.1 per contest. Cameron Krutwig, who was an integral part of the Final Four run as a freshman, has shown no signs of a sophomore slump, averaging 12.9 points and 7.1 rebounds while shooting 72.5 percent.
This will be the first true road game for the Ramblers, who split their two games in Florida in the Fort Myers Classic.
Flames looking to make name for themselves in Chicago
Lost in the long shadow Loyola's run created last spring, Illinois-Chicago (3-4) also played postseason basketball in 2017-18 as it reached the finals of the CIT.
The Flames have been a team of two personalities based on location — unbeaten at home and winless on the road. UIC absorbed a valuable lesson last time out about playing a 40-minute game, leading by 12 in the second half at Saint Joseph's before the Hawks relentlessly attacked the rim and amassed a 36-12 edge in free throws en route to dealing the Flames an 89-75 defeat.
See it for yourself like @JordanBernfield on Saturday when Loyola comes down from Rogers Park. He'll be on the call with @tweetjhood. You'll be in the seats cheering on the @uicflames! #ItsUIC https://t.co/UJxl5XoPEe

— UIC FL🔥MES 🏀 (@UICFlamesMBB) November 29, 2018
Tarkus Ferguson hit five 3-pointers and finished with 23 points to go with 10 rebounds and five assists. Marcus Ottey added 17 points, but UIC's up-tempo attack did not faze Saint Joseph's all that much as the Hawks committed just seven turnovers — five less than what the Flames force per contest.
Ferguson, who is averaging a team-best 18.7 points, is shooting 51.9 percent from both 3-point range and overall. Godwin Boahen is UIC's other perimeter threat, knocking down 37.7 percent of his tries from deep. The Flames are averaging 11.0 3-pointers while shooting 39.5 percent from beyond the arc.
Notable Trends
Illinois-Chicago is:
1-4 ATS in its last five games as a home underdog.
1-4 ATS in its last five home games as an underdog between 0.5 and 6.5 points.
Over/Under:
The over is 7-3 in its last 10 games as a home underdog.
The over is 7-2 in its last nine home games.
The over is 11-4 in its last 15 games as a home underdog between 0.5 and 6.5 points.
Loyola-Chicago is:
9-3 ATS in its last 12 games as a favorite between 0.5 and 6.5 points.
4-1 ATS in its last five road games as a favorite between 0.5 and 6.5 points.
General:
The favorite is 7-2 in the last nine games between the teams.
Over/Under:
The over is 6-1 in its last seven games vs. UIC.
The over is 5-1 in its last six road games as a favorite between 0.5 and 6.5 points.
The over is 5-1 in its last six road games as a favorite.
The Bottom Line What to bet on this game.
Full-Game Side Bet
Nevada could very well be the best team Loyola faces all season, and while the Ramblers go to Maryland and Saint Joseph's later this month, this game is a chance to get things right despite it playing a city rival. Loyola has won six straight and 10 of the last 12 between the teams.
Five of the last six games at UIC have been decided by seven points or fewer, and Loyola has been on the winning end of three of them. The Ramblers have been there and done that, and should get the job done here.
Prediction: Pick: Loyola -3
Full-Game Total Pick
UIC is going to push the tempo at every opportunity and has averaged 88.3 points on 54.5 percent shooting at home. Not having Williamson could lead to more perimeter looks for the Flames, but the quicker tempo will definitely help a Loyola team that ranks among the top 60 nationally in offensive efficiency.
Prediction: Pick: OVER 147.5 points
Half-Time Side Pick
Despite the fact Loyola has trailed at the half in its last three contests, it did lead in the first four against a similar talent level to UIC. The Flames trailed by seven at intermission against MVC foe Bradley at home, and against an offensively efficient team such as the Ramblers, a one-possession spread favors Moser's team.
Prediction: Pick: Loyola -2
Half-Time Total Bet
Loyola will not be bothered with UIC's up-tempo style, and while Williamson may be missed at spots, the Ramblers have a low-post scorer in Krautwig who can get easy shots at the rim while the Flames try to keep it close on the perimeter.
Prediction: Pick: OVER 69.5 points