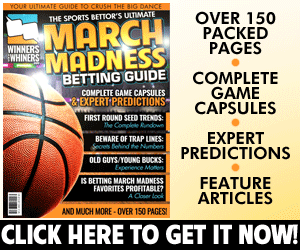 Featured Video from Scott Steehn
New Mexico at Bradley
When and Where: Saturday, Dec. 1, Carver Arena, Peoria, Ill., 8 p.m. EST
New Mexico will find out if its 3-point shooting can truly play in Peoria on Saturday night when it faces Bradley as part of the Mountain West-Missouri Valley Challenge.
Lobos among nation's leaders in 3-point shooting
Though it is a small sample size of four games, New Mexico has definitely shown the capability to score from long range. The Lobos are shooting 47.9 percent from 3-point range, good for second in Division I entering play Friday.
Practice in Peoria! The snow is on the ground and we have arrived. Lobos at Bradley on ESPN+ tomorrow at 6 PM MT/7 PM CT #GoLobos pic.twitter.com/lwaYYkjoHw

— Lobo Basketball (@UNMLoboMBB) December 1, 2018
Paul Weir's team has scored at least 84 points in every game and is coming off an 84-78 victory over UTEP last Saturday. Anthony Mathis hit all four of his 3-point shots and finished with 18 points as the Lobos hit 11 of 18 from beyond the arc and forced the Miners into 18 turnovers they turned into 25 points.
New Mexico also got 37 points from its reserves, paced by 14 from Vance Jackson. Mathis and Jackson are the two perimeter threats for the Lobos, combining to hit 26 of 46 from 3-point range.
"I'd be lying if I said I loved where we are at, but we're winning and this was a game a year ago that quite frankly we would have lost," Weir told the school's official website. "So, there is growth in that regard and hopefully we'll be able to grow here as the season progresses."
The Lobos are also efficient inside the arc as they are shooting 51.6 percent overall. Their effective field goal percentage of 62.1 percent is second in Division I, and they are averaging 22.0 points from the foul line.
Jackson and Mathis share the scoring lead at 16.5 points per game while Corey Manigault is also in double figures at 13.5 per contest. Jackson is also averaging a team-best 7.8 rebounds.
Braves back home after loss at IUPUI
Brian Wardle's team has suffered both its losses on the road and had a three-game winning streak snapped with an 85-73 loss at IUPUI on Wednesday night.
Bradley (6-2) failed to come up with a defensive strategy for Camron Justice, who sank all 15 of his free throws and singlehandely outscored the Braves from the foul line. They were outscored 29-13 overall at the foul line and also allowed the Jaguars to shoot 51.0 percent.
Time to regroup and focus on the next one pic.twitter.com/7WaMvU86hQ

— Bradley Basketball (@bradleyumbb) November 29, 2018
Luuk van Bree scored a season-high 18 points off the bench while Darrell Brown added 15. Despite the loss, Wardle can point to his reserves as a source of optimism heading into this game — his bench has contributed 64 points in the last two games after scoring just 59 combined in the first five.
Brown is averaging a team-high 14.5 points while Elijah Childs is also in double figures at 13.8 per contest. Dwayne Lautier-Ogunleye and Koch Bar are just below the mark at 9.9 and 9.8 points per game, respectively.
The Braves, who play at one of the slowest tempos in Division I, will be in for a challenge with New Mexico's attack. They are allowing 65.5 points per game and limiting opponents to 30.5 percent shooting from 3-point range.
Notable Trends
Bradley is:
1-6 ATS in its last seven games as a favorite.
3-7 ATS in its last 10 games.
1-5 ATS in its last six games vs. Mountain West teams.
Over/Under:
New Mexico is:
6-0 ATS in its last six vs. Missouri Valley teams.
5-2 ATS in its last seven games following a straight up win.
Over/Under:
The over is 7-1 in its last eight games as an underdog.
The over is 5-1 in its last six road games after three or more consecutive home games.
The over is 6-0 in its last six road games vs. teams with an above-.500 home record.
The Bottom Line What to bet on this game.
Full-Game Side Bet
The Lobos already have one road win to their credit, an 87-84 victory at Cal State Northridge to open the season. They also have played a mid-major with a pedigree of recent success in beating Iona at home. This will be a challenge, but IUPUI proved Bradley has yet to get comfortable playing faster-paced teams.
At 6-foot-9 and 230 pounds, Jackson causes inside-out matchups New Mexico can exploit against the Braves, and the Lobos have additional size in 6-11 center Vladimir Pinchuk, who is averaging 8.3 points and 5.3 rebounds. New Mexico may not win this game, but it should cause enough issues for Bradley to keep it close and prevent the Braves from covering.
Prediction: Pick: New Mexico +6.5
Full-Game Total Pick
The good news for Bradley is that New Mexico does not appear to have anyone like Justice who just relentlessly attacked the rim — the Lobos shoot 43.7 percent of their shots from 3-point range. But the Braves are still a foul-prone squad, averaging 19.9 fouls thus far. Bradley should get some easy baskets because the Lobos are sloppy with the ball when not shooting it lights-out, and that should help the over hit here.
Prediction: Pick: OVER 153.5 points
Half-Time Side Pick
Though New Mexico has not led at halftime in any of its four games, it has been tied twice and trailed by five and six points in the other two. The expectation is the quicker tempo will continue to be a problem for Bradley and let the Lobos hang around in the opening 20 minutes.
Prediction: Pick: New Mexico +3.5
Half-Time Total Bet
The Lobos had 78 or more first-half points in their first three games before combining with UTEP for just 63 last time out. The Jaguars roped Bradley into an 82-point first half, and the expectation is New Mexico will be able to do likewise and get over the 72 established here.
Prediction: Pick: OVER 72 points