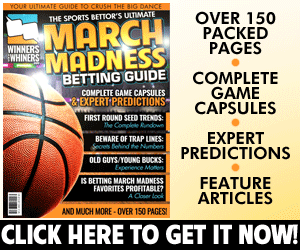 Featured Video from Scott Steehn
Texas State at UTSA
When and Where: Saturday, Dec. 1, Convocation Center, San Antonio, Texas, 4 p.m. EST.
Once Southland Conference rivals who have maintained their annual series since moving on, Texas State and UTSA renew acquaintances in their I-35 rivalry Saturday.
The Bobcats (6-1) and Roadrunners (2-5) both left the Southland in 2012 and spent the 2012-13 season in the Western Athletic Conference. They went their separate ways afterward, with Texas State joining the Sun Belt and UTSA becoming part of Conference USA.
Bobcats showing last season's fade has been forgotten
Injuries played a key part in Texas State (6-1) closing last season with 10 losses in its last 11 games, including a nine-game skid before the conference tournament.
This time around, the Bobcats are off to their best start since 1980. Danny Kaspar's team has won four straight games and is coming off a 74-60 victory over Rice on Wednesday night Nijal Pearson went 5 for 9 from 3-point range and scored 25 points for Texas State, which continued its hot shooting from beyond the arc and connected on 11 of 27.
All 6 wins this season have been by 10 or more points. Last time a Bobcat team started a season at least 6-1 with all victories by 10+ points was 1957-58! #AllForTXST #RiseAbove #SunBeltMBB

— Texas State MBB (@TXStateMBB) November 29, 2018
Pearson, who averaged 15.2 points while shooting 33.0 percent from deep, has gotten off to a blazing start this season — hitting 53.2 percent of his 3-point attempts while averaging 21.0 points. He is third in the country in 3-point shooting percentage among players with at least 25 treys, and the Bobcats are shooting 38.4 percent from long range.
Pearson is getting help offensively from Tre'Larenz Nottingham, who is contributing 11.4 points per game. Inside, Alex Peacock is averaging 8.1 points and 7.6 rebounds, keying a Texas State team which is outrebounding opponents by 8.9 per game and limiting them to 37.0 percent shooting.
The Bobcats are also 13th nationally in scoring defense at 57.7 points per game.
Roadrunners shaking off slow start, seek third straight win
UTSA (2-5) opened its season with five losses — three of them by 20 or more points — before figuring things out with a victory over host Florida Gulf Coast in final game of the Gulf Coast Showcase.
The Roadrunners followed up that win by defeating Houston Baptist 86-82 on the road Monday night. Byron Frohnen scored a career-high 21 points while Jhivvan Jackson also had 21 and Keaton Wallace chipped in 20 and eight rebounds as UTSA rallied from an 11-point second-half deficit.
Steve Henson's team finally tightened up on the perimeter defensively versus Houston Baptist, yielding a season-low four 3-pointers. Still, the Roadrunners are allowing opponents to shoot 37.3 percent from beyond the arc. UTSA is also committing 14.7 turnovers per contest, something Frohnen knows his team cannot afford to match if it wants to win.
The 🔑 to a win on Saturday? That and more from junior forward Byron Frohnen in today's post-practice media availability.

🎥 – https://t.co/LuiIQxThaj#BirdsUp🤙 pic.twitter.com/nr7MP9hTen

— UTSA Basketball (@UTSAMBB) November 30, 2018
Wallace is averaging a team-high 17.4 points, while Jackson is contributing 15.5 per contest in his four games as a supersub after missing the first three due to injury. Jackson has scored 62 points in just 66 minutes while hitting 11 of 27 from 3-point range.
The Roadrunners are shooting 29.2 percent from deep and 38.7 percent overall.
Notable Trends
UTSA is:
Over/Under:
The under is 21-7 in its last 28 games.
The under is 21-7 in its last 28 home games.
The under is 6-2 in its last eight games against above-.600 teams.
Texas State is:
12-3-1 ATS in its last 16 road games.
6-0 ATS in its last six road games vs. teams with a sub-.500 home record.
5-1-1 ATS in its last seven games vs. sub-.400 teams.
Over/Under:
The under is 5-2-1 in its last eight games following a straight up win.
The Bottom Line What to bet on this game.
Full-Game Side Bet
While UTSA has won and covered in four of the last five meetings between the teams, one gets the sense that Kaspar has built this team for this specific season to content and possibly win the Sun Belt title. Pearson has been on a mission in the early going and the Roadrunners' sloppy up-tempo style is not a good matchup for them against a Texas State team that likes to grind it out in the half court defensively.
Prediction: Pick: Texas State pick' em
Full-Game Total Pick
Texas State does not have many consistent offensive options beyond Pearson, but the Bobcats can defensively fluster a Roadrunners team that does not shoot the ball well. While UTSA does a good job tracking down its misses, Texas State does a better job boxing out against opponents.
Prediction: Pick: UNDER 138.5 points
Full-Game Prop Bet
The Roadrunners have yet to lead at halftime in their games against Division I opponents and trailed by eight or more after 20 minutes on four occasions. Texas State has posted double-digit leads in two in the first half of its last three games and is the pick here.
Prediction: Texas State -0.5 points
Half-Time Side Pick
The expectation is Texas State is going to be able to establish the tempo at UTSA and pull this game down into a lower-scoring contest than the Roadrunners prefer. The Bobcats have been at 62 points and less in the first half three times during their four-game winning streak.
Prediction: Pick: UNDER 65.5 points