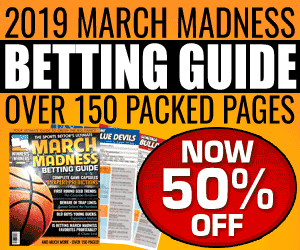 Featured Video from Scott Steehn
For our three Best Bets today, check out our brief video:
Missouri State at Arkansas State
When and Where: Tuesday, Dec. 18, ASU Convocation Cener, Jonesboro, Ark., 8 p.m. EST.
Two teams trying to solve their defensive woes look to pick up a needed victory Tuesday night when Arkansas State hosts Missouri State.
Bears showing no claws defensively
After a 3-0 start in which it limited opponents to 60.0 points per game and 32.1 percent shooting, the wheels have come completely off for Missouri State (4-6) and first-year coach Dana Ford.
The Bears, trying to avoid their seventh loss in eight games, have been shredded for 86.0 points per game on 54.2 percent shooting in their last seven games. Opponents are scorching the nets at a 48.3 percent clip from 3-point range while making 12.4 per game in that stretch.
Missouri State, though, may have regained some of its defensive bearings Saturday in a 74-67 loss at North Dakota State in which it allowed just 10 points in the final 8:27 as it failed to overcome an 18-point deficit in that span. The Bears, though, were outscored 23-6 at the foul line in the loss.
"You just can't win on the road doing that," Ford said on his postgame radio show according to the Springfield News-Leader. "I'll go back and watch the tape and see how to coach them better to not foul so much but, this is the first time all year where fouls have been a problem for us.
Bears' Furious Comeback Falls Short in Fargo https://t.co/i17X6SDEma

— MSU Bears Basketball (@MSUBearsHoops) December 16, 2018
Jarred Dixon scored 13 points to lead five players in double figures, and redshirt freshman Jared Ridder added 10 and four rebounds off the bench in his collegiate debut. Ridder had to sit out the first semester following his transfer from Xavier last season per NCAA rules.
Dixon leads Missouri State in scoring at 16.3 points per game and is shooting 40.7 percent from 3-point range. Forward Tulio da Silva, who transferred in from South Florida and was declared eligible Nov. 24, has made an instant impact by averaging 15.8 points and 6.6 rebounds while shooting 60 percent in his first five games.
The Bears are 0-6 on the road and at neutral sites, yielding 87.3 points per game on 47.9 percent shooting from beyond the arc and 54.7 percent overall.
Red Wolves look to stay unbeaten at home
Arkansas State (4-6) may have figured out some of its defensive issues in its most recent game, a 75-71 double-overtime win over Florida Atlantic on Friday night.
Ty Cockfield scored 11 of his season-high 34 points in overtime for the Red Wolves, who scrambled back from a five-point deficit in the first extra period before using a 7-0 run to take control in the second. But it was Arkansas State's defense that also delivered by holding the Owls to 28 percent shooting.
Ty Cockfield is the #SunBeltMBB Player of the Week after his 34-point performance in Friday's double-overtime win over FAU #WolvesUp

📰 https://t.co/ZDTIDWI0Tl pic.twitter.com/98ufZ1e8nl

— AStateMB (@AStateMB) December 17, 2018
"I can't put into words how proud I am of these guys," coach Mike Balado told the school's official website.  It was great to win a game like that where it went into double overtime and both teams played so hard.  … We shot 28 percent from the field, but I just keep telling these guys that if you guard the way we did, then you are going to win games if shots aren't falling."
Cockfield is tied for 21st in the nation in scoring at 22.6 points per game, which is also good for the top spot in the Sun Belt Conference. He is connecting on 43.6 percent of his 3-point shots for the Red Wolves and is the only player in double figures, though Marquis Eaton is just shy of that mark averaging 9.9 points.
Arkansas State is giving up 78.3 points per game, but it has been a different story at home. The Red Wolves are yielding 67.3 per contest at the ASU Convocation Center and limiting teams to 32.2 percent shooting.
Notable Trends
Arkansas State is:
4-1 ATS in its last five games as an underdog.
4-1 ATS in its last five games.
4-1 ATS in its last five non-conference games.
Over/Under:
The over is 10-3 in its last 13 home games.
The over is 8-3 in its last 11 games as a home underdog.
The over is 6-2 in its last eight home games vs. teams with a sub-.500 road record.
Missouri State is:
3-13 ATS in its last 16 road games.
7-20 ATS in its last 27 games as a road favorite between 0.5-6.5 points.
1-7 ATS in its last eight games as a favorite between 0.5-6.5 points.
Over/Under:
The over is 10-0-1 in its last 11 games following an ATS loss.
The over is 9-1-1 in its last 11 games after a straight up loss.
The over is 7-1 in its last eight games.
The Bottom Line What to bet on this game.
Full-Game Side Bet
Even with the improved defense down the stretch at North Dakota State, there is no compelling reason to believe Missouri State will be able to carry it over into this game. The Red Wolves have also shown enough fight at home that getting points at the ASU Convocation Center — including another two since the line opened at 1.5 — is a bonus.
Prediction: Pick: Arkansas State +3.5
Full-Game Total Pick
The combination of Missouri State's slipshod defense on the road plus an elite scorer in Cockfield is a recipe for the over to hit in this game, even with Arkansas State coming off a sub-30 percent shooting effort last time out. The Bears will make a solid contribution now that Ridder has gotten his feet wet and seen some playing time.
Prediction: Pick: OVER 153.5 points
Half-Time Side Pick
Missouri State has trailed by at least five points at halftime in all six of its games on the road or at neutral sites, while Arkansas State has led after 20 minutes in all three of its home games. This is another case where taking the Red Wovles and getting points is too good to turn down.
Prediction: Pick: Arkansas State +1.5
Half-Time Total Bet
Missouri State has also given up an average of 41.2 first-half points in those six road/neutral site games. While the Bears have faced a higher caliber opponent than Arkansas State in those games, they have allowed nine different players to score at least 20 points in those games. Cockfield should be well on his way to being the 10th by intermission.
Prediction: Pick: OVER 72.5 points