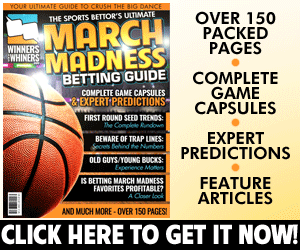 Featured Video from Scott Steehn
For another look at today's bowl game, please check out our short video:
New Year's Day college football action and the Big 10 Conference will square off with the Southeastern Conference as the Iowa Hawkeyes grapple with the Mississippi State Bulldogs in the Outback Bowl. This contest has a start time of 12;00 pm ET and will take place at Raymond James Stadium in Tampa, Florida.
The Hawkeyes went 8-4 on the year overall, including 4-4 in league play. The Mississippi Bulldogs went 8-4 on the year, including 4-4 in the SEC.
Hawkeyes Squeak By Cornhuskers
The Iowa Hawkeyes had a solid season overall as they went 8-4, including 4-4 in the Big 10. They did enter their final two games riding a three-game losing streak, but they finished with a 63-0 road win over Illinois and a 31-28 home win over Nebraska. The Hawkeyes had a shot at the Big 10 West, but their three-game slide late in the year did them in. This is their 6th straight bowl, and they are 15-15-1 all-time in bowl games, but they have lost four of their last five. They hope to change that in this one.
Gary Barta and Coach Ferentz talk @outbackbowl | #Hawkeyes https://t.co/uFkKuQNnMT pic.twitter.com/4Dohs73bjP

— Hawkeye Football (@HawkeyeFootball) December 2, 2018
The win over the Cornhuskers was a tough one, and it took a 41-yard field goal from Miguel Recinos as time expired to win it. The Hawkeyes outgained Nebraska 419-400 in the contest, and they were led by their ground game, which churned out 266 yards at 5.9 yards per carry. Mekhi Sargent finished the season strong with 294 yards and three TDs in his last two games, including 173 yards and a TD against Nebraska. He is now up to 748 yards and nine TDs rushing. Nate Stanley had a solid season as he threw 2638 yards with 23 TDs and nine INTs on the year. Against the Huskers, he threw for 152 yards with two TDs and no INTs. The Hawkeye offense could have its struggles against a tough SEC defense in this one. It's a good thing that Iowa has one of the best defenses in the nation, and it will need to step up, especially if the offense struggles.
Coach Kirk Ferentz feels that his team is ready for this battle.
"Kirk Ferentz said the Hawkeyes' preparation is progressing 56 hours out from Tuesday's 2019 Outback Bowl matchup against No. 18 Mississippi State. "It is going fairly smoothly and we're about where we want to be," Ferentz said during a Saturday news conference alongside Mississippi State head coach Joe Moorhead at the Holiday Inn Westside.  "Hopefully we can finish out the week and be ready to go at kickoff. I can tell you from experience, this is a great bowl game on every level," said Ferentz. "The biggest thing is you know you're going to play a tough, aggressive football team on game day. That's certainly the case again this year."
The Hawkeyes enter this game ranked 76th in the nation in total offense (389.7 ypg), 68th in passing (227.7 ypg), 77th in rushing (162.0 ypg) and 47th in scoring, putting up 31.5 ppg. On the defensive side of the ball, they check in at 8th in yards allowed (290.8 ypg), 24th against the pass, (186.8 ypg), 9th against the run (104.1 ypg) and 11th in points allowed, giving up 17.4 ppg.
Bulldogs Finished With A Bang
The Mississippi Bulldogs had a bit of an up-and-down season this year. They began going 3-0, before suffering through a 1-3. After that, they played well, as they went 4-1 in their last five games, with their lone loss over that stretch coming against top-ranked Alabama. In their final two games, they beat Arkansas 52-6 at home and then won at Ole Miss by a score of 35-3. The Bulldogs are coming in with momentum. MSU s playing in its 9th straight bowl game and they are 9-2 in their last 11 bowls while going 13-8 overall.
The defense has been Mississippi State's bread and butter all year as you can see from the numbers below. In the win over Ole Miss, they allowed the powerful rebel offense to put up just three points and 189 yards of total offense, and they will be facing a much weaker offense in this one. For the record, Ole Miss is 9th in the nation in total offense, compared to Iowa, which is ranked 76th in total offense. The heart and sole of the defense has been DT Jeffery Simmons, who had 15.5 tackles for loss and a sack, plus four passes defended and he will be entering the 2019 NFL Draft but will play in this game.
"Not everyone gets a second chance, but I am so grateful I did. Thank you to Mississippi State for giving me the opportunity to play SEC football and attend this amazing school. It was a dream I never thought could come true. For the past three years at Mississippi State, I have poured my heart into everything I did on the field, in the classroom and in the community. This place taught me to never give up, and it instilled a desire and a work ethic to reach my ultimate goal. I intend to complete my degree. I have so much passion for this game, and I am ready to take the next step as I declare for the 2019 NFL Draft.

I have always been a man of my word, and I always finish what I start. Therefore, on New Year's Day, I will wear the Maroon and White one last time with my brothers and play in the Outback Bowl in Tampa. There's a saying about the Mississippi State family, "wherever you go, we go with you." I know you will be with me every step of the way, wherever this journey takes me. Thank you. Hail State Forever."
The MSU offense got better as the season went on, but they were shutout by Alabama down the stretch, and the Iowa defense may be just as tough. The Bulldogs piled up 420 yards of total offense, including 309 yards on the ground. Nick Fitzgerald threw for 111 yards and a TD, while also rushing for 117 yards and two TDs in the game. Fitzgerald has now run for 1018 yards and 12 TDs on the year. Kylin Hill had a nice game against the Rebels as he ran for 108 yards and a TD and now has 691 yards and four TDs rushing on the year. The 21st ranked ground attack of the Bulldogs against the 9th ranked run defense of the Hawkeyes will be the battle to watch in this one.
No matter the age, the excitement is all the same.

Day 7⃣ in Jackson ☑️#HailState🐶 #GoldenEggTour🏆 pic.twitter.com/2TP4Lk85PC

— HailState 🐶 (@HailState) December 1, 2018
The Bulldogs enter this game ranked 66th in the nation in total offense (402.0 ypg), 112th in passing (175.6 ypg), 21st in rushing (226.4 ypg) and 66th in scoring, putting up 29.1 ppg. On the defensive side of the ball, they check in at 3rd in yards allowed (268.4 ypg), 6th against the pass, (162.2 ypg), 10th against the run (104.2 ypg) and 1st in points allowed, giving up 12.0 ppg.
Notable Trends
Mississippi State is:
5-0 ATS in their last 5 non-conference games
9-4 ATS vs. a team with a winning record
Iowa is:
1-3-1 ATS in their last 5 neutral site games
1-7 ATS in their last 8 games on grass
Updated on Dec 31 at 11:10pm EST
Update prepared by our editoral staff
Public Money / Line Movements
Mississippi State has gone from -5 to -7 despite getting just 52% of the bets. The Sharps are helping out the line on the Bulldogs in this one.
Injury / Weather Report
No Weather Issues Expected
Iowa's Impact Injury Report
Out— TE Noah Fant (518 Yards, 7 TDs. NFL Draft)
Mississippi State's Impact Injury Report
Questionable— DB Jaquarius Landrews (21 Tackles, 4.5 TFL, 3 Sacks)
The Bottom Line What to bet on this game.
Full-Game Side Bet
The Hawkeyes played well in their final two games, but we note that one was against a bad Illinois team and the other was just a three-point win at home against a Nebraska team that will not be bowling this year. MSU is head and shoulders better than those teams and they come in with some momentum after winning four of their last five games. The Hawkeye defense has been strong this year, but I feel that the MSU defense is a bit better and they also have a slight edge on offense. The Bulldogs allowed 25 points in their last four games top teams not-named Alabama and even against the tide, they allowed just 24 points. Iowa will have all sorts of problems trying to score on this defense. Look for the Bulldogs to win by at least 10.
Prediction: Mississippi State -7
Full-Game Total Pick
With all that was discussed above, there is only one way to look with this total. The MSU Bulldogs allowed a total of 49 points over their final five games and they were tops n the nation in points allowed at 12.0 ppg. The Iowa defense comes in ranked 8th in total yards allowed and 9th in rushing yards allowed. They should slow down the MSU ground game enough, while the Iowa offense will do very little damage against the tough SEC defense. Take the Under in this one.
Prediction: Under 43.5
Half-Time Side Pick
I know that the Hawks have a great defense, but the MSU defense is a bit better and they have a clear advantage on offense. I will look for them to get off to a least a TD at the break.
Prediction: Mississippi State -4
Half-Time Total Bet
I love the Under for the entire game and I love it in the first half as well. The Bulldogs have allowed 6.1 ppg in the first half this year, while the Hawkeyes have allowed just 7.3 ppg in the first half. Look for a 10-3 lead by the Bulldogs at the break of this one.
Prediction: Under 20