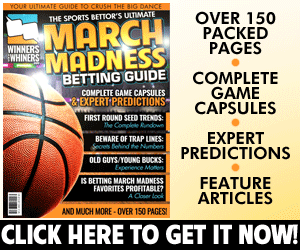 Featured Video from Scott Steehn
For another look at today's bowl game, please check out our short video:
Urban Meyer will be coaching his final game with the Ohio State Buckeyes when they go up against the Washington Huskies in the Rose Bowl on New Year's Day. Ohio State captured another Big Ten title before Meyer unsurprisingly announced that this will be his last year of coaching. The Huskies won the Pac-12 despite losing three times, ending the regular season on a four-game winning streak.
Strength vs. strength
Washington's secondary has a serious challenge coming its way in the form of Ohio State's passing attack. And that is just the way the Huskies want it. They recently faced the nation's No. 1 passing offense in Washington State, a team–an arch rival to be more specific–that UW handled 28-15. The Cougars, who average 379.8 yards through the air per game, amassed an anemic 152 passing yards in the Apple Cup. Quarterback Gardner Minshew was picked off twice and did not throw a single touchdown pass. Washington cornerback Byron Murphy had one interception against Washington State and he came up with two during his team's 10-3 victory over Utah in the Pac-12 Championship.

Now Murphy and company are going up against the second-ranked passing offense in the land. Ohio State is racking up 373 yards per game via its aerial attack and quarterback Dwayne Haskins has completed 348 of 496 passes for 4,580 yards and 47 touchdowns.
"Just knowing that [Ohio State] throws the ball a lot, that's what we like to do," Murphy said. "We like to cover receivers. That's when they make plays that we got to defend. They have a good quarterback that's going to put the ball on the money. We just have to go out there and play our game.

"We want teams to come out there and throw. Also knowing that their quarterback can throw, they have good receivers, that even puts more of a chip on my shoulder because we got to go out and actually play, complete again their best."
Ohio State offensive coordinator and soon-to-be head coach Ryan Day assessed the upcoming strength vs. strength matchup.
"They have a great scheme," Day said of the Huskies defense. "They're very, very well coached. Jimmy Lake does a great job and the whole staff does a great job. They play very hard. They're powerful up front. They don't give up a lot of big plays. Their secondary does a great job of keeping things in front of them. They break on the ball really well and opportunistic obviously in turnovers. And so they make you work the thing down the field. They're not going to give you big plays. So we're going to have to do a good job there. Stay on schedule and then do a good job in situational football."
Making a run for the roses
Meyer is out at the end of this season and defensive tackle Dre'Mont Jones is also departing, having announced earlier this week that he is taking his talents to the NFL. But both player and coach are sticking around for the Rose Bowl. Jones' decision to play is especially crucial and perhaps somewhat of a relief for Buckeye nation, as many other players both this season and in recent years have opted to skip bowls in order to prepare for and preserve themselves for the next level.
Welp! I wanted the moment to be more dramatic lol but yes I'm officially declaring for the NFL Draft. Thank you Buckeye Nation for everything that you've done for me and family. Love you guys❤️😘

P.S: I'm playing in the Rose Bowl. I have to finish what my brothers and I started. https://t.co/nBOAjJkvR7

— Dre'Mont Jones (@TheOfficial_80) December 12, 2018
Jones made the AP All-Big Ten team for the second straight year as a redshirt junior this season. He was moved inside to tackle midway through the 2017 campaign and has not looked back in 2018. Jones has 40 tackles, 8.5 sacks, one forced fumble, and one interception. He is rated the ninth-best defensive tackle on Mel Kiper's latest Big Board and is projected to be the No. 29 overall pick in Todd McShay's Mock Draft 1.0.
Even with Jones, Ohio State was already struggling to prevent opponents from racking up big plays. The Buckeyes have surrendered 24 runs of more than 20 yards, including eight of 50 or more. They head into the Rose Bowl having already allowed more total yards rushing than any other team in school history, and the opponents' average of 4.6 yards per carry is 0.2 higher than the program-worst record for a full season.
"In this day and age, people are going to hit passes, and that's something you live with," defensive coordinator Greg Schiano explained. "Can't have too many of them, but I've never had long runs like this in my career. And for a lot of different reasons. When runs break, the first 8-10 yards can be attributed to the front seven, but then it's the secondary's job to get it down. That's why they call it the secondary. And we just haven't done a very good job of that.

"We're going to have to do a good job this game because they're going to get the ball into the secondary. They run the ball very effectively. They're very patient. And as I said earlier, they have really good personnel, so when the ball does pop, we're going to need to get it on the ground for us to win the game."
Notable Trends
The Ohio State Buckeyes are:
8-2 ATS in their last 10 neutral-site games
13-3-1 ATS in their last 17 games against the Pac-12
4-1 ATS in their last five bowl games
The Washington Huskies are:
2-6 ATS in their last eight overall
1-4 ATS in their last five non-conference games
1-5 ATS in their last six games on grass
Updated on Jan 1 at 12:40am EST
Update prepared by our editoral staff
Public Money / Line Movements
The Buckeyes have gone from -5 to -6.5 while getting 81% of the bets. There may be some sharp money coming in on the Huskies, which is holding the line down.
Injury / Weather Report
No Weather Issues Expected
Washington's Impact Injury Report
Questionable— RB Kamari Pleasant (214 Yards, 2 TDs)
Ohio State's Impact Injury Report
Questionable— WR Austin Mack (331 Yards, 1 TD)
The Bottom Line What to bet on this game.
Full-Game Side Bet
This is another instance of the Big Ten champion vs. the Pac-12 champion being a mismatch on paper. Ohio State has simply been awesome since its ridiculous loss to Purdue, coming off victories over rival Michigan and then at Northwestern's expense in the conference championship. Washington's offense has cooled off of late and now must go up against perhaps the most athletic defense it has faced all season.
Prediction: Ohio State Buckeyes
Full-Game Total Pick
"I feel like these past couple games we've been making more plays on the ball which has always been a thing for our defense, getting more plays on the ball," Murphy added. "But also I feel like everyone just feels more comfortable. Everyone is going out there, keeping their head straight on everything they need to do…their assignments and all that." Washington may be able to contain the Buckeyes to some extent, but its offense has not exactly been rolling. It certainly did not do much in the Pac-12 title game against Utah. The under is 10-3 in the Huskies' last 13 overall, 4-1 in their last five at neutral sites, 9-1 in their last 10 against winning opponents, and 4-1 in their last five following a win. It is also 5-1 in the Buckeyes' last six on grass and 7-3 in their last 10 bowl games. Look for this one to stay under the total.
Prediction: Under