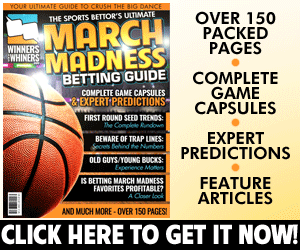 Featured Video from Scott Steehn
For another look at tonight's game, check out our brief video preview:
Marshall vs. South Florida
When and Where: Thursday, Dec. 20, Raymond James Stadium, Tampa, Fla., 8 p.m. EST.
Marshall will put its lengthy bowl winning streak on the line Thursday night at Raymond James Stadium in Tampa, where it will face South Florida in the Gasparilla Bowl.
The matchup is essentially a road game for the Thundering Herd (8-4), who have won their last six bowl appearances and are 11-2 in such games since making the jump to FBS in 1997 after winning the I-AA title the season prior. South Florida (7-5), which ended the regular season on a five-game losing skid after a 7-0 start, is trying to cap a third consecutive season with a bowl victory.
Herd's redshirt senior class looks for fourth bowl win
Marshall (8-4) finished runner-up to Middle Tennessee in the East Division of Conference USA as ninth-year coach Doc Holliday is making his sixth bowl appearance with the Thundering Herd.
Your 2018 Marshall football team captains for the @GasparillaBowl are Ryan Bee, Chase Hancock and Jordan Dowrey. #HerdFamily

— Marshall Football (@HerdFB) December 9, 2018
The Herd's regular season was fairly non-descript as they had a game at South Carolina canceled due to Hurricane Florence. Marshall, though, was offered a chance to play a 12th game at Virginia Tech — desperate to get a sixth win to become bowl eligible for a 26th consecutive season.
After wrangling a home-and-home series with the Hokies in 2023 and 2024 in exchange for the match, the Thundering Herd absorbed a 41-20 defeat Dec. 1 in which they fell behind 31-6 at halftime as Ryan Willis picked them apart for three second-quarter touchdown passes.
While the loss snapped a three-game winning streak, there are plenty of reasons to believe Marshall can further its bowl winning streak that includes six wins in the last nine years. Holliday is 5-0 in bowl games with the Thundering Herd, whose last bowl defeat was a 32-14 loss to Cincinnati in the 2004 Fort Worth Bowl.
This game is also a reunion of sorts for both the coaching staffs and a pair of players. Holiday and South Florida coach Charlie Strong were both on the Florida staff run by Urban Meyer, winning the BCS title in 2006, and Strong offered praise for his counterpart at the media day for the coaches in Tampa.
"I have a lot of respect for Doc…I've known him a long time," Strong said according to The Daily Stampede. "He was always that recruiter in Florida that everyone was talking about. I told him I said he was the first guy from out of state that everyone talked about. Look at his team right now, he has a very young team but they've been very productive they've won some big games and have played really well."
One key to Marshall playing well is wide receiver Tyre Brady. The senior, who will participate in the Senior Bowl, was a first-team all-Conference USA selection after totaling 66 receptions for 914 yards and nine touchdowns. Brady is 29 yards shy of bettering his career high of 942 set last year and ready to end his Herd career with a win.
@HerdFB WR @Tyre_Brady opening up his invitation to play in the @seniorbowl on Saturday, January 26, 2019. Tyre accepted the invitation this afternoon.#OneHerd#HerdFamily#YourBestYou#WellDeserved pic.twitter.com/P5w0bjQLZ5

— Mark Gale (@MarkGale3) December 2, 2018
"The bowl game is one more chance to suit up with my brothers and compete," Brady told the club's official website. "It is one more opportunity to play for the greatest fans in the country. And I believe the best way to prepare for the NFL is to show scouts what I can do. I can't wait to return to Florida and go for another bowl win."
Brady has a chance to become the first 1,000-yard receiver for Marshall since Tommy Shuler totaled 92 catches for 1,138 yards in 2014. One of his seven career 100-yard receiving games came in the Herd's 31-28 victory over Colorado State in last year's New Mexico Bowl as he finished with six receptions for 165 yards and had a 76-yard scoring reception.
While Tyler King led the Thundering Herd with 655 rushing yards, a knee injury thrust Brenden Knox into the starter's role late in the season. The freshman responded with 485 yards in four games and racked up 204 in the season-ending loss to Virginia Tech while finishing with three 100-yard efforts. King is expected to be available for this game, giving Marshall a two-pronged attack in the backfield.
Defensively, the Herd are led by fifth-year senior and one-time walk-on Chase Hancock. The linebacker has 98 tackles and 3.5 sacks, showing little fall-off in productivity despite playing with a broken bone in his wrist over the last month of the season.
Hancock has a chance to be part of just the fifth class in Marshall history to win four bowl games, with the others coming from 2001-03 and 2015.
This game will also be for bragging rights among brothers and long snappers Matthew and Andrew Beardall. The younger Beardall is redshirting this season for South Florida, but it will be a homecoming for the older one, who grew up two hours outside Tampa.
"I'm really excited about it," said Jay Beardall, father of Matthew and Andrew, told Marshall's official website. "The boys started talking about it about four weeks ago … I didn't think it was going to happen."
Bulls offense in state of flux after late-season struggles
South Florida (7-5) had a three-week stay in the AP Top 25 this season, climbing as high as No. 21 for two of those weeks as it was 7-0 on Oct. 20 after a 38-30 victory over Connecticut.
But it all came emphatically undone for second-year coach Strong as the Bulls dropped their final five games. An offense that averaged 35.6 points during its 7-0 start sputtered to a 20.2 mark in the final five games. South Florida scored more than 17 points in just one of its final four games and capped its regular season with a 38-10 thrashing by then-No. 8 UCF on Nov. 23.
Still, South Florida's poor finish can be ignored if the team can win its third consecutive bowl game and improve to 2-0 in bowls under Strong.
"You want to end on a good note because when you go into the offseason that gives you a chance now to get some energy into the program. It gives you energy into recruiting, but it makes the guys feel a lot better," Strong told the school's official website. "… We're going to be the only game on that night. It gives us a chance to show our program."
The offense, though, likely will feature some new wrinkles since offensive coordinator Sterlin Gilbert left to become head coach at FCS school McNeese State. Calling plays for this game is tight ends and special teams coach Justin Burke, who will be in the pressbox overseeing South Florida's offense.
"It's a bowl game, you're gonna do that no matter what," Burke told the Tampa Bay Times on Tuesday. "You get an extra 15 practices, so there's wrinkles, there are things. But in the end, we have a great offense that has been really successful here and in other places, and our guys have really responded to that offense."
Who runs those plays, however, is still uncertain. Blake Barnett missed two of South Florida's last three games with a shoulder injury, and the quarterback's status may not be determined until right before kickoff. Barnett threw for 2,498 yards and 11 TDs with 11 interceptions and added another eight touchdowns rushing.
If he cannot go, Chris Oladokun and Brett Kean could be splitting snaps under center. The pair combined for just 113 passing yards in South Florida's season-ending loss to UCF, with Oladokun throwing a touchdown pass and an interception.
The unsettled quarterback situation will put more pressure on running backs Jordan Cronkrite and Johnny Ford to produce. Cronkrite enjoyed a breakout season with 1,095 yards and nine TDs while the diminutive freshman Ford — who is 5-foot-5 — proved an effective change of pace back by contributing 737 yards and eight touchdowns while averaging 7.1 yards per carry.
Johnny Ford is now at 7/164/3 #Devywatch pic.twitter.com/D5AKPyWVLs

— Greg Brandt (@devywarehouse) October 21, 2018
South Florida did not have any receivers with more than 625 yards, but four had at least 440. Junior tight end Mitchell Wilcox, who has 40 receptions for 506 yards, could be eyeing the bowl game as a potential springboard for the NFL Draft.
.@USFFootball TE @wilcox_mitchell speaks with the media about his all-conference selection #USF pic.twitter.com/W7Qjvg57XX

— Brian Hattab (@brianhattab33) December 11, 2018
"And I'll be very frank, there is an opportunity," said Wilcox, who has been dealing with ankle injuries all season, to the Tampa Bay Times. "But right now, all I'm focused on is the (Gasparilla) bowl game and helping my team and sending out these seniors right."
Notable Trends
South Florida is:
3-8 ATS in its last 11 games following a straight up loss of more than 20 points.
1-4 ATS in its last five games vs. Conference USA opponents.
3-7-1 ATS in its last 11 home games vs. teams with an above-.500 road record.
Over/Under:
The under is 9-3 in its last 12 games following a double-digit loss at home.
The under is 21-9-1 in its last 31 games following a straight up loss.
The under is 8-3 in its last 11 home games.
Marshall is:
6-0 ATS in its last six bowl games.
21-8-1 ATS in its last 30 non-conference games.
8-2-1 ATS in its last 11 games after allowing 40 or more points in its previous game.
Over/Under:
The under is 5-2 in its last seven bowl games.
The under is 5-2 in its last seven games as a road favorite between 0.5 and 3.0 points.
The Bottom Line What to bet on this game.
Full-Game Side Bet
Marshall appears to be healthy at all the right positions, especially at running back with the potential 1-2 punch of King and Knox. But what makes the Thundering Herd a strong pick is their defense against a South Florida offense completely unsettled at quarterback and in general with Gilbert moving onto McNeese State.
The Herd held three of their previous five opponents to 13 or fewer points before the loss to Virginia Tech, and one of those games was a 31-7 romp over high-powered Florida Atlantic, which averaged 31.1 points.
While South Florida has a strong running tandem of its own with Cronkrite and Ford, Marshall has yielded just 103.9 yards per game on the ground while limiting opponents to 2.9 yards per carry. The Herd have also yet to allow a 100-yard rusher on the season.
Momentum appears to be on the side of Marshall, which should stampede to a seventh consecutive bowl victory while Holliday improves to 6-0 in bowl games at the Conference USA school.
Prediction: Pick: Marshall -2.5
Full-Game Total Pick
The over/under is a challenging pick for this game, even with Marshall allowing just 22.0 points per game. South Florida's offense, though, is struggling so severely that the under is the proper lean, especially with Barnett's status still up in the air. Hopefully, you jumped on this number early because it has since dipped to 52 closer to kickoff.
Prediction: Pick: UNDER 55 points
Full-Game Prop Bet
It is very hard to trust the Bulls offense considering their late-season fade, Barnett's status and a Marshall defense that can take away South Florida's other strength running the ball. Burke has a lot on his plate for play-calling, and his task will not be made any easier if Barnett cannot play. Four touchdowns feels too big an ask for South Florida, even with the extra practice time.
Prediction: Pick: South Florida UNDER 25.5 points
Half-Time Side Pick
Though this is essentially a home game for South Florida, the Bulls have not exactly enjoyed home-field advantage all that much this season. They led in only two of their five games at Raymond James Stadium against FBS opponents, and their largest lead was only four points.
Additionally, they trailed by 24 and 14 points after two quarters in their two home games during their five-game skid and led by more than two points at halftime just once in those five defeats.
Marshall was a cumulative plus-22 on the road in its five road games before mailing it in at Virginia Tech and allowed more than 10 points just once in the first two quarters of those five games. The Herd appear to be a good value pick giving less than a field goal for the first 30 minutes.
Prediction: Pick: Marshall -1.5
Half-Time Total Bet
This is a confidence pick in Marshall's defense, which gave up an average of 9.4 points in its five road games before the Virginia Tech make-up game. South Florida also averaged 9.4 points in its five home games against FBS teams but totaled only 13 points in the final three while giving up 51 in those contests.
Prediction: Pick: UNDER 26 points
Half-Time Prop Prediction
When debating between this pick or whether the teams will score in the first 5:30 of the contest, a curious pattern emerged that South Florida did not score in the first 5:30 of any of its five home games versus FBS teams. The Bulls also failed to score first in four of those five contests.
Additionally, Marshall scored first in four of its six road games, with the make-up game against Virginia Tech one of the two it fell behind. At this point, being all in on the Herd coupled with their track record in bowl games, this is a logical pick.
Prediction: Pick: Marshall to score first (-125)