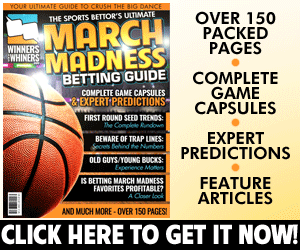 Featured Video from Scott Steehn
For another look at today's bowl game, check out our brief video:
Wake Forest vs. Memphis
When and Where: Saturday, Dec. 22, Legion Field, Birmingham, Ala., Noon EST.
Mike Norvell will be on the Memphis sideline Saturday against Wake Forest, but only one of his coordinators will be with him at the Birmingham Bowl.
Norvell, who was linked to more than one opening at a Power 5 conference school, took to Twitter to announce he would be returning for a fourth season as he tries to lead the Tigers (8-5) to their first bowl win since they defeated BYU in the 2014 Miami Beach Bowl.
This is the fifth straight year Memphis is going bowling, having lost the previous two under Norvell and one under predecessor and current Virginia Tech coach Justin Fuente.
Wake Forest (6-6) is looking to cap its season with a bowl victory for the third straight year after wins in the Military Bowl in 2016 and the Belk Bowl last year.
Deacons suffer blow with Dortch out
While Memphis will be without its top offensive player, Wake Forest will have to make do without its top player on that side of the ball as well.
Greg Dortch, who was a second-team AP All-American and led the ACC with 1,750 all-purpose yards, suffered a finger injury in Wake Forest's season-ending 59-7 rout of Duke that made the Demon Deacons bowl eligible and was unable to shake off the injury enough to coach Dave Clawson's satisfaction.
"He has a hand injury and he's not going to be cleared," Coach Dave Clawson said Friday at a news conference for today's Birmingham Bowl against Memphis at Legion Field. "He's had a great season."
Dortch finished with 89 catches for 1,078 yards and eight TDs — his receptions and yardage totals the second-highest single-season marks in school history. The sophomore missed out on Wake's 55-52 Belk Bowl victory over Texas A&M last year due to a season-ending injury suffered in his best performance of 2017 — a 10-catch, 167-yard effort with four touchdowns against Louisville.
Once again, congratulations to Greg Dortch, who is in Charlotte tonight to receive @theACC's Brian Piccolo Award! #GoDeacs pic.twitter.com/ufqBYRthgz

— Wake Forest Football (@WakeFB) December 1, 2018
With Dortch unable to play, redshirt freshman Sage Surratt becomes Wake's top receiving option as he totaled 39 catches for 568 yards and three touchdowns. Alex Bachman, who had 30 receptions for 370 yards, would move into the slot and also take on return duties.
Jamie Newman, who became a starter when Sam Hartman suffered a season-ending leg injury, threw for 680 yards and eight touchdowns as a starter in Wake Forest's last three games, going 2-1.
Cade Carney needs 46 yards to reach 1,000 rushing yards, but the Demon Deacons could get back senior running back Matt Colburn II for this contest after he missed the last two games due to injury. Colburn had 698 yards in 10 games, and the senior is 33 yards shy of 2,500 for his career.
Norvell stays, but coordinators have new jobs
With two tweets last week, Norvell brought a sigh of relief to the Memphis community as he announced he would be returning to the two-time American Athletic Conference winners for the 2019 season.
Stop speculating that I'm going anywhere else, I told you I have one of the BEST jobs in the country and I love me some #Memphis #StripeUp #TigerFam #KeepCLIMBing #901Love #MemphisRising https://t.co/Gf9iwDv23l

— Mike Norvell (@Coach_Norvell) December 10, 2018
Norvell has gone 26-13 since arriving in Memphis from Arizona State, but like any program that achieves success, he will have to fill some vacancies on his staff as both his offensive coordinator and defensive coordinators found new jobs. Offensive coordinator Kenny Dillingham was tabbed by Auburn to be its offensive coordinator, and though defensive coordinator Chris Ball will be the next head coach of Northern Arizona, he is staying with Norvell for the bowl game before taking over in Flagstaff.
"For Chris to go to one of the best FCS schools in the country to be their head coach— it's something that he's aspired to do for a long time," Norvell told the Memphis Commercial Appeal. "I'm just glad he could achieve that and we can be a small part of that journey for him."
With Dillingham already at Auburn, Norvell is adding quarterbacks coach to his responsibilities. Norvell was already calling plays for a high-powered Tigers offense averaging 43.6 points and 534.3 yards. Tight ends coach Will Hall also left, getting a promotion to be Tulane's offensive coordinator, but Norvell promoted from within to fill that spot as Tony Tokarz will serve as interim tight ends coach and is a full-time offensive assistant.
Norvell, though, will have to game plan without standout running back and AP All-American Darrell Henderson, who led all FBS players with 2,328 all-purpose yards and 25 touchdowns and shared the lead with 22 rushing scores while rolling up 1,909 yards on the ground. Henderson, who finished second to DeAngelo Williams in every major rushing category in school history, announced his intentions to enter the NFL Draft and will skip this game.
Thank you Memphis!!🙏🏾🙌🏽🎱 pic.twitter.com/OfKW1iTHpp

— Darrell Henderson Jr (@DarrellH8) December 12, 2018
"His three years here, that's something we always talked about. Taking that next step and going to the next level," running back Patrick Taylor Jr. said. "I'm so proud of him and all the work that he's put in to get to that point."
Taylor is perhaps the best fallback option Norvell could have considering the junior finished with a career-best 1,012 yards and 15 touchdowns as he split carries with Henderson. Taylor also had 102 total yards in Memphis' 21-20 loss to Iowa State in last year's Liberty Bowl.
Brady White, who was at Arizona State before reuniting with Norvell, threw for 3,125 yards and 25 TDs in his first season under center for the Tigers. Damonte Coxie was his favorite target as the sophomore enjoyed a breakout season with 66 catches for 1,104 yards and seven scores.
Defensively, Memphis allowed 31.5 points per game and were on the receiving end of a 56-41 thrashing by unbeaten and No. 7 UCF in the AAC title game on Dec. 1.
Notable Trends
Memphis is:
7-3 ATS in its last 10 games following an ATS loss.
8-3 ATS in its last 11 games after allowing 450 or more yards in its previous game.
22-8 ATS in its last 30 games after totaling 450 or more yards in its previous game.
Over/Under:
The over is 10-1 in its last 11 non-conference games.
The over is 10-1 in its last 11 games after totaling 450 or more yards in its previous game.
The over is 6-1 in its last seven games after allowing 40 or more points in the previous game.
Wake Forest is:
0-6 ATS in its last six games following a straight up win.
2-7 ATS in its last nine games vs. above-.500 teams.
1-5-1 ATS in its last seven games as an underdog between 3.5-10 points.
Over/Under:
The over is 5-1 in its last six non-conference games.
The over is 9-4 in its last 13 games vs. above-.500 teams.
The Bottom Line What to bet on this game.
Full-Game Side Bet
Despite all the coaching changeovers and the absence of Henderson in this game, Memphis is still the better team and also has a 1,000-yard rusher it can still unleash in Taylor. The fact Norvell is calling the offense means the continuity on that side of the ball remains.
Not having Dortch is simply too much for the Deacons to overcome because it puts more pressure on an already-stressed defense that allowed 35.6 points per game prior to beating Duke.
Prediction: Pick: Memphis -3.5
Full-Game Total Pick
Both teams have porous defenses, but without Dortch the hedge is Wake Forest falls off the scoring pace Memphis will set. The Tigers should be able to maintain most of their offensive proficiency despite Henderson's absence — they are averaging 285.5 yard rushing and 6.6 yards per carry in part because of Taylor.
Wake Forest is a more unproven commodity at both quarterback in Newman, though it did average 33.0 points in his three starts.
Prediction: Pick: UNDER 73.5 points
Full-Game Prop Bet
Memphis has been held under 28 points just twice this season, and while Henderson is gone, the one thing in common Tulane and Navy had in accomplishing that feat was holding onto the ball for 39-plus minutes.
By comparison, Wake's average time of possession this season was just over 28 minutes, which means more possessions for Memphis, which means more chances to score points.
Prediction: Pick: Memphis OVER 38.5 points
Half-Time Side Pick
A confidence pick in the Tigers, the feeling that giving less than a field goal is too good to pass up. And coming off a loss to UCF in which it scored 38 first-half points and loss, Memphis will probably come out of the blocks hot.
Prediction: Pick: Memphis -2
Half-Time Total Bet
Though Wake Forest will not likely be able to match Memphis point for point, the Tigers defense is still not good enough to completely stifle the Demon Deacons. Wake should be good for a couple of first-half touchdowns to help the cause and hit the over.
Prediction: Pick: OVER 37.5 points
Half-Time Prop Prediction
Another confidence pick in Memphis, which went over 19.5 points on eight of 12 occasions against FBS teams this season.
Prediction: Pick: Memphis OVER 19.5 points