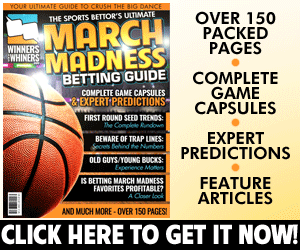 Featured Video from Scott Steehn
For another look at today's First Responder's Bowl, check out our short video:
Bowl: Servpro First Responder Bowl
Where:  Dallas, Texas (AT&T Stadium)
The college football bowl season continues this afternoon and the Atlantic Coast Conference will square off with the Mountain West Conference as the Boston College Eagles duke it out with the Boise State State Broncos.
The Boston College Eagles went 7-5 overall, including 4-4 within the ACC. The Boise State Broncos had another solid season as they went 10-3 overall, including 7-1 in league play.
Eagles Look To Finish On A High Note
The Boston College Eagles had a solid season overall, but they are not coming into this game with momentum. Boston College has lost their last three games in a row, which includes a 42-21 home loss to the Syracuse Orange to finish out the regular season. The Eagles will be looking for a win in this one just to head to the offseason on a positive now, but it will not be easy as the Broncos have been on a roll of late.
Still, Coach Steve Addazio is very excited for an opportunity to play a team with such a storied past.
"We're excited to get out to Dallas to play Boise, a storied team that has had a bunch of 10-win seasons and competed for conference championships," Boston College coach Steve Addazio said after the matchup was announced. "Exciting football team. A team that's got a tremendous history."
The Eagles pride themselves on their defense, but it was non-existent in the loss to the Orange as they allowed 575 yards of total offense in that game, including 362 yards through the air. The pass defense has not been good all year and they will now face Brett Rypien, who has a big arm and plenty of weapons to work with. The Boston College offense has had some good moments this year, but they came in averaging just 297 ypg and 16.3 ppg over their last three games.  It will not get easier against a tough Boise defense. The offense has been led by AJ Dillon, who has rumbled for 1108 yards and 10 TDs on the year. He could struggle some in this one as the Broncos are 23rd against the run. Anthony Brown has not been spectacular under center as he has thrown for 2131 yards with 20 TDs and nine INT on just a 55.34% completion rate. He will have to be better in this game, especially if the Broncos are able to shut down the run.
🎥 Coach Addazio meets the press to discuss BC's fifth bowl appearance in six seasons against No. 23 Boise State in the @FRBowl https://t.co/8YrFA1HfuT#WeAreBC

— BC Football (@BCFootball) December 2, 2018
The Eagles enter this game ranked 65th in the nation in total offense (404.4 ypg), 79th in passing (215.2 ypg), 51st in rushing (189.2 ypg) and 43rd in scoring, putting up 32.0 ppg. On the defensive side of the ball, they check in at 72nd in yards allowed (403.2 ypg), 97th against the pass, (247.8 ypg), 52nd against the run (155.3 ypg) and 54th in points allowed, giving up 25.7 ppg.
Boise To Play In 17th Consecutive Bowl
Playing in Bowl games have been commonplace for the Broncos as they will be playing in their 17th consecutive one and their 19th overall. Boise also knows how to win bowl games once they get there as they have gone 12-6 all-time in those games. The Broncos went 10-3 on the year, but they fell short in the Mountain West Conference title game as Fresno State beat them 19-16 in OT. The Broncos had won their previous seven games in a row, averaging 36.8 ppg in the process. It is their 3rd year in a row that they have posted at least 10 wins in a season.
With as good as the offense is, Coach Brian Harsin has his concerns about the Boston College defense, especially their two defensive ends in Zach Allen and Wyatt Ray.
"They've got a couple defensive ends that are as good as we've seen. … Zacxh Allen gets a ton of the attention because he's a big guy that doesn't move like a big guy," Harsin said. "He's got this savvy about him. Very impressive. Wyatt Ray is equally as good. He is not as big as Allen, but he's got his own set of skills and very successful at what he does."
As I stated above, the offense had been hot down the stretch, but it didn't show up in their loss to the Bulldogs as Boise had just 350 yards of total offense in the game. They did run for 225 yards, which is a bit out of character for them, but it was hard to throw in the game as bad weather had an impact. Alexander Mattison had a huge game as he ran for 200 yards and a TD in the loss. He now has 1415 yards rushing, which is 7th in the nation. Brett Rypien will look to bounce back after hitting just 15.31 passes for 125 yards and a TD in the loss. He has thrown for 3705 yards with 30 TDs and only seven INTs on the year and he could have a big game against BC's 97th ranked pass defense.
Practice #1 is in the 📚 here in Dallas!

Thanks to @SMU_Football for sharing their home with us!#BleedBlue pic.twitter.com/vfAIPFF7dZ

— Boise State Football (@BroncoSportsFB) December 22, 2018
The Broncos enter this game ranked 23rd in the nation in total offense (459.5 ypg), 17th in passing (292.0 ypg), 65th in rushing (167.5 ypg) and 25th in scoring, putting up 35.4 ppg. On the defensive side of the ball, they check in at 39th in yards allowed (355.9 ypg), 74th against the pass, (233.0 ypg), 23rd against the run (122.9 ypg) and 35th in points allowed, giving up 22.1 ppg.
Notable Trends
Boise State is:
10-4 ATS in their last 14 games after scoring less than 20 points in their previous game.
7-3 ATS in their last 10 bowl games
Boston College is:
2-7 ATS in their last 9 bowl games
1-9 ATS in their last 10 games in December
Updated on Dec 25 at 8:50pm EST
Update prepared by our editoral staff
Public Money / Line Movements
The Line has gone from Boise State -3.5 down to -2.5, despite the fact that they have gotten 53% of the bets. The Sharps are all over the Eagles in this one and it may be because of the sloppy weather that is expected, which will favor the ground game of the Eagles.
Injury / Weather Report
Wind, Rain & possibly Thunderstorms are expected during the game. That could favor the ground and pound style of Boston College.
Boston College's Impact Injury Report
Questionable— RB AJ Dillon (1108 Yards, 11 Total TDs)
Boise State's Impact Injury Report
Questionable— WR John Hightower (504 Yards, Eight Total TDs), DB Kekoa Nawahine (71 Tackles), DB Tyreque Jones (33 Tackles), WR Khalil Shakir (170 Yards, Two Total TDs).
The Bottom Line What to bet on this game.
Full-Game Side Bet
I like the Broncos a lot in this one. They are off a bad loss to Fresno State in the MWC Title game, but they had won their previous seven games in a row and they averaged 36.8 ppg in those games. The Eagles come in having lost their last three games in a row and they have averaged just 16.3 ppg in those games. BC will not have enough offense to keep up with an angry Bronco team that scored just 16 points in their last game. Rypien will bounce back against a bad pass defense and the underrated Bronco defense will keep a struggling BC offense under wraps.
Prediction: Boise State -3
Full-Game Total Pick
The BC offense struggled down the stretch as they put up just 16.3 ppg over their last three games and they will struggle to score in this one against a Boise defense that is very underrated. The Boston College defense has not been great this year, but with extra prep time, they will make just enough stops to keep this one Under the total. The Under is 11-4 in Boston College's last 15 games following an ATS loss and 6-0 in Boise State's last six games after allowing less than 20 points in their previous game.
Prediction: Under 55.5
Full-Game Prop Bet
This game should be a low scoring game overall, especially with bad weather expected. The Offenses will take some time to get going in this one and that means that we won't see scoring until the 2nd half of the first quarter of this one.
Prediction: Scoring In First 5:30– No (-130)
Half-Time Side Pick
I still like the Broncos to take and cover the game outright, but I like the Eagles to take a slim lead into the break. There is bad weather expected and we may see thunderstorms late in the first half. That could stop play with the Eagles holding the lead and they should keep it through the end of the first half once play starts up again.  The Broncos should have a better 2nd half, but they will trail by at least a FG at the break.
Prediction: Boston College +0.5
Half-Time Total Bet
Bad weather is expected and that will make for a low-scoring game overall, especially in the first half. This will be a sloppy track that these teams play on and it will take some time for the offenses to get going. I will look for a 10-7 lead by the Eagles at the break.
Prediction: Under 25