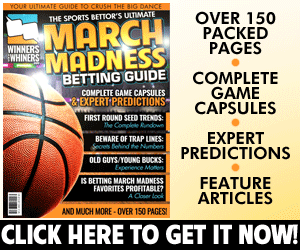 Featured Video from Scott Steehn
For another look at today's Quick Lane Bowl, check out our short video:
When and where: December 26, 2018, Ford Field, Detroit, MI, 5:15 PM ET
Before ushering in the Geoff Collins era, the Georgia Tech Yellow Jackets will end their 2018 season competing for the Quick Lane Bowl on December 26 against the Minnesota Golden Gophers. The Yellow Jackets (7-5) saw their four-game win streak snapped at the end of the season in a loss to Georgia. They'll face a 6-6 Golden Gophers team coming off a signature win over Wisconsin.
The axe returns to Minnesota
Minnesota's win over Wisconsin at the end of the season was bigger than anything that could ever come out of the Quick Lane Bowl. They managed to knock off a conference rival that had beaten them 14 consecutive times and retake possession of Paul Bunyan's Axe. Even if the Golden Gophers go on to win their third bowl game in four years, it'll be hard replicating that feeling of standing victorious at Camp Randall Stadium.
It wasn't the team's best season by a long shot. They finished with a 6-6 record and endured some ugly losses along the way, but they remained persistent in their pursuit of success and came away with the win that really mattered.
"The entire state of Minnesota, this is all for you."

No weekly press conference today, but you can watch Coach Fleck's post game interview with @BigTenNetwork from Saturday night. pic.twitter.com/WUyjQbagXK

— Minnesota Football (@GopherFootball) November 27, 2018
Freshman running back Mohamed Ibrahim carried the team with his legs for 121 rushing yards and one touchdown. Bryce Williams also contributed 50 yards on the ground and two touchdowns. Return man Demetrius Douglas, another freshman, returned a punt for a 69-yard touchdown.
On the defensive side of the ball, Minnesota managed to hold the Badgers to only 15 points, while also forcing Wisconsin quarterback Alex Hornibrook into playing his worst game of the season. The Golden Gophers came out on top in the end 37-15 and wrapped up a bowl spot after missing out last season.
"I'm really proud of our football team—a team that found a way to get 6-6, the youngest team in America," Minnesota coach P.J. Fleck said at a press conference. "All of the adversity we had and some of our best players being hurt and being out since the beginning of the season. A lot of adversity coming their way—the way they were able to handle that, the last three games winning two of three, two against two really good bowl teams and one against the Big Ten West champs. It's been a tremendous year. …Now, Georgia Tech presents a lot of different challenges where you have to switch up your defense, not necessarily play your defense."
Georgia Tech returns to a bowl game
The Yellow Jackets were once a model of consistency in bowl game appearances during a 17-year run. That has obviously changed as the team has only been bowl eligible twice in the last four years. They missed out on an opportunity to play at a prestigious venue in 2015 after finishing the season with a 3-9 record. Last year, they were left off the invitation list with a 5-6 record.
Things have been far from perfect in 2018 for Georgia Tech, but they did manage to play themselves back into the bowl picture by going 7-5 and knocking off Miami, Virginia Tech and Virginia in the process.
The regular season ended on a low note with them being blown out on the road 45-21 by Georgia. That loss likely feels less painful at this point after watching Georgia nearly topple No. 1-ranked Alabama in the SEC Championship.
Quarterback TaQuon Marshall's mobility in the backfield was completely contained and shut down by Georgia's suffocating defense. He finished the game with 69 passing yards and one touchdown, along with 20 carries for 39 rushing yards. Georgia managed to hold the Yellow Jackets to only 219 yards of total offense. To put that shockingly bad statistic into perspective, Georgia quarterback Jake Fromm only attempted 16 passes and threw for 175 yards with his arm alone.
When asked what the Yellow Jackets expect from Minnesota, Georgia Tech coach Paul Johnson admitted the team expects a significant challenge.
"Minnesota will present a great challenge," said Johnson, per the Winona Daily News. "I have a lot of respect for Coach Fleck, and I'm sure he'll have his team ready to play. I'm excited to have the opportunity to coach this team one last time — it should be a great game. When you play a more traditional style of offense, that's what your defense is made to stop. … When you get a triple-option team, everything changes. People are going to play possibly different positions. You're going to see some people who haven't played a lot play more."
Notable Trends
Yellow Jackets are 25-11-1 ATS in their last 37 games after allowing less than 170 passing yards in the previous game
Yellow Jackets are 4-0-1 ATS in their last 5 neutral site games
Yellow Jackets are 5-1 ATS in their last 6 games played in December
Golden Gophers are 2-5-1 ATS in their last 8 games after a straight up win
Golden Gophers are 4-9-3 ATS in their last 16 games after accumulating more than 200 rushing yards in the previous game
Golden Gophers are 0-4 ATS in their last 4 games after an ATS win
Golden Gophers are 2-8 ATS in their last 10 games after a straight up win of more than 20 points
Updated on Dec 25 at 10:50pm EST
Update prepared by our editoral staff
Public Money / Line Movements
The Line has gone from -3.5 up to -5.5 and that is consistent with the fact that they have gotten 77% of the bets.
Injury / Weather Report
Dome Stadium
Minnesota's Impact Injury Report
Out— DB Antonio Shenault (42 Tackles), LB Blake Cashman (104 Tackles, 15 TFL's, 2.5 Sacks), OL Donnell Greene
Questionable— DB Terell Smith (41 Tackles)
Georgia Tech's Impact Injury Report
Questionable– DB Lamont Simmons (26 Tackles)
The Bottom Line What to bet on this game.
Full-Game Side Bet
Longtime Georgia Tech head coach Paul Johnson is riding off into the sunset into retirement after this game. So this is the team's last chance to add to their hardware, while also giving their head coach a proper sendoff. Hopefully, the Golden Gophers are content with their Axe because they won't be leaving Detroit with the Quick Lane Bowl trophy.
Marshall will find Minnesota's defense much more susceptible to Georgia Tech's run-heavy offense. All of those option plays that were easily sniffed out by the Bulldogs will prove more effective against a Golden Gopher defense giving up an average of 170.7 rushing yards per game. It doesn't help matters that Minnesota's leading tackler, Blake Cashman, is expected to sit out the final game of the year in preparation for the NFL Draft next April.
The senior linebacker had 104 total tackles and 2.5 sacks on the year. That kind of production isn't easily replaced, especially on a team that was already lacking in high-end defensive talent in the first place. Along with an offensive advantage, Georgia Tech should also have a leg up on defense. They are underrated on that side of the ball with a unit allowing an average of 367.8 total yards per game, which ranks 45th in the country.
I don't expect them to shut down Minnesota's offense completely, but they'll do enough to ensure they go home with the trophy.
Prediction: Georgia Tech Yellow Jackets (-6)
Full-Game Total Pick
The over is 6-2-1 in the Yellow Jackets' last nine games overall and 6-2 in their last eight after a straight up loss. Georgia Tech has the No. 21-ranked scoring offense in the league, and on the other side of the ball, they have the 86th-ranked scoring defense. That's a fairly significant discrepancy between the two. Minnesota won't be able to stop the bleeding on defense, but their offense should force a little bleeding as well from Georgia Tech's defense. Take the over in this game.
Prediction: Over (60)