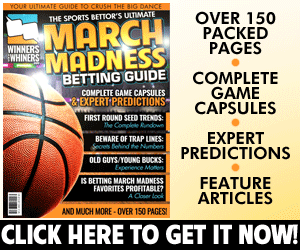 Featured Video from Scott Steehn
For another look at today's Cheeze-It Bowl, check out our short video:
The Pac-12 does battle with the Big 12 in a bowl matchup from the Valley of the Sun. The Cal Golden Bears take a short trip as they battle the TCU Horned Frogs in the Cheez-It Bowl on Wednesday, December 26. Cal had won four of five before getting upended in the battle for the Stanford Axe, losing 23-13 at home in their regular season finale on December 1. TCU seemed dead in the water at 3-5 but won three of their last four games, including a 31-24 home win over Oklahoma State in their finale, to get to 6-6 on the year. This marks the first time that the two schools have ever met on the gridiron.
Cal Golden Bears Seek Win in Bowl Game
Cal had won four of five but ran out of steam against Stanford as they were unable to generate much offensively. The Golden Bears hope to get back on track in the bowl game here to close their season strong. Cal was down 10-0 after the opening quarter and couldn't draw closer than 10-6 in the game. The Golden Bears couldn't find the end zone until just 10 seconds remained in the contest. Cal outgained Stanford 352-329 in the game and had 18 first downs to the Cardinal's 16. The Golden Bears lost the time of possession 32:42 to 27:18 and committed three turnovers while forcing just one takeaway in the game.
Regular Season ✔️

But we're not done yet. We find out our bowl destination today! #EarnIt pic.twitter.com/nzd6c0EbB3

— Cal Football (@CalFootball) December 2, 2018
The Golden Bears are putting up 187.7 yards per game through the air this season while they contribute 162.5 yards per contest on the ground. Cal enters this game 111th in the nation in scoring offense with 22.8 points per game and 24th in scoring defense as they allow 21.2 points per contest. Brandon McIlwain is 80 of 129 passing for 763 yards with two touchdowns and eight interceptions. He is second on the team with 402 rushing yards plus four touchdowns. Chase Garbers is 147 of 241 passing for 1,413 yards with 14 touchdowns and seven picks while adding 398 rushing yards and a score. Ross Bowers hit eight of 17 throws for 56 yards. Patrick Laird is the lead back in the ground game as he has run the ball 216 times for 932 yards and five touchdowns: he is tied for the team lead with 50 receptions for 291 yards plus four scores. Vic Wharton III has reeled in a team-high 50 passes for 502 yards and a score while Kanawai Noa has 28 grabs for 326 yards plus two scores. Maurice Ways has 31 receptions for 346 yards and a score. Greg Thomas has booted all 31 extra points and 12 of 17 field goal attempts this season with a long of 46.4.
Justin Wilcox, head coach for Cal, thinks his team is ready for this bowl game.
"I want them to enjoy the experience," Wilcox said. "I think the thing that will help us enjoy it the most is going out and playing well. Over the course of the year, I think the character of the team has gotten stronger and stronger," he said. "I think it showed up in terms of how we finished the season. We went through some tough times there, had some adversity we had to battle through. I'm really proud of them for that."
The team also announced that Vic Wharton III, the team's leading receiver, has opted not to remain with the team for the bowl game, which will impact the passing game.
TCU Horned Frogs Hope to Continue Strong Finishing Kick
TCU closed the season strong with three wins in their final four games, including their win over Oklahoma State in their finale, to get to the .500 mark on the year. The Horned Frogs try to make it three straight wins to end the year here. TCU led 7-3 at the half but took control with a 17 point run in the third quarter to go up 24-3. The Horned Frogs didn't see the lead drop below seven to earn the win. TCU owned a 423-280 edge in total offense, rolled up a 22-15 advantage in first downs and dominated time of possession by a 39:06 to 20:54 margin. TCU forced two turnovers, including a scoop six, while committing just one giveaway.
Our @TheJalenReagor is the 𝗼𝗻𝗹𝘆 receiver in @Big12Conference and #TCU history to rush for 100+ yards and have 90+ yards receiving in a single game.

Watch every touch of his 233 all-purpose yard performance here. #SlideReag pic.twitter.com/1CxPMg0eeO

— TCU Football (@TCUFootball) November 30, 2018
The Horned Frogs are putting up 226.1 yards per game through the air while racking up 148.5 yards a game on the ground. TCU is 97th in the FBS by piling up 24.7 points a game and stands 45th in the nation by allowing 24.4 points per contest. Shawn Robinson has completed 124 of 204 passes for 1,334 yards with nine touchdowns against eight interceptions while adding 230 yards and three scores on the ground. Michael Collins is 79 of 140 for 1,059 yards with six touchdowns against two interceptions plus 111 rushing yards and three scores while Grayson Muehlstein is 28 of 43 for 328 yards plus three scores. Darius Anderson leads the team with 124 carries for 598 yards plus three scores while Sewo Olonilua has 103 carries totaling 441 yards and a touchdown. Jalen Reagor leads the Horned Frogs with 72 receptions for 1,061 yards and nine scores this season. KaVontae Turpin (29 grabs, 410 yards, three TD) and Taye Barber (30 receptions, 300 yards, two TD) are good options as well. Jonathan Song is 24 of 25 on extra points and hit eight of 11 field goals with a long of 46. Cole Bunce is 12 of 12 on extra points and booted four of eight field goals with a long of 41 this season.
This is not one of the Gary Patterson's better TCU teams but they scrapped to get here after could have easily folded the tent.
"It's been one of the more interesting years we've ever had in my 21 years here at TCU," Patterson said. "At 4-6, a lot of people would've quit but we found a way to win two ballgames and hopefully another one. We have a chance to win four of the last five. I think Muehlstein will [worry about the right things]. We're trying to get to a winning season here. We're trying to get to 7-6. You know, we were 4-6, we were sitting a long ways from that [winning season]."
Notable Trends
Horned Frogs are 6-0 Over last 6 vs. Pac-12.
Horned Frogs are 4-1 Over last 5 neutral site games.
Golden Bears are 1-5 ATS in their last 6 games in December
Golden Bears are 1-5 ATS in their last 6 neutral site games
Updated on Dec 25 at 11:30pm EST
Update prepared by our editoral staff
Public Money / Line Movements
The line has gone from TCU -2 to Cal -1, despite the fact that the bets have been split down the middle 50/50. The Sharps are all over the Bears in this one.
Injury / Weather Report
Retractable Roof
TCU's Impact Injury Report
Out– RB Darius Anderson (598 Yards, Three TDs)
Doubtful— QB Michael Collins (1059 Yards, Six TDs, Two INTs)
Questionable— OT Austin Myers
California's Impact Injury Report
Questionable– WR Kanawai Noa (321 Yards, Two TDs)
Out– WR Vic Wharton III (502 Yards)
The Bottom Line What to bet on this game.
Full-Game Side Bet
TCU battled through injuries and earned their 19th bowl bid in the 21 years that Patterson has been the head coach of the program. The Horned Frogs have a dynamic receiver in Reagor who can burn the best secondaries that the nation has to offer. Cal has talent but they're dealing with a stiff defense. Seeing that the Golden Bears were held to 15 points or less six times on the season, it might be a challenge for them to do much damage here. Look for TCU to carve out a win in this contest.
Prediction: TCU Horned Frogs Pick 'Em
Full-Game Total Pick
Both teams had solid ends to the season but with their bowl eligibility hanging in the balance and the fact that they've had to battle through injuries, you have to be impressed with TCU. The Horned Frogs could have mailed it in at 3-5 but regrouped to win three of their final four to reach the .500 mark on the year. Cal had won four of five before losing to Stanford. The Golden Bears are going to have their work cut out for them in this one: which team prevails in the bowl?
The over is 7-1 in the Golden Bears' last 8 vs. Big 12 opponents, 9-2 in their last 11 neutral site games and 7-2 in their last nine bowl games. TCU has seen the over go 6-0 in their last six games against the Pac-12, 4-1 in their last five non-conference games and 4-1 in their last five neutral site games. Given the fact that the Horned Frogs have turned things around of late and this one squeezes over the number.
Prediction: Over 40.5