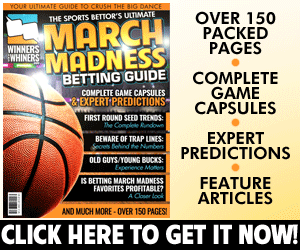 Featured Video from Scott Steehn
For another look at today's bowl game, check out our short video:
The Purdue Boilermakers will take on the Auburn Tigers at Nissan Stadium in the 21st edition of the Music City Bowl in Nashville, Tennessee.
This will be the first-ever meeting between these two teams. Purdue has already sold out its allotment of tickets heading into this game, so expect the Boilermakers to have a strong following of fans in Nashville, which is merely 350 miles from West Lafayette. The Boilermakers have earned trips to bowl games in each of Jeff Brohm's first two seasons at Purdue and he recently spurned overtures from his alma mater, Louisville, and accepted a seven-year contract to stay with the Boilermakers.
Meanwhile, the Tigers got some bad news ahead of their bowl game preparations as former Alabama Mr. Football, Asa Martin, announced his plans to leave Auburn. Junior quarterback Jarrett Stidham had already announced his plans to forgo his senior season and enter the NFL Draft as well, so the Tigers will be down two potential playmakers on the offensive side of the ball next year. They will be looking to improve on their 1-4 record in bowl games under head coach Gus Malzahn.
Happy Purdue fans
Brohm is back on the sidelines at Purdue, which is shocking to many who figured would take the job at his alma mater, Louisville. His Purdue team stunned Ohio State, 49-20 at home on Oct. 20 and that kept the Buckeyes out of the playoffs. But since then, the Boilermakers fell at Michigan State, lost to Wisconsin at home in overtime and were crushed at Minnesota. A 28-21 road win at Indiana was enough to make the bowl-eligible at 6-6.
The Boilermakers were inconsistent down the stretch due to a defense that allowed 41 points to a bad Minnesota team, 36 points to a pedestrian Iowa offense in a win and 47 points in overtime to a mediocre Badgers squad. The defense took another hit when they lost top defensive lineman Lorenzo Neal due to an ACL injury against Indiana.
The offense, for the most part, has not been an issue. Senior quarterback David Blough has had an outstanding season with 3,521 passing yards, 25 TDs and just eight picks. His favorite target is Rondale Moore, a 5-9 freshman, who has 103 catches for 1,164 yards with 12 TDs. Moore has made All-American teams and many freshmen of the year lists.
Check out what Coach Brohm had to say about @MusicCityBowl opponent, the Auburn Tigers. #BoilerUp #LetsPlayFootball pic.twitter.com/3ljgqvpN8g

— Purdue Football (@BoilerFootball) December 3, 2018
Defensively, Purdue allows 445.3 yards per game (104th), 280.8 passing yards (125th) and 164.6 rushing yards (66th). The offense ranks 24th overall (459ypg) and 10th in passing yards (317.8ypg). But if you can stop their pass, they struggle to run the ball (141.2ypg).
A challenge for Malzahn
Malzahn will take over play-calling abilities again for Auburn in the Music City Bowl. That's nothing new since he had the job as coordinator for 2009-11 under Gene Chizik.
The Auburn offense hasn't been a big issue this season. Chip Lindsey did a solid job before leaving for the same job at Kansas with Les Miles. The offense had two bad games, against Mississippi State (23-9 loss) and Georgia (27-10 loss). They put up 21 against a great Alabama defense in the finale, but allowed 52 points in the Iron Bowl.
Stidham has had a solid season, completing 60.1 percent of his passes for 2,421 yards with 13 TDs and five picks. Stidham is a decent prospect but he is taking a chance because this is not a good quarterback class. A good bowl game would help his position in the draft. The running game is usually strong, led by JaTarvious Whitlow, who has amassed 777 yards and four TDs.
Malzahn has to get his team pumped up for a bowl that's not a Jan. 1 game. He has a talented team that is expected to win.
"We're looking at this thing as really a one-game season, and our approach is that this is a big game for us," Auburn head coach Gus Malzahn said after practice. "Our guys understand that. And not just for the seniors and the older guys and finishing the right way, but for next year and the offseason and everything that goes with it. So we're really looking forward to playing Purdue in Nashville."
Defensively, the Tigers allow 363.6 yards per game with 224.5 yards in the air (58th) and 141.2 rushing yards (40th). They average just 28.2 points per game and that has been the issue on offense. They rank 75th in red zone offense at 83%, with 28 TDs and 11 field goals made in 47 attempts.
Notable Trends
Auburn is:
2-5 ATS last 7 neutral site games.
2-7-1 ATS last 10 non-conference games.
Purdue is:
7-1 ATS last 8 non-conference games.
6-2 ATS last 8 after an ATS win.
4-1 ATS last 5 neutral site games.
Updated on Dec 26 at 2:45pm EST
Update prepared by our editoral staff
Public Money / Line Movements
The public is betting on Auburn (53%) on the spread and betting on Purdue 63% on the money line. The line opened at -4 and moved to -3. The total has jumped from 54.5 to 55.5.
Injury / Weather Report
The weather in Nashville is expected to be partly sunny, with wind 4-9 and 61 degrees.
Injuries:
Purdue:
no major key injuries.
Auburn:
DL Nick Cowe (undisclosed) is doubtful.
The Bottom Line What to bet on this game.
Full-Game Side Bet
This line has gone back and forth. If you can get 4.5 points, grab it. Malzahn is 1-4 in bowl games overall. Now he has to run the offense, which puts more pressure on him. Auburn is a better football team but do they want to be in the Music City Bowl? Purdue is thrilled to be there and they proved against Ohio State that they can beat a powerhouse of a team. If Brohm was not coaching this game, I'd give Purdue no chance, but he stayed for a reason and his players will reward him with an outright win.
Prediction: Purdue +4.5
Full-Game Total Pick
I have to be realistic here. Auburn isn't a dynamic offense but Purdue's defense will give up points. Purdue has won shootouts against Iowa and they put up 49 points on  Ohio State and 42 against Nebraska. A 30-13 win over Boston College looks impressive as well in December. Auburn can be thrown on and I expect the connection of Blough to Moore to pay dividends. Purdue is 4-0 Over their last 4 bowl games and 7-3 Over their last 10 on grass.
Prediction: Over 54.5
Half-Time Side Pick
Stidham and company will have the offense clicking early on. They are a little more bowl-ready and should have a solid half against a questionable defense.
Prediction: Auburn -2.5
Half-Time Total Bet
That's a pretty low total for a half. Purdue has gone over in all four recent bowl games and they can put up some points, even against a tough defense. Auburn will be able to run the ball with ease early on.
Prediction: Over 27.5