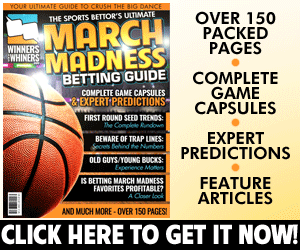 Featured Video from Scott Steehn
For another look at today's game, check out our short video:
When and where: December 29, 2018, AT&T Stadium, Arlington, TX, 4:00 PM ET
The AT&T Stadium in Arlington will serve as the backdrop for the annual classic Cotton Bowl on December 29 featuring the unbeaten Clemson Tigers and Notre Dame Fighting Irish. This much-anticipated playoff game will decide who moves on to the national championship to play against either Alabama or Oklahoma. The Fighting Irish (12-0) barely scraped by USC in their regular season finale, while the Tigers (13-0) trounced Pittsburgh.
Is Notre Dame ready for the big stage?
Notre Dame coach Brian Kelly has waited six long years for another crack at a national title. Now, he is literally two wins away from the Fighting Irish taking their place on the college football mountaintop for the first time since 1988.
We're IN. The Irish are LIVE after No. 3 @NDFootball earned a #CFBPlayoff bid to the @CottonBowlGame. #GoIrish https://t.co/gNOaaDyZsS

— The Fighting Irish (@FightingIrish) December 2, 2018
But nothing great comes easy, and depending on the way the playoffs shake out, Notre Dame could potentially have to go through Clemson and Alabama—the two most dominant football programs in recent memory. This is the time when the talking heads start spouting off about which team doesn't belong in the final four.
Despite a spectacular 12-0 season, Notre Dame is the odd man out in this year's playoff bracket. They don't boast anywhere near the talent of an Alabama or Clemson, and they don't have the Heisman Trophy-winning quarterback like Oklahoma. Not to mention they were embarrassed in a 42-14 loss to Alabama the last time they were on a championship stage. They're essentially a popcorn team with little more than a puncher's chance of knocking off Clemson in the first round.
However, sometimes a puncher's chance is all that's needed.
Quarterback Ian Book is efficient enough to pose some problems for Clemson's elite defense, and the Fighting Irish have a feisty defense of their own to keep them in games. The team finished the season with a victory over USC in a nail-biter. Book capped off a brilliant 24-17 comeback win over their rivals with a touchdown pass to wideout Chris Finke to win the game. He threw for 352 yards, two touchdowns and one interception.
During a pregame media scrum, Coach Kelly reminded fans this was a playoff game and everyone on his team would be accounted for on Saturday.
"Yeah, this is not a bowl game," said Kelly, via 247 Sports. "This is a bowl — it's sponsored by the Cotton Bowl, but this is a playoff game. So all the players that are here are eligible to play, and so we took everybody. So we don't have anybody that's not eligible to play. We do have one injury update. Dillan Gibbons had a fracture in his foot during practice, and he had surgery. So he will not play. He wasn't going to play anyway. He was being redshirted. But, yeah, we have no issues relative to academics. We don't have anybody that is not playing because of their NFL aspirations or any injuries that may have occurred during the last couple of practices."
Clemson puts faith in a true freshman
Trevor Lawrence didn't walk into the easiest situation as a freshman quarterback. He was the talented newcomer wrestling the starting job away from a deserving veteran in Kelly Bryant, who patiently waited behind Deshaun Watson for his opportunity to take up the mantle. But football isn't always about patience and loyalty. Like any job in the world, it's a performance-based opportunity that goes to the best candidate.
Clemson coach Dabo Swinney believed Lawrence gave his team the best chance to win, and he made the tough decision to bench Bryant. Unlike the peaceful quarterback situation at Alabama between Tua Tagovailoa and Jalen Hurts, which unfolded in a similar manner, things have been a bit rocky at Clemson after Swinney's decision. Bryant has publically called out the team and committed to transferring to Missouri for his senior year.
However, none of that noise has affected the Tigers' ability to win big games on the football field.
Lawrence has looked like a prodigy at the quarterback position, finishing the season with 2,606 passing yards, 24 touchdowns and only four interceptions. He is filling a void for the Tigers that has been there since Watson left.
Sophomore running back Travis Etienne has been there with him every step of the way as a safety blanket in the backfield. He contributed 1,463 rushing yards and 21 touchdowns this season.
No. 9️⃣ setting the tone early #ALLIN 🐅 pic.twitter.com/nDpMSK54zs

— Clemson Football (@ClemsonFB) December 2, 2018
It also helps to have one of the top-three scoring defenses in the nation. There is no other football team outside of Alabama that has had a more rounded group than Clemson this season. They leaned on the legs of Etienne—12 carries for 156 yards and two touchdowns—to run over Pittsburgh 42-10 in the ACC Title game. The defense finished with three sacks and nine tackles for a loss in that game to extend the Tigers' record to 13-0.
Swinney is already balancing life on the road, along with preparing for a tough match-up against Book and the Fighting Irish.
"The beautiful thing about being on the road a lot is everything's on the computer, so it's not like the old days where you had to be sitting at your desk to get anything done football-wise," Swinney said, per The Post and Courier. "Football never ends for us. It goes with us everywhere we go. …[Notre Dame's] quarterback's a heck of a player. He's slippery. The ball comes out fast. A lot of quick game, a lot of short-passing game, a lot of screens."
Notable Trends
Tigers are 8-1 ATS in their last 9 games played in December
Tigers are 6-2 ATS in their last 8 games after a straight up win
Tigers are 6-2 ATS in their last 8 games
Tigers are 7-1 ATS in their last 8 bowl games
Tigers are 4-1 ATS in their last 5 games after an ATS win
Under is 4-1 in Fighting Irish last 5 neutral site games
Under is 7-2 in Fighting Irish last 9 games after accumulating more than 450 total yards in the previous game
Under is 7-3 in Fighting Irish last 10 games after allowing more than 280 passing yards in the previous game.
Updated on Dec 28 at 11:25pm EST
Update prepared by our editoral staff
Public Money / Line Movements
The Tigers have gone from -11 to -12, despite the fact that the Irish have gotten74% of the bets. The Sharps are in love with the Tiger.
Injury / Weather Report
Dome Stadium
Notre Dame's Impact Injury Report
None Listed
Clemson's Impact Injury Report
Out— DT Dexter Lawrence (36 Tackles, Seven TFL, Sudp), OL Zach Giella.
The Bottom Line What to bet on this game.
Full-Game Side Bet
Clemson will roll over the Fighting Irish and book their spot in the National Championship game for the third time in four seasons.
Etienne's ability to extend drives with his legs will be the difference in this game against a Notre Dame defense that is a bit susceptible to giving up yards on the ground. They rank 29th in the country in rushing defense with teams averaging 133.5 yards per game against them. Lawrence's ability to carve up a defensive backfield with his arm will already be difficult enough to deal with for the Fighting Irish, but if they get Etienne going as well, it could be an early night.
Where Notre Dame has excelled all season on defense is their ability to keep offenses from scoring touchdowns, but they can't depend on a bend but don't break philosophy against a Lawrence-led Clemson team that is the third-ranked scoring offense in the nation. Wagering that Clemson fails to come away with touchdowns on multiple opportunities isn't a bet I'd feel comfortable taking.
The Fighting Irish will put up a fight early, but Lawrence and the offense will continue to chip away before finally putting the game out of reach. If anything, this should serve as a steep learning experience for a Notre Dame team that should have a chance to be back next season.
Prediction: Clemson Tigers (-11)
Full-Game Total Pick
The under is 5-2 in the Fighting Irish's last seven games after an ATS loss and 7-2 in the Tigers' last nine after an ATS win. While I do expect the Tigers to come away with touchdowns on red zone drives, I also have tremendous respect for Notre Dame's scoring defense. They'll struggle to match the Tigers offensively, while also keeping the game respectable by playing solid defense. Take the under in this game.
Prediction: Under (55)